January 15, 2007
0

found this helpful
Jojoba oil is great. I use it as a moisturizer or sometimes slather it on thicker, wait for a little while then wash my face normally, it's soft and not dryed out. Is that what you are asking?
P.S. Trader Joe's has the best price I've seen so far for it.
By Retha (Guest Post)
January 17, 2007
0

found this helpful
Just wash with cool water and apply Canola oil and wipe off with dry cloth. Canola oil leaves skin soft and is never greasy.
January 17, 2007
0

found this helpful
Using TOO hot of water on either dry hair or skin is
a MAJOR problem .....if you are over 50..years of age, it is even worse. Dry skin people and dry hair people should NEVER use hot water...only just barely warm for either. You wouldn't wash your most valuable hand knitted sweater in HOT,HOT so it is the same thing. I was a hair dresser for 25 years and the worst thing I see ,,after putting on a great style for someone or a perm , the next time you see them...the hair is dull and crummy. DO NOT USE HOT WATER ON EITHER YOUR HAIR OR YOUR SKIN ...if you are over 50 even more reason. Use a empty shampoo bottle to put about 1/2 bottle of shampoo in and 2 to 3 teaspoons of almond oil and then fill it almost to the top with distilled water. If you are really dry use 3 teaspoons per bottle.(water that has been purified or you can get an infection at the scalp line ..they are impossible to get rid of practically) WET your hair first in the sink..
do not wash your hair in the shower because you use TOO hot of water for your HAIR. After it is wet,
add a LITTLE shampoo and work it to the scalp...do not RUB your hair around. CLEANING is for the scalp only, the rest of the hair (unless it is VERY dirty) will get washed with the scalp washing. I am mostly against reapplying shampoo for a second wash if you have dry hair or a perm or colored hair because it will take the life and shine right out of it. ONE lathering with a diluted shampoo is enough if you shampoo everyday/every other day or once a week depending on how old you are OR how oily you are.
Older women do not produce very much oil if they are considered dry skin types and can go for a week.
There are products that will REFRESH your do and they are worth the money to use on the hairdo each day....One of them is called "Health Goddess" by TIGI....BED HEAD a product line sold in salons and some in stores.
The product rehydrates your hair and leaves you with a fresh 'do' rather than wash the hair all the time. IF you have dry skin....ONLY
wash YOUR FACE in the EVENING because the overnight DEW that is collected by your skin will refresh it and it is a sanitizer that will keep infection
away as well. ONLY splash your face in the morning
to freshen it up...do NOT use something that will take the subtle oils that have collected overnight. IF you do...you are promoting AGEING of the face.
USE vitamin A creme MORNING and EVENING and you will soften the wrinkles that you have already or
soften the ones as they happen and you will look YEARS YOUNGER. Seriously. I've used a product
MAX A for YEARS ..since the 80's that I sold and I don't look anywhere NEAR my age. Be careful applying makeup and lotions to the face...you can do damage to your skin yourself. IF you tend to be heavy handed...use your 'pinkie' finger to apply stuff with. Be careful on that face! It's got to last! Have shiny hair as you age, it looks good!
By Joseph Raglione (Guest Post)
January 17, 2007
0

found this helpful
Hello from Quebec, Canada!
Dry hair and dry skin are problems you can alleviate with both Vitamin E and some light Virgin Olive Oil. Eat both on a regular basis. Onions contain the E vitamin but you can always buy a bottle of Multiple Vitamins at your pharmacy.
Using Olive Oil on your skin also works. Mix a few drops with Palmolive dish soap and see if that relieves the itching. If not, visit a Doctor.
Signed: Joseph Raglione
Ex/Dir: The World Humanitarian Peace and Ecology Movement.
January 17, 2007
0

found this helpful
May i suggest using 100% pure vegetable glycerine ? It is a moisture & natural sweetener that actually attracts moisture -- you can get it easily but if you use it in your coffee or other make sure it's the %100 pure - there is lesser % you can get but works wonders on dryness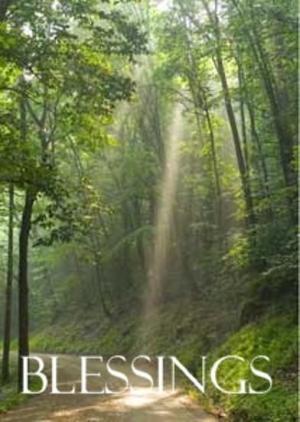 By cmazgaj (Guest Post)
January 17, 2007
0

found this helpful
I am telling you about my grandma's ideas.
She used to put in mayo for a couple of
hours in her hair and rinse it out. It was so
unbelieveably soft. Also try putting vasoline
on your hands at night and wear rubber gloves
to bed and this helps in healing and softness.
God bless and happy trails.
January 17, 2007
0

found this helpful
I have discovered, after burning curiosity and a bit of experimentation, that those foaming hand soap containers are usually refillable, no matter what the label says. All it requires is a screw-off lid to be refillable. Start by filling it 1/3 with whatever you choose; I have one I use with a high-quality shampoo, it stretches the shampoo and does not dry my hair, and one I use with Dr Bronner's soap. After you fill it 1/3, add cold water almost to the top (distilled is better for you!). shake gently but thoroughly. It may take a bit of tweaking to get the suds to your liking, by adding either water or product, but it works! I have found, after just 3 weeks worth of shampooing with this method, my hair feels great! It feels cleaner. Next empty I get, I plan to try something for my face.
By Cass (Guest Post)
January 28, 2007
0

found this helpful
This is what I use on my skin, it exfoliates all the dead skin and leaves it soft and smooth. I would not recomend it for anyone with sensitive skin.
Mix about 1 1/2 cups of salt (epsom or kosher work well) with enough oil (something light like baby oil or even veggie oil work, olive oil is great too but has a smell that stays on your skin) to make a paste. You can add scent to this like essential oil if you like. Wet your skin then rub the paste all over then rinse. BE CAREFUL this makes the tub very slippery. Finish with your regular soap or gel.
By Jenn (Guest Post)
May 7, 2007
0

found this helpful
Cetaphil skin cleanser is GREAT for dry and/or sensitive skin. It is a bit expensive, but it lasts forever and is a great, gentle makeup remover, even for mascara. You can use it with or without water. I can't even use sensitive skin facewashes without breaking out, and this stuff has been wonderful since I was in high school.
September 2, 2007
0

found this helpful
I use Extra Virgin Olive Oil - on hair and skin! BTW, the smell isn't actually that bad and doesn't last for long. If you're worried about the smell, just add a couple of essential oils to make it smell nicer.
For hair: Before you hop into the shower (when your hair's not wet), work the olive oil thoroughly through hair, and wrap a warm towel around hair or put on a shower cap to trap in the heat. Leave on for about 15-20mins and then hop into the shower and shampoo out as normal.
For skin: Cleanse skin normally and while skin is still slightly damp, work a small amount of the oil all over face. I do this each night and I wake up with soft, smooth, silky and glowing skin! It works like a dream and it's so cheap and probably sitting in your kitchen cupboard!
November 28, 2009
0

found this helpful
I agree with several woman who use no hot water, and also use olive oil. I mix the latter with Jojoba, which is like the skins natural oils, and the olive oil makes this expensive oil go further. If you apply after gently splashing face with water, it will seal in some moisture, then as you massage it in, it will stimulate the skin and finally when you gently wipe it off, it will leave no trace! This can be used on hair too!
Ponds cold cream is great in winter as a dry skin cleanser too. I use a few times a week, in the evening. I massage it into my face and allow warm water to open my pores, then wipe it off and finish with a cool rinse. My skin is clear whenever i use it.
I also found a product called Natures Aid that is really light, and fixed some dry patches and redness on my face. It is made of Aloe Vera, Witch Hazel, Tea Tree, Vitamin E and Rosemary Oils. It absorbs so fast with NO oily texture at all, yet it's very moisturising. Google it! (Good for animals too.) Good for morning, after a water only splash.