November 7, 2007
0

found this helpful
I have this book, and it has a good section tools and their use.

Marty Dick
Bronze Post Medal for All Time! 169 Posts
November 7, 2007
0

found this helpful
There is a series of books called Sunset. They are paper back and about the size of a magazine. I have gotten them at home depot on several subjects.
They are available at other stores too. You can get them on several subjects.
By Valleau (Guest Post)
November 8, 2007
0

found this helpful
Hahahaha! Hilarious comment about the thumbs! Since there are so many female handymen (?) nowadays, I would say to check out some of the websites by TLC and DIY. There is a show called Toolbelt Diva on one of the channels. Also, look at Trading Spaces girl carpenter... lots of women involved in tool things. That's on TLC, too. Good luck!

November 8, 2007
0

found this helpful
Hi Sheila....there is also a website that I have used on several occasions called howstuffworks.com ....has many, many interesting things and an excellent selection on DIY.....good luck.....Kay from New South Wales, Australia

November 8, 2007
0

found this helpful
Check the "For Dummies" collection, they must have something.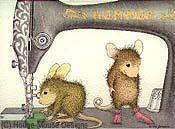 November 8, 2007
0

found this helpful
www.ehow.com/Search.aspx?s=power+tools&Options=

November 8, 2007
0

found this helpful
Hi Sheila!
Power saws are very dangerous and must be respected!
1. Always prepare an uncluttered place for cutting your material.
2. Always make a mark or straight line on the object you are cutting.
3. Keep the power cord away and behind the cut you are making.
4. Always push the power saw away from your body and keep your legs and feet securely planted and away from the cut.
5. Make sure you use the correct blade for the type of work you are doing. There are heavy duty cross cut blades for heavy lumber cutting and there are fine carbon tipped blades for doing clean cut work on plywood and smaller more delicate wood.
6.Always make sure the safety gaurd on the power saw is light oiled and working so that it lifts when you push against it. Good Luck and keep your thumbs away from the blades! ;-)

January 8, 2010
0

found this helpful
Listening to radio there are a few DIY books being recalled because bad info on wiring a few even sold
at Lowes, and online. Google "DIY book recall" to see.

February 24, 2010
0

found this helpful
Power tools is so essential to our life. its make our work easy. Just vist at www.protoolreviews.com/ here you will find professional power and hand tool reviews, how-to tips, buying guides and discussion forums targeted to the professional, do-it-yourself, hobbyist, and Average Joe