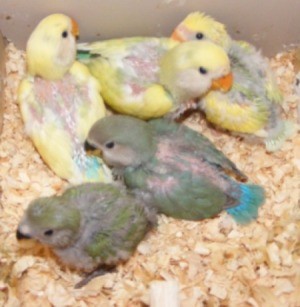 By Heather from Australia
Feedback Forum
Feedback about this article is posted here. Want to contribute? Click above to post feedback.

By heather inwood [10]07/19/2013
Oops! Sorry - I made a mistake & sent this photo of some baby peach face lovebirds which I also raise not the cockatiels.
Post Feedback
Add your voice to the conversation. Click here to share feedback.