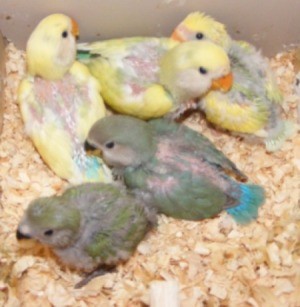 These are some of my babies. I hand rear Cockatiels, not as a business, but for love. The hardest part is when it comes to adopting them out. I can only hope they they go to loving homes as I get quite attached to them.
By Heather from Australia
Ad
---
By heather inwood 13 216 07/19/20130 people found this helpful
Oops! Sorry - I made a mistake & sent this photo of some baby peach face lovebirds which I also raise not the cockatiels.