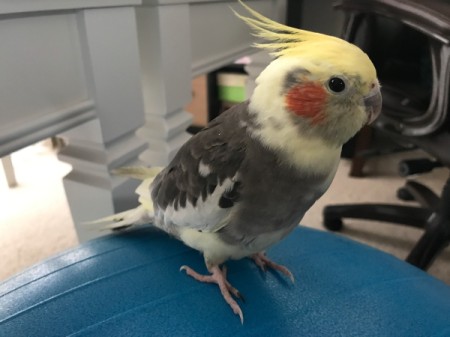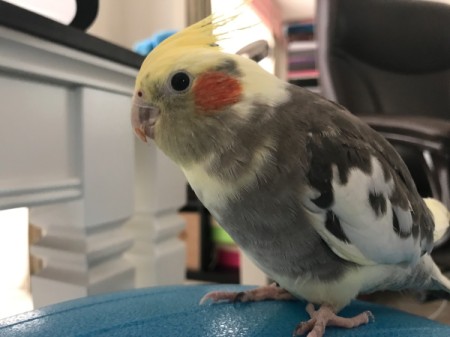 Your Pet's Age
Almost 2 years old
Your Pet's Breed
Cockatiel
How and when did you get your pet?
Almost two years ago, a family friend was moving overseas and was unable to bring Little Feet, so I adopted Little Feet into my family.
What does your pet like to do for fun?
Little Feet enjoys whistling, singing, and talking non-stop (literally), sometimes you can make out short phrases like "I love you", "What are you doing", "How are you doing" and "Hello!"
Little Feet loves to hang out outside during the day while enjoying the fresh air and playing with hanging toys in the cage. Little Feet's favorite toy is a reflective mirror. Every time Little Feet plays with the reflective mirror, you often here "I love you", it is adorable.
Little Feet is great company, loves to roam freely around the house (when allowed), and goes on your shoulder often.
Do you have anything else to share about your pet?
Little Feet is a clever and determined bird. Very well behaved when indoors because it is a treat to be able to free roam in the house, very social type of bird and friendly.