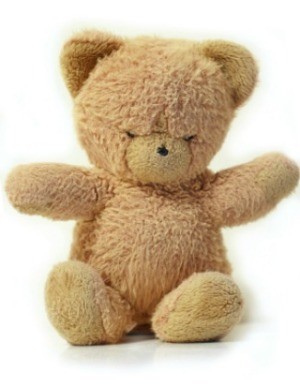 Stuffed toys can be loved to the point of really needing a good cleaning. This is a guide about cleaning stuffed toys.
Ad
---
Questions
Here are questions related to Cleaning Stuffed Toys.
How do you clean a stuffed bear and a doll and its hair?
By Elle44 from Humansville, MO
Ad
---
---
Most Recent Answer

By Marty [4]12/11/2009
My youngest was in to Cabbage Patch KIds, The instructions I was given was to wrap them in a bath towel and tie in a pillow case. Wash in warm water and mild detergent on gentle cycle. Air dry. Never had a problem doing it this way.
How do you clean stuffed toys?
By Jean
Ad
---
---
Most Recent Answer

By Kristen Savage01/20/2013
I have faced similar problems cleaning my kids stuffed toys, I used to think how do I it, because my kid always likes to play with them and even in the night. I have tried a few steps by referring on http://www.howtocleanstuff.net/how-to-clean-stuffed-toys/

Hope it works for you too :)
How do you clean a stuffed animal that has a wind-up music box inside?

Josephine from MI
---
Most Recent Answer

By joan pecsek [88]01/09/2008
Sprinkle them with baking soda, let sit overnight. Next day brush them out thoroughly.
How do you remove hardened toffee in the short hair of a stuffed bear? Is there a safe way to heat it and remove with a fine tooth comb?
By Roberta L.
Solutions: Cleaning Stuffed Toys
Do you have knowledge about this guide topic? Feel free to share a solution!
Archives
Thrifty Fun has been around so long that many of our pages have been reset several times. Archives are older versions of the page and the feedback that was provided then.
How do I clean 2 stuffed animals with music boxes inside without risking creating rusty parts? One has the music box in the head and when you pull the ring at the end of the scrunched up body, the music plays as the body scrunches back up toward the head. This one is 14 years old and in great shape except the heavy dust that has settled in the folds.
Delynn Tracy from Wixom, MI
---
RE: Cleaning Stuffed Animals With Music Boxes
I always threw them into the washing machine with the towels. They came out fine. The music still played. (04/25/2006)
By Loretta
RE: Cleaning Stuffed Animals With Music Boxes
Try 'scrubbing' them with cornmeal. Allow the cornmeal to stay on them overnight, then brush it off (I use a hairbrush). That should remove the dust and even some grime, without damaging the music box. (04/25/2006)
RE: Cleaning Stuffed Animals With Music Boxes
I would do the cornmeal thing and do it outside and hang up for a bit to air out and also lightly beat it like a rug. Oh i would then spray it with lysol. (04/26/2006)
By Meoowmom