When you make the time, money can be saved and delicious foods can be made. This guide is about cooking from scratch.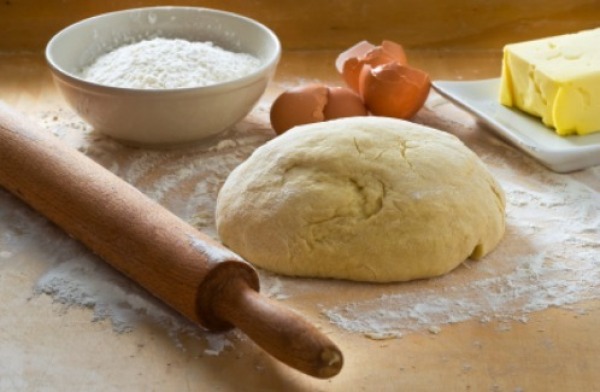 Filter

: All Articles
Sort

: Relevance
When our children were growing up we had very little extra money. We got clothes and shoes from the thrift shop and only bought groceries that were on sale. We had barely enough each month to pay our bills. We hardly ever ate at fast food restaurants. All meals were cooked from scratch.
I got a call one day from a man that was in a wholesale food business in Richmond. He told me he could save me money on food every month. I was entering all my checking data into the computer and I told him when I finished I'd be glad to compare with him so I could save money on food.
He called back 2 days later and I had my information written out. He wanted to know how many meatless meals we had and I told him they ate meat every meal. The discussion continued and he finally got around to asking me how much per person I was spending each month. The total came out to $65.00 a month per person. He quickly said "I'm sorry ma'am I can't beat that."
I was a bit bewildered and yet happy that I was among the very few who made food from scratch and saved money.
By Glenda from Gordonsville, VA
Do you have a frugal story to share with the ThriftyFun community? Submit your essay here: http://www.thriftyfun.com/post_myfrugallife.ldml
To be healthy and wealthy never even finish reading a recipe that lists a "box" or "package" of anything. Be a basic cook. Learn the recipes for meat, rice, and vegetable combinations that don't rely on high salt "packaged" soup mixes for their flavor. Give natural flavors a chance. You may find you like them better than the hyped-up boxes and packages you find in "the middle" of your supermarket.

By Nancy
I have a family of 3 and am wondering if cooking from scratch can be financially beneficial for such a small family. I'd love to do it but am afraid it won't be cost effective. I read a lot about cooking and freezing items - do you freeze food in Ziplock baggies or plastic containers?

Thanks in advance for any advice/suggestions.

Mary from Gibsonia, PA

Answer
Was this helpful?
Helpful?
Yes
About 30 years ago I read a cookbook that had an article on meal planning. Her acronym was DOLODOL. D stands for DOUBLE - a meal that is designed to have leftovers for later. O stands for one time meal. L stands for leftovers. It keeps you from boring your family with the same food two days in a row, but also reminds you to use your leftovers before they go bad.
Cooking from scratch does require an investment of time, but saves so much money. We just retired and now have just the two of us in the house again. I am cooking three meals a day and spending much less than when I worked and used convenience foods or ate out a lot.
Reply
Was this helpful?
Helpful?
Yes
Read More Answers...
We have a large blended family (7 kids and 14 grandkids), thank goodness I learned to cook from scratch! One of my biggest timesavers is to cook one pound of bacon in my dutch oven. I simply dump it in and stir it around. When cooled, pour excess grease in a container to use to season other foods. I then take the dutch oven with the "brown residue" and pour in my green beans. They are perfectly seasoned and taste wonderful. After cooking the green beans, the pan is always easier to clean too!

By Nellie from Franklin, IN
If you are tired of running out of kitchen staples, buy two and instead of putting it on your grocery list when you run out, put it on your list when the first one is gone. Having one in reserve can save lots of extra trips to the store because you are completely out of coffee, butter, etc. It may take a while to stock the extra ones, but if you add a couple each shopping day, you will never have to run to the store because you don't have an ingredient for a recipe you have already begun.
By Harlean from AR
My mother-in-law gave me this tip when my husband and I first got married and moved into our first home. I tried it and it's true, and it's also healthier and earth friendly.
The key to cooking from scratch is making sure that you have staples on hand. Potatoes are one of the best and most versatile staples. Potatoes are cheap, can be stored for a long time, and can be used in a variety of dishes. Other staples to keep on hand are rice, beans, cooking oil, and flour.
It is really not that hard or inconvenient. Once you do it for a while, it will seem like you've done it forever.