April 20, 2006
10

found this helpful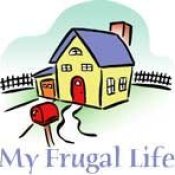 I am a 63 year old female, and I eat on an $80.00 a month food allowance. I have high blood pressure and high cholesterol, so I have to watch what I eat. I have found cooking for one is very hard and to avoid any waste, I purchased containers from the dollar store. When I make a casserole, pot of stew, beans, soup or anything that I have leftovers from, I make meal sized portions from the leftovers and freeze them. When I don't feel well or just don't want to cook that day I use them as you would a frozen TV dinner.
I also use a lot of the vegetables I have leftover to make the soups with. Just freeze the portions you have leftover until you have enough, take it all and make a wonderful pot of soup with it.
I also freeze spaghetti sauce, and when I get the urge for that italian taste, I use it with either vermicelli, or macaroni, and make a casserole topped with cheese and have an entirely new tasting meal.
By freezing leftover corn bread, packaged bread, rolls or biscuits, I can make my own croutons, bread crumbs, corn bread stuffing, and puddings from the biscuits and bread. You can freeze all breads and use them as needed in place of many products you would have bought at a much higher price at the store, and they are both fresher and taste better.
I hope this will help someone who lives as I do, alone and on a very small food allowance. I have many more ways to save money on your food bill and ways to use almost all the food you have leftover. If you would like more ideas, please feel free to contact me and I would be happy to share them with you.
By Mary from Spiro, OK
Do you have a frugal story to share with the ThriftyFun community? Submit your essay here: http://www.thriftyfun.com/post_myfrugallife.ldml
November 3, 2004
0

found this helpful
When making a single serving of oatmeal, put the oatmeal (not the packet kind - too expensive!) into the bowl, then pour boiling water in, and stir. No boil-overs!

By Linda
April 19, 2006
0

found this helpful
I live alone and have been trying to save money by cooking my meals at home. I know buying a whole chicken is cheaper but I'm afraid that the leftovers will go to waste, any ideas? The same goes for a roast.

Mimi Gonzalez from San Antonio, TX
By guest (Guest Post)
April 19, 2006
0

found this helpful
I review store ads to find the best prices during the week, shop on Fridays, cook on Saturday mornings and freeze meals in appropriate size containers which then can be a used for lunch or dinners.
By guest (Guest Post)
April 19, 2006
0

found this helpful
You can usually find a small 2 pound roast in our stores here. We cook about a 3 pound roast in the crockpot and eat it for the first meal. Then leftovers can be sandwiches, or cut it up and put it in a burrito.
This cooked meat also freezes well. I too watch for the sales and buy several of them so I always have one on hand. As for chickens, if you are going to cook a whole chicken, the easiest I have found for us is to boil it, let it cool, peel all the meat off and use it for salads, or chicken tacos, quesadillas, or whatever else you can think of. It does take some time, so I usually don't do this. Just wait till chickens breasts in a bag go on sale and then you can cook 1 at a time on a grill or in a pan, and the rest will always be ready to cook. Or we cook the whole bag and freeze them. Heat up in 2 mins in the microwave from frozen. Great easy meal already done.
April 19, 2006
0

found this helpful
I also live alone now and make different dishes which can be divided into individual portions and frozen. Some of the things I like are chili, lentil soup, chicken caccatorie, baked macaroni (what most people call baked ziti). Some I make in the crockpot, some on the stove or in the oven. I've been known to cook up a couple of pounds of at a time and freeze it. Beef stew is also good. Basically, it is just a matter of what you like and if it can be frozen. This way you have a healthy and easy meal to pop in the microwave if needed.
LI Roe
April 19, 2006
0

found this helpful
I just bought a turkey last week when they were on sale and thawed it in the fridge for 4 days. I took 30 minutes yesterday and cut it all apart. I thin sliced the breast meat to use for a quick fry to place in caesar salads and cut off all the legs, thighs, wings and individually wrapped them. Now I can, for about $.50 per person per meal, serve only as much meat as we actually need instead of cooking the whole turkey and having leftovers and leftovers and leftovers... I took the turkey bones and baked them in the oven for a few hours and now I have been nibbling on the leftover meat. I could have used the bones to make a turkey soup but my DH doesn't jump up and down at the thought of soup...so I didn't make any.
By guest (Guest Post)
April 19, 2006
0

found this helpful
I have a home worker that comes, three times a week for 2-3 hours each time. One day is cleaning, one is laundry, and the third is cooking. We make up at least three things that can be put into divided containers and frozen. I can thaw out a container, and heat it up for supper or whenever. Today we did a desert for my potluck tomorrow night at my building, a beef flavored rice dish with green peppers, Italian sausage, and canned stewed tomatoes, and salmon patties. Usually make four containers of each dish. That way I have a variety to eat each week.
By guest (Guest Post)
April 19, 2006
0

found this helpful
I like having single (usually male) friends over for dinner w/ me and the BF. We get to hang out, no food is wasted, and the friend is grateful for a hot home cooked meal.
Read More Answers
My son is in a new town with a new job, having graduated from college. I asked him what he was going to have for dinner, and the answer didn't make me happy. Frozen pizza, TV dinner, mushy salad in a bag destined for the trash and hot dogs were all he had in the fridge. Not nutritionally balanced.

He was going to go to the grocery store later, but I suspect it's more of the same. Any suggestions for him? He's actually a great cook, but won't unless he has friends to cook with and for. He'll have to change that attitude pronto.

Thanks in advance for your input.
Holly
Read More Answers
I don't enjoy cooking because most of the time I'm eating alone. What are others in my situation eating? It has to be fast and not have a lot of cleaning up. I buy fresh veggies and often times they go bad because I never get around to cooking them.
By Betty from Lubbock, TX
Read More Answers