Divorce Tips
Solutions
Share on ThriftyFunThis guide contains the following solutions. Have something to add? Please share your solution!
Having gone through a destructive divorce 6 years ago,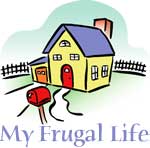 I have learned to economize my life. I was left with 2 teens who needed to maintain a "normal" lifestyle, which left me to become extremely creative in our living.
I began with learning how to do all my own general home repairs and maintenance. This saved me roughly $2000 a year in general expense. I learned how to grow my own fruits and vegetables in raised beds. Saved me at least $200 monthly in my food bill. I altered our hot water heater and raised our AC unit to 75 degrees. In Florida the average cooling bill and heating bill is roughly $200 monthly. Mine is now $145. I capture rain water and I don't have a lawn to worry about. My water bill is now $75 monthly for a house of 7 members using showers and laundry. That is down from a family of 4 at $90 a month.
Divorce has its advantages. I've learned to live in awareness.
By Dawn from Brandon, FL
Do you have a frugal story to share with the ThriftyFun community? Submit your essay here: http://www.thriftyfun.com/post_myfrugallife.ldml
March 22, 2011
0

found this helpful
Dawn, I love that you're taking something that so often is seen negatively and turning it into a positive. I'm not recently divorced, but have learned that economizing in small ways really adds up!
Read More Comments
August 26, 2016
0

found this helpful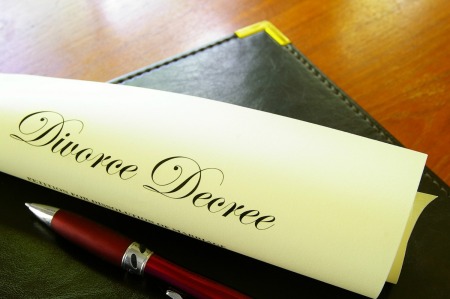 This is a guide about spouse won't sign divorce papers. Getting a divorce is very stressful, having your spouse refuse to sign the papers only makes it worse.
Read More...
Questions
Ask a QuestionHere are the questions asked by community members. Read on to see the answers provided by the ThriftyFun community or ask a new question.
My boyfriend is in prison. He has been trying to get a divorce from his wife, but she won't sign the papers. Is there any way the divorce can happen without her signature?
By L.T
March 8, 2015
0

found this helpful
Your boyfriend should discuss this with his attorney.
March 9, 2015
0

found this helpful
This might be a hidden protection for you. I personally think you should reconsider.
March 9, 2015
0

found this helpful
I sure hope not! Especially for your sake!
March 9, 2015
0

found this helpful
Since he gets free legal I would leave this one up to him. Then, I would think long and hard about your situation. Sorry we are all seeming to be negative but we are just being realistic. He is in there for a reason and she isn't signing for another reason. Do you notice none of these things are controlled by you? The only thing you can do is control your self. Please do.
June 13, 2011
0

found this helpful
Do I have any rights left if we are separated but not divorced? I sold stuff to get a lawyer, he did nothing for me. I'm out $35,000. He (the husband) hired a lawyer, but refuses to agree on anything. I've got no more money to fight. Do I have any rights? My husband won't divorce me.
By Christine
June 14, 2011
0

found this helpful
I agree with the other post said that 'when he was served the divorce papers he has 60 days to contest it. Course then all states are different. So what state are you in?
Call the court house and ask them or better yet call the library as they have a department here in NC that will investigate and thoroughly look up anything that you have a question on or want information on. I have used them myself (but not for a legal question of course).
Gracious good luck honey and keep us posted on how this turns out fr you ok?
June 14, 2011
0

found this helpful
Am not familiar with legal proceedings but my son is a Solicitor and unfortunately neither of you can legally re-marry unless this situation is resolved. For what this advise is worth "do not" spend any more money with your current attorney. Take heart that you are not the first and certainly won't be the last to find them-selves in this situation. The only person "laughing all the way to the Bank" is your current legal representative. So sorry for you.
June 14, 2011
0

found this helpful
I'm still going thru that 8 years later. My email is vickiej599999@sbcglobal.net. I suggest going to a self help place. I'm in No. Ca. and a friend who worked in the system was correct- as a woman, it won't be fair anyway. The judges favor the men all he way. But, I know you can do most things on your own. A legal website to fill out the papers, copy them 3-4 times and file them your self. If you are low income, file a fee waiver, then you won't have to pay for anything. You can ask the judge to grant the divorce, but you'll have to file something, so get help. Even tho he has an attorney, you can file! You can also file and ask the judge for him to pay your attorney fees to 'level the playing field' as they call it. sick, huh!
June 15, 2011
0

found this helpful
Are you legally separated and filing for divorce at this time, or have you just moved out and are filing? If no "legal" separation has taken place, and he has not advertised a listing as "not being responsible for and debt other than his own," in the eyes of the law, you two are still husband and wife. If this is the case, I'd apply for several charge cards as Mrs. so-and-so and run up a bill (or use cards you already have that both of you are on). Being married, the debt will be his too. He'll want to cut you loose because he won't want to be responsible for the newly acquired debt load. Personally, I'd just take out cash against the cards, and I'd hide it so he couldn't try to get it during the divorce; you can use it to pay your half later, or if you choose, take that debt as your part of the settlement. Either way, you'll get out of the relationship. Make sure you list that you are not responsible for any debt other than your own, so he cannot turn the tables and leave you with huge bills. Get on the internet; in most states, you can file for your own divorce for a small amount if you just want out and are willing to leave without anything. While it's difficult to just walk away, it may be worthwhile to consider it.
Read More Answers
May 16, 2014
0

found this helpful
I'm currently in the military and my soon-to-be-ex wife left me while I was deployed. She moved back to Florida and is now engaged and pregnant. We've been "separated" for 2 years and now she doesn't want to speed up the process. We both agreed on everything and now signed it once. She ended up changing it again because I found a girlfriend and she too is now pregnant. Is there any reason why she doesn't want to sign it?
By Kyle B.
May 18, 2014
0

found this helpful
We can't know what your wife is thinking, but there are several possible scenarios. The least nasty one is that she is simply a procrastinator, and she has simply not bothered to get going on whatever paperwork you have left to do. Since she is supposedly engaged, one other thought that comes to mind is that she has changed her mind about this and is dragging her feet with regard to the divorce to avoid having to go through with this second marriage.
Or perhaps she is bitter and jealous about your new relationship, and wished to hurt you by not settling the divorce, and this is causing her to "cut off her nose to spite her face". Or, another thought, could she have the idea that you have more money or property than she originally thought, and she is wanting to renegotiate with regard to the settlement, and get more out of you?
However, I do not know if any of this matters. If you want the divorce settled, see your lawyer and find out what you can do to finalize. There is a limit to how long the process can be drawn out by one party.
May 18, 2014
0

found this helpful
I'd check with your attorney. I don't know what your wife is thinking but in some states this child will be your legal responsibility and financial since you are still legally married. That of course would mean she could collect child support from you.
May 26, 2014
0

found this helpful
I agree with previous post. In some states, if you are married, any children of the marriage are your legal responsibility.
I recently got divorced after 40 years and I am trying to get my credit cleaned up after he made a mess of it. I was surprised to find that there was a credit card with over $50,000 on it! In the divorce settlement, he was to take over all debts for the exception of one. Now, how do I get this off my credit, obliviously it was opened in the 90's when we were still married and he put my name on it also. Can anyone help me? I think the bank will just say too bad, your name is there. I talked with him and he said he doesn't have the money to pay it off and it will go into default or whatever it is called.

Thank you,
Woowow from MI
By guest (Guest Post)
July 28, 2006
0

found this helpful
You need to find out more information.
1. Is the account in your name as a joint account holder, or is your name just on the account as an authorized user? If you are just a user, you probably aren't responsible for the debt, but that doesn't mean creditors won't call you trying to find your husband. But if you are just a user, you aren't liable for the debt and you should tell the creditors to leave you alone.
2. Check your credit report and see if the debt is even on there. I think if you look up equifax, experian, or tansunion online, those sites let you get a free credit report once every 12 months or so. If the debt isn't there, then you're ok. Your spouse's debt doesn't affect your credit score unless it's a joint account.
It would also be a good idea to contact a professional about this. We on this site really want to help but we're no substitute for professional advice!
By guest (Guest Post)
July 28, 2006
0

found this helpful
I too went thru a divorce in 1975 and was left with credit card bills my ex husband had made. I paid them off one by one by payments. Took me 5 years but cleared my credit up. Bad deal but that happens. Good luck to you
July 28, 2006
0

found this helpful
Allison's advice sounds right on the money. If you did not jointly open this account, never used it and were added only as an authorized user, they should not be able to hold you accountable for the debt. Now, the debt collectors will try to intimidate you into thinking it is your debt and laws may vary state to state. Definitely get your credit report, everyone should do this once a year, every year, especially now that they are free! http://www.annualcreditreport.com Once you check your credit, follow Susan's advice and get your name off of everything that isn't your own individual credit. And don't sweat it ... you'll get there. Best of wishes.
By guest (Guest Post)
July 28, 2006
0

found this helpful
I went through the same situation back in the early 90's.
I ended up filing bankruptcy because of the debt which I hated to do BUT IT WAS A BLESSING IN DISGUISE REALLY. After 7 years it was taken off my credit report which is now shown as excellent as far as credit ratings go.
You must be over $20,000 or better in debt in order to file bankruptcy but check it out in your particular state.
Good Luck on your dilemma.
Read More Answers
March 9, 2012
0

found this helpful
I was wondering if I need a signature from the other party on a divorce. We have been separated for 13 years.
By smiley
March 10, 2012
0

found this helpful
Ask a lawyer. They know the law for divorce in your state. Divorce laws vary from state to state. You may find one party can serve papers on another party without signatures but a lawyer in your state is the best answer to your question. And I am sure there will be no cost to answer one question.
March 11, 2012
0

found this helpful
No. It is 2012. Anyone can get a divorce who wants one. Remember, as long as you are legally married he is your next of kin and can make decisions about you if you are unable to do it yourself. However, he may have already divorced you. Find out and get the divorce. He can't prevent it.
March 11, 2012
0

found this helpful
Consult an attorney for the proper answer. I don't think anyone can get a divorce without an attorney representing the person. But, who knows for sure but an attorney.
March 11, 2012
0

found this helpful
The law is "supposed" to be such that any person can represent themselves. So not true, but you can represent yourself in a divorce action with relative ease. If you know the whereabouts of your estranged spouse, you will need to have him/her "served" through the sheriff's office.
If you do not know their whereabouts, you must "serve" them by a process called "publication". You must place an ad in the newspaper that is considered to be your "legal organ" for your town, advising them that they are being sued for divorce. If there is no response/answer within a certain time frame, you may continue on to the courthouse (Superior Court) to obtain your final divorce and decree.
A really "easy" way to do your divorce from scratch is to go to the courthouse and look through the files in superior court and find a divorce case that resembles yours. (All cases should be of public record - which means they are available to you...except for juvenile cases).
Have the clerk make a copy for you, then go home and change the words, names, information, etc. around to fit your specific case. Then go back to superior court and file it. You will need a copy to file, one to serve, and one for yourself. Hope this helps.
Read More Answers
October 10, 2005
0

found this helpful
My partner has been divorced for 12 months. He has two children with her. She left him but he is still in the family home which is up for sale. The house will be split 60/40 to her when it is sold, but she still has a key for the house and comes and goes when she pleases. I am sure this is not right, everyone is entitled to privacy which we are not getting.

I have just found out that I am pregnant and my partner wants me to move into the house till it is sold. His ex wife has gone mad and has said she will move back in if I move in. What I wanted to know is if it possible for her to do this because surely I can live with my partner who is just trying to provide for me and our unborn baby. Could you give me some advice on this matter.

Kaz from England
By guest (Guest Post)
October 10, 2005
0

found this helpful
I agree - he should stand up for himself and you by putting a stop to her barging in. Simplest answer - change the locks!!!
By guest (Guest Post)
October 11, 2005
0

found this helpful
1st of all...after 12 months and he hasn't changed the locks...I would be concerned about whether he doesn't mind her coming and going as she pleases.
By guest (Guest Post)
October 11, 2005
0

found this helpful
Hi There Kaz!
I have to go along with everyone else on this -- it's his problem. I'd go one step further though and say don't move in until he's solved it -- you'll just be making it YOUR problem.
Good Luck Hon :)
By guest (Guest Post)
October 22, 2005
0

found this helpful
The thing to do is change all locks and then get married. She then would have no right to enter since he would be remarried
Read More Answers
February 11, 2014
0

found this helpful
Three years ago I went up to the courthouse and signed divorce papers right there in front of a clerk. I watched her notarize it. And there is no record of me being divorced. What do I do?
By Amber
February 13, 2014
0

found this helpful
I was wondering if you filed it after everything was signed.
July 16, 2011
0

found this helpful
My husband sent me divorce papers, uncontested, and there was nothing for me to sign. What do I do; what does this mean?
By Lisa
July 16, 2011
0

found this helpful
I suggest you contact an attorney in your area. I suspect they can give you better advice than us. If you do a search of past discussions on divorce, I've seen recommendations for legal advice if short on funds. Best of luck!
July 18, 2011
0

found this helpful
An uncontested divorce simply means that you and he have nothing to fight over. That is your first blessing.
Here is the google search you can use to help. Also, books are available at the library and here on line to help you understand the process. If you don't have much money, legal aid "might" be able to help you.
You are in for a bump, but it's not a ditch. Keep your chin up and you will be fine. Hang in there.
Related Content