Feeding a Large Crowd Cheaply
I'm throwing a surprsie 30th birthday barbeque for my brother and I need recipe ideas to feed a large crowd cheaply. We're expecting around 40 people. I have no idea how to estimate food amounts for this many people! We don't have the money to cater the event and we can't do a potluck, so does anyone have any ideas or recipes for food we can serve that's cheap and easy to make in large quantites. Thanks so much!

Trix
---
RE: Feeding a Large Crowd Cheaply
Sloppy Joes are inexpensive and go a long way for a crowd. Macaroni Salad is cheap to make and Jello Molds or just jello/fruit in a pretty bowl then you don't have to unmold. and CHIPS and relishes. Baked Beans aren't expensive and/or Coleslaw, not expensive to make either. Have FUN.(quote)(/quote)(quote)(/quote)(quote)(/quote) (06/27/2005)
By Joanne/IL.
RE: Feeding a Large Crowd Cheaply
If you belong to Costco or Sam's Club I think that would be the best way to go. I get my hamburger at Costco and it's really good. The buns are pretty cheap too. You could buy sliced cheese in quantity, giant cans of baked beans and bags of chips. They also have hot dogs or large bags of chicken. The chicken would be more expensive of course. I think you could easily feed 40 any of the above for less than $100 - the cheaper stuff for a good bit less. Good luck and have fun. (06/27/2005)
By Ann
RE: Feeding a Large Crowd Cheaply
Most of the grocery stores that sell fried chicken will also sell large quantities at a good price if you order ahead. Buy potato salad/ coleslaw/green salad in bulk at a club store or Smart and Final. Order a sheet cake from one of these stores. Some dinner rolls, and its a snap! (06/27/2005)
By Linda
RE: Feeding a Large Crowd Cheaply
Potato salad is simple to make in large quantities, as well as coleslaw and macaroni salad. Baked beans and chili are easy to make in bulk. Don't forget those huge bags of chips, too, and corn bread/rolls/biscuits (depending on what you serve). You won't need much in the way of desserts if you pick up (or make) a large sheet cake. Assorted sodas, coffee and tea would round out the meal. As far as estimating what people will eat, I'd guess on at least 2-3 pieces of meat per adult or teenager (hamburger/hot dog/chicken) and 1 piece per child (kids tend to eat more chips & stuff). If you're buying your salad, figure on at least 1/2 pound per person. Those estimates might seem a little high, but at least you'll have leftovers and not run out. Good luck! (06/28/2005)
By Karen in NH
RE: Feeding a Large Crowd Cheaply
Shredded Chicken Sandwiches! Find chicken on sale (boneless/skinless or bone in). Boil chicken until cooked. Let cool so you can handle it. Shred chicken (removing bones and skin). Crush "ritz" type crackers--I recommend generic--stir crackers into chicken and add chicken broth to desired consistency. You can add as many cracker crumbs as you want to stretch the chicken FOREVER! Just add more broth when you add crackers. Make ahead and store in fridge a day or two then heat in crock pot! (07/05/2005)
By guest
RE: Feeding a Large Crowd Cheaply
Hey, I'm hosting a luau party for my four year old's birthday and came across this recipe (see bottom) for 50 tonight. It's easy and should be fairly cheap, depending on whether you can get down to the store to catch some of those post fourth of July deals on hamburger: I can recommend another recipe as well: cut up watermelon with canned tropical fruit or fresh to go with it. Macadamia nuts, fresh fruit, and tons of sticky rice with soy sauce to people's individual preferences (you can usually buy this kind of rice in huge bags at the grocery stores, such as Safeway, the main brands are Calrose and Botan around here). It is easy to make and the directions are simple. Follow them and make two or three batches and you should have plenty. Scoop up with a big ice cream scoop. This and delicatessen Macaroni Salad are a cheap and authentic way to do a cheap and fun luau. Add cake and maybe ice cream or pineapple sherbet and your family will be thrilled. Play some beach boys and luau themed music. Shop at the craft or dollar store for cheap leis, etc. I bought the cheapy leis 6 for $1 at the local dollar store. The market is just exploding right now with cheap Hawaiian and Polynesian themed summer and party everything. Serve Hawaiian Fruit Punch, or a concoction of your own; there are lots of recipes if you search online for this and other dishes: Easy punch: 7 up combined with a fruit punch and even pineapple sherbet mixed in just before serving. That's if you enjoy the luau thing. And never never forget the power of the hot dog! I just bought several packages for $1 a package, Hebrew Nationals, good stuff, at the grocery outlet here. You never know what you can save even on the cheapest items! Recipe: Maui Meatball for 50 People: 6 lbs leanest ground beef 2 C soy sauce 1 C water 1 clove garlic 1 2/1 tsp powdered sugar food picks Form meat into 1" meatballs; place in single layer in shallow baking pans. Combine remaining ingredients and pour about 1/2 of sauce over meatballs. Check frequently, adding more sauce as necessary. Bake for 1 hour at 275 degrees. To prepare ahead of time, up to 2 days, store cooked meatballs in a large casserole dish--pour remaining sauce over them; cover and refrigerate; Reheat in oven and serve with food picks. (07/06/2005)
By JW
RE: Feeding a Large Crowd Cheaply
THANKS Joanne for the Sloppy Joe idea and to the guest who suggested the shredded chicken sandwiches! I have a one year old birthday party to through for my daughter and I need to feed about 40-70 people! :) You've been a GREAT help! (10/30/2006)
By Melissa
RE: Feeding a Large Crowd Cheaply
Have you ever tried sloppy joe's with hot dogs? My friend suggested this for a party, her family puts sloppy joe's in a roaster and then adds hot dogs to cook with the sloppy joe's. Your guests can have hot dogs, sloppy joe's or sloppy dogs. (11/23/2007)
By Amie Savage
---
Feeding a Large Crowd Cheaply
I need some new ideas for feeding our church youth group cheaply. Some times it can be up to 30 kids. So far I have done muffins, cookies, cake/brownies, popcorn, and chips. I do veggie trays when my garden comes in. But, I seem to be at a dead end for something frugal and healthy and filling. Some of those boys eat a lot.
April from NW MO
---
RE: Feeding a Large Crowd Cheaply
I make what my kids used to call "fake lasagna". It is a beef casserole and feeds a crowd. I take hamburger, onion, and green pepper. Brown them and drain. Boil up a bag of half inch wide egg noodles. Drain. Take 2 or three cans tomato soup. You can add some water if too thick. Mix all components together and layer in a couple of 13x9 pans putting shredded cheese in middle and on top. Bake till bubbly and cheese melted. It is easy, inexpensive, and a huge hit especially with the kids. (04/08/2008)
By DAWN
RE: Feeding a Large Crowd Cheaply
Texas sheet cake, which is very easy to make or a pound cake, hot dogs, Sloppy Joes, or cold cuts sandwiches, and punch. I would use Kool-aid, the kids would love it, and it is cheap to make. Try adding whole corn to the Sloppy Joes, will make it stretch and it does not effect taste, my kids and grand-kids love it. (04/08/2008)
By Elva
RE: Feeding a Large Crowd Cheaply
Depends on if you are feeding them snacks or meals. Snacks, big bags of pretzels from Costco, with bowls of peanut butter, Nutella, and maybe marshmallow fluff. The kids love to dip (make savory dips too). (04/08/2008)
By michawnpita
RE: Feeding a Large Crowd Cheaply
Lately I like to do stuff in a crock pot or some kind of casserole. But some of my favorites have been bite size stuff (minis). Then carry them in casserole pans with lids or cake carriers. Once at the place you can get creative by making a 3 tiered tower.
Breakfast - mini muffins, fruit kabobs, muffin pan sized quiche, or mini casseroles in a cup.
Lunch/Dinner- Pigs in a blanket, old fashion finger sandwiches, or flour tortillas with cream cheese and ham or whatever- roll and slice into pinwheels chill or freeze before serving. Also a hit are mini bite sized hot dogs and hamburgers use any kind of fridge roll dough to wrap the meat and then bake.
Dessert- Mini: brownies, cheese cakes, or cupcakes, serve coffee or tea. You can make a drink station with different mini flavored creamers and types of sugar.
I loved the rice ball idea with the ice cream scooper. I'm going to do that for my son's 1st birthday that is also a luau/pool party in June. Good luck to you all with your events. (04/08/2008)
By jax mome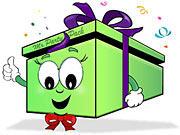 RE: Feeding a Large Crowd Cheaply
If you are feeding them for lunch/ dinner, serve spaghetti with meat sauce and a small salad of tomatoes and lettuce. For drinks, serve instant tea and water. Also, do not be afraid to ask your fellow church members for donations to feed the youths. (04/08/2008)
By ATrevino
RE: Feeding a Large Crowd Cheaply
Try rice crispy bars you can add chocolate chips, M and Ms, raisins, or nuts. (04/08/2008)
By Audrey
RE: Feeding a Large Crowd Cheaply
Remember baked potatoes, egg salad, deviled, boiled, cold slaw, hearty soups mixed on site and heated before guests arrive, bean burritos, Spanish corn bread, sauerkraut/ franks sliced diagonally (browned first, then boiled with kraut. Chili-tomato macaroni with sliced onions, boxed macaroni and cheese with English peas, cantaloupe sliced thin, lemonade and limeade, pineapple tea, steamed veggies, stuffed celery/ tomatoes/ fresh bread sticks. Good luck and god bless you.
Lynda from Richardson, TX (04/11/2008)
By Lynda
RE: Feeding a Large Crowd Cheaply
EASY BROWNIES
1 pkg cheap cake mix (with no pudding)
1 pkg instant pudding mix
1-2 cups chips
Mix up the pudding with 2 cups milk. (Just whisk it up for a minute or so) and dump in the cake mix. Mix that up and add the chips. Put in a sprayed jelly roll pan, (10 X 15) and bake at 350 for about 30-35 minutes. If you do lemon cake mix and pudding, use white chips. If doing chocolate use chocolate mixes and chocolate chips. You could probably use spice cake and butterscotch pudding and chips. Any combination. Sprinkle with powdered sugar or frost if prefer. When cool, cut in squares. (04/11/2008)
By WIsgal
RE: Feeding a Large Crowd Cheaply
Here in the south we make what is called chicken and rice. It will go a long ways. Boil a good size whole chicken with onion and salt and pepper. When done, remove the chicken, cool and debone. ( I usually strain the stock for litter I don't like.) Add two - three cups of white rice (not the minute rice), return the chicken to the pot and bring to a boil, reduce heat and cover until rice is done. This can be enlarged to make up enough for your crowd. Kids really love this "southern comfort" food. (01/08/2009)
By Christy M.