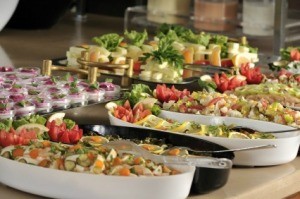 Planning an inexpensive meal for a crowd can seem daunting, but it is doable. This is a guide about feeding a large crowd cheaply.
Solutions
Share a solution for this guide today!
Questions
Here are questions related to Feeding a Large Crowd Cheaply.
I am planning a graduation party for approx. 100 guests. What is the easiest and most inexpensive way to prepare the pulled chicken?
By Mindi
By
---
Most Recent Answer

By redhatterb05/16/2013
Google for the information that you need.
There are some good ideas here, I especially like the chicken and rice. My husband's birthday party is this weekend and while I love grilling burgers and dogs it seems I always end up with buns left over. Any other suggestions?
By Janet S
By
Inexpensive recipe ideas for feeding a large crowd (150 or more people) at a dinner party/ how to know how much is needed.

Bonzai from Orem, UT
By
---
Most Recent Answer

By Ann (Guest Post)11/21/2007
Here is an incredible recipe site from Kelowna, British Columbia. She had catering tips and large amount recipes.
This is where I go when I need recipes for a crowd.

http://www.angelfire.com/bc/incredible/

Good luck.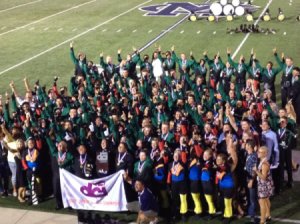 I've been thrown into managing shopping, menus, and volunteers for a non profit group of 150 starving kids that we feed 4 times a day. I need help with recipes for lunch and dinners. These kids burn up to 3000 calories a day, as they work on their show 10 hrs a day.
I do have some menu items, however the person that came up with these recipes just took recipes for 8-12 people and doubled, tripled, etc. This has caused too much food, less than is needed and food waste at times.
Any help would be great. We start an 8 week national tour in 3 weeks.
By Dana
By
I need to have enough lemonade for roughly 3000 people. How many gallons do I need? Is 120 gallons enough?
By
---
Most Recent Answer

By mr.jack.purple08/19/2013
Theoretically you would need 188 gallons for everyone to have one 8 oz glass of lemonade.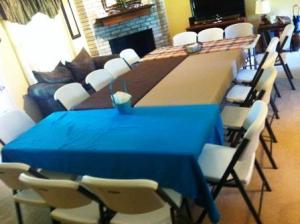 Every week we host about 20 people for a meal. I'm running out of wheat-free ideas. We have done baked potatoes, salad, beans, hot dogs, and burgers. I prepare the main dish and assign others to bring side dishes. Any really cheap ideas on what else to do? I'd like to not use the oven because it heats up the house and we are in the Houston area so it's still around 100 degrees pretty regularly here.
By Barbara L.
By
---
Most Recent Answer

By robynfederspiel09/03/2013
I like crushing Chex brand cereal into crumbs, it is gluten free, and then dipping into eggs mixed in a bowl and frying in canola oil any vegetables you would normally fry with bread crumbs. This could be anything from fried green tomatoes to Okra or squash, eggplant etc.
I have to feed a group of 15 for a weekend. Does anyone have any recipes for nutritious, inexpensive, easy to prepare meals?
By Susan from WY
By
---
Most Recent Answer

By Carly3411/22/2009
I hope I'm not too late. Here are my ideas:

Pasta is cheap, so I would have a pasta night with mac & cheese (3 for a dollar boxes) for the kids maybe and spaghetti for the adults with lots of homemade bread or thrifty bread from a bakery outlet. You could also put out hot dogs with the mac and cheese.

You could get the cheapest lettuce you can find and chop it up for salad and make some homemade dressing or put out oil and vinegar and seasonings.

Next I would have a chicken or turkey and potato night because that would be cheap cheap cheap.

For lunches I would serve homemade soup/stew and lots of homemade bread or marked down bread from the bakery outlet. A pot of plain old beans and bread is sometimes refreshing and a simple surprise to people who are used to eating different things.

For breakfasts I would make lots of pancakes with a large jug of syrup and biscuits with sausage gravy ( you could stretch 2 one pound rolls of breakfast sausage) to a lot of gravy for 15 people. Just saute the sausage with some onions and add flour for rue and then add a gallon of warm milk to make gravy. Add some more flour mixed with cold water if the gravy isn't thick enough. Season to taste.
Pancakes from scratch for 15 people:
5 pounds flour
1/2 cup baking powder
1 TBSP salt
1/2 cup sugar (optional)
6 eggs
1 cup of oil
enough milk to make a good pancake batter consistency.

Biscuits for 15 people:
5 lbs flour
1/2 cup baking powder
2 sticks margarine
1 TBSP salt
enough milk to make the proper biscuit dough consistency. Bake at 425 15-20 minutes

For Desserts and Goodies:
Sugar cookies made from scratch are cheap.
A lot of cakes made from scratch are cheap.
Apples are usually on sale this time of year, so apple crisp or cobbler would be cheap.

Inexpensive Beverages:
Homemade iced tea (100 bags are $1-2)
Homemade hot black tea
Homemade lemonade (bottles of lemon juice are cheap)
Mix 50/50 dry milk reconstituted with fresh milk and serve ice cold.

I hope this helps in time.
Help! I have been put in charge of menu planning for an upcoming retreat we will be having at the beach in Oregon in January. The retreat is 3 days long and we will have access to 2 kitchens. I have no idea how to begin planning the food, the equipment, and any other needs that may arise so people can have good healthy food with gluten free, vegetarian, and vegan options. This is our first retreat that we will be hosting and we are going to have 40-60 people there. Any ideas would be greatly appreciated!
By Wendy from Olympia, WA
By
I am looking for recipes to feed 40-50 hungry football players before game night. It needs to be cheap and filling!
By Marlene
By
---
Most Recent Answer

By shirleyamh06/11/2012
http://www.ellenskitchen.com/bigpots/
Lots of ideas here.
I'm having a large get together in a few months (and by large I mean it could be up to 200 or so people) and I need some help. I'm trying to save money by making the food myself and not hiring a cater. Any ideas? or would it be best if I just found a good cater?
By Katlin Y
By
---
Most Recent Answer

By dcon6408/23/2013
We live in the Country and have about 3-4 rowdy parties a year, with anywhere from 10 to 80 + people. These are my fail-safe, go-to dishes that can feed an army - I always have leftovers! The good thing about them is you can tailor them to your budget (less meat, more veggies, etc..)

Sausage, peppers, onions and potatoes:
Deep disposable aluminum pans
**For each pan you use
1lb Italian sausage cut into 1 inch chunks**
5-8 potatoes peeled and quartered** (depending on size)
2-4 green peppers sliced** (depending on size)
1-3 onions sliced** (depending on size)
Oregano
Basil
Salt & Pepper
~Fill up each pan with first 4 ingredients and mix it up. (You can use more or less of anything - I usually never have enough money for a lb of meat per pan but always clean out my local farmer's market on veggies so I tend to cut the sausage into even smaller pieces and use more vegetables).
~Sprinkle generously with next 4 ingredients.
~Cover tightly with aluminum foil.
~Bake in oven either on Low (250 for 4-5 hrs), or High (375 for about 1 1/2 - 2 hrs). Let cook for at least 2 hrs on low or 1 hr on high before uncovering and stirring, and then just keep warm as long as you need to until you're ready to serve. When done the fat from the sausage and the liquid from the veggies makes a nice tasty juice. I usually make 2 or 3 pans and it's plenty!

Crockpot meatballs:
Fill your crockpot with good quality frozen meatballs. Add either spaghetti sauce or brown gravy, stir, and cook accordingly (Hi or Lo, depending on your time frame) until nice and hot.

Pork and sauerkraut:
I do this in my dutch oven pot on the stove-
2 pkgs of pork (country ribs, pork chops, etc.. and DON'T Trim the fat!! That's what makes the flavor. I buy the cheapest pork on sale that I can find in the grocery. It'll fall apart while cooking).
1/2 lb bacon, diced small
2 lg cans sauerkraut
~Mix everything in the pot, and cook med to med-low til pork is done, depending on your timeframe. I promise you everybody will ask you for your recipe after they've eaten it!

Baked Beans:
1-2 Deep disposable aluminum pans
2 lg cans (or 1 #10 size) of cheap baked beans (Van De Kamps, Campbells or store brand) drained
1-2 lg cans of any flavor Bush's baked beans (OR any baked beans of your choice) NOT drained, and
Any other kind of canned bean you'd like to add, rinsed. I like to add some black beans and great northern beans.
Brown sugar (I use maybe 1/4 c or so)
1 sm can of dice tomatoes
1/2 lb bacon diced small (per pan)
*browned ground beef Optional
~Dump beans and bacon (and browned ground beef if so) in pan, sprinkle generously with some brown sugar, mix, cover, and bake until bubbling. Keep warm till ready to serve.
***You can also add any leftover meats you may have in your fridge...crumbled hamburger, ham, chicken...it's all good and just bulks it up even more!

***I DO NOT precook the bacon for either recipe, I just dice it up small and stir it right in - adds a tremendous amount of flavor that way!

I also buy a family pack/party pack of hot dogs and either grill them or keep them in a crockpot in water.

Any of these can be modified to suit your taste/budget/amt of people.

I put the pans/pots out, paper bowls and plates, and toothpicks (for the meatballs), a couple of plates of sliced breads and/or rolls, and a bag or two of restaurant-style tortilla chips (goes awesomely with the beans.)...and there you go! Fairly cheap food to feed an army! I've never gone broke at my parties and people have left the buffet table full.

If you have any questions about the recipes you can email me dcon64@hotmail.com.

I hope this helps!
Dc
Archives
Thrifty Fun has been around so long that many of our pages have been reset several times. Archives are older versions of the page and the feedback that was provided then.
I'm throwing a surprsie 30th birthday barbeque for my brother and I need recipe ideas to feed a large crowd cheaply. We're expecting around 40 people. I have no idea how to estimate food amounts for this many people! We don't have the money to cater the event and we can't do a potluck, so does anyone have any ideas or recipes for food we can serve that's cheap and easy to make in large quantites. Thanks so much!

Trix
---
RE: Feeding a Large Crowd Cheaply
Sloppy Joes are inexpensive and go a long way for a crowd. Macaroni Salad is cheap to make and Jello Molds or just jello/fruit in a pretty bowl then you don't have to unmold. and CHIPS and relishes. Baked Beans aren't expensive and/or Coleslaw, not expensive to make either. Have FUN.(quote)(/quote)(quote)(/quote)(quote)(/quote) (06/27/2005)
By Joanne/IL.
RE: Feeding a Large Crowd Cheaply
If you belong to Costco or Sam's Club I think that would be the best way to go. I get my hamburger at Costco and it's really good. The buns are pretty cheap too. You could buy sliced cheese in quantity, giant cans of baked beans and bags of chips. They also have hot dogs or large bags of chicken. The chicken would be more expensive of course. I think you could easily feed 40 any of the above for less than $100 - the cheaper stuff for a good bit less. Good luck and have fun. (06/27/2005)
By Ann
RE: Feeding a Large Crowd Cheaply
Most of the grocery stores that sell fried chicken will also sell large quantities at a good price if you order ahead. Buy potato salad/ coleslaw/green salad in bulk at a club store or Smart and Final. Order a sheet cake from one of these stores. Some dinner rolls, and its a snap! (06/27/2005)
By Linda
RE: Feeding a Large Crowd Cheaply
Potato salad is simple to make in large quantities, as well as coleslaw and macaroni salad. Baked beans and chili are easy to make in bulk. Don't forget those huge bags of chips, too, and corn bread/rolls/biscuits (depending on what you serve). You won't need much in the way of desserts if you pick up (or make) a large sheet cake. Assorted sodas, coffee and tea would round out the meal. As far as estimating what people will eat, I'd guess on at least 2-3 pieces of meat per adult or teenager (hamburger/hot dog/chicken) and 1 piece per child (kids tend to eat more chips & stuff). If you're buying your salad, figure on at least 1/2 pound per person. Those estimates might seem a little high, but at least you'll have leftovers and not run out. Good luck! (06/28/2005)
By Karen in NH
RE: Feeding a Large Crowd Cheaply
Shredded Chicken Sandwiches! Find chicken on sale (boneless/skinless or bone in). Boil chicken until cooked. Let cool so you can handle it. Shred chicken (removing bones and skin). Crush "ritz" type crackers--I recommend generic--stir crackers into chicken and add chicken broth to desired consistency. You can add as many cracker crumbs as you want to stretch the chicken FOREVER! Just add more broth when you add crackers. Make ahead and store in fridge a day or two then heat in crock pot! (07/05/2005)
By guest
RE: Feeding a Large Crowd Cheaply
Hey, I'm hosting a luau party for my four year old's birthday and came across this recipe (see bottom) for 50 tonight. It's easy and should be fairly cheap, depending on whether you can get down to the store to catch some of those post fourth of July deals on hamburger: I can recommend another recipe as well: cut up watermelon with canned tropical fruit or fresh to go with it. Macadamia nuts, fresh fruit, and tons of sticky rice with soy sauce to people's individual preferences (you can usually buy this kind of rice in huge bags at the grocery stores, such as Safeway, the main brands are Calrose and Botan around here). It is easy to make and the directions are simple. Follow them and make two or three batches and you should have plenty. Scoop up with a big ice cream scoop. This and delicatessen Macaroni Salad are a cheap and authentic way to do a cheap and fun luau. Add cake and maybe ice cream or pineapple sherbet and your family will be thrilled. Play some beach boys and luau themed music. Shop at the craft or dollar store for cheap leis, etc. I bought the cheapy leis 6 for $1 at the local dollar store. The market is just exploding right now with cheap Hawaiian and Polynesian themed summer and party everything. Serve Hawaiian Fruit Punch, or a concoction of your own; there are lots of recipes if you search online for this and other dishes: Easy punch: 7 up combined with a fruit punch and even pineapple sherbet mixed in just before serving. That's if you enjoy the luau thing. And never never forget the power of the hot dog! I just bought several packages for $1 a package, Hebrew Nationals, good stuff, at the grocery outlet here. You never know what you can save even on the cheapest items! Recipe: Maui Meatball for 50 People: 6 lbs leanest ground beef 2 C soy sauce 1 C water 1 clove garlic 1 2/1 tsp powdered sugar food picks Form meat into 1" meatballs; place in single layer in shallow baking pans. Combine remaining ingredients and pour about 1/2 of sauce over meatballs. Check frequently, adding more sauce as necessary. Bake for 1 hour at 275 degrees. To prepare ahead of time, up to 2 days, store cooked meatballs in a large casserole dish--pour remaining sauce over them; cover and refrigerate; Reheat in oven and serve with food picks. (07/06/2005)
By JW
RE: Feeding a Large Crowd Cheaply
THANKS Joanne for the Sloppy Joe idea and to the guest who suggested the shredded chicken sandwiches! I have a one year old birthday party to through for my daughter and I need to feed about 40-70 people! :) You've been a GREAT help! (10/30/2006)
By Melissa
RE: Feeding a Large Crowd Cheaply
Have you ever tried sloppy joe's with hot dogs? My friend suggested this for a party, her family puts sloppy joe's in a roaster and then adds hot dogs to cook with the sloppy joe's. Your guests can have hot dogs, sloppy joe's or sloppy dogs. (11/23/2007)
By Amie Savage
I need some new ideas for feeding our church youth group cheaply. Some times it can be up to 30 kids. So far I have done muffins, cookies, cake/brownies, popcorn, and chips. I do veggie trays when my garden comes in. But, I seem to be at a dead end for something frugal and healthy and filling. Some of those boys eat a lot.
April from NW MO
---
RE: Feeding a Large Crowd Cheaply
I make what my kids used to call "fake lasagna". It is a beef casserole and feeds a crowd. I take hamburger, onion, and green pepper. Brown them and drain. Boil up a bag of half inch wide egg noodles. Drain. Take 2 or three cans tomato soup. You can add some water if too thick. Mix all components together and layer in a couple of 13x9 pans putting shredded cheese in middle and on top. Bake till bubbly and cheese melted. It is easy, inexpensive, and a huge hit especially with the kids. (04/08/2008)
By DAWN
RE: Feeding a Large Crowd Cheaply
Texas sheet cake, which is very easy to make or a pound cake, hot dogs, Sloppy Joes, or cold cuts sandwiches, and punch. I would use Kool-aid, the kids would love it, and it is cheap to make. Try adding whole corn to the Sloppy Joes, will make it stretch and it does not effect taste, my kids and grand-kids love it. (04/08/2008)
By Elva
RE: Feeding a Large Crowd Cheaply
Depends on if you are feeding them snacks or meals. Snacks, big bags of pretzels from Costco, with bowls of peanut butter, Nutella, and maybe marshmallow fluff. The kids love to dip (make savory dips too). (04/08/2008)
By michawnpita
RE: Feeding a Large Crowd Cheaply
Lately I like to do stuff in a crock pot or some kind of casserole. But some of my favorites have been bite size stuff (minis). Then carry them in casserole pans with lids or cake carriers. Once at the place you can get creative by making a 3 tiered tower.
Breakfast - mini muffins, fruit kabobs, muffin pan sized quiche, or mini casseroles in a cup.
Lunch/Dinner- Pigs in a blanket, old fashion finger sandwiches, or flour tortillas with cream cheese and ham or whatever- roll and slice into pinwheels chill or freeze before serving. Also a hit are mini bite sized hot dogs and hamburgers use any kind of fridge roll dough to wrap the meat and then bake.
Dessert- Mini: brownies, cheese cakes, or cupcakes, serve coffee or tea. You can make a drink station with different mini flavored creamers and types of sugar.
I loved the rice ball idea with the ice cream scooper. I'm going to do that for my son's 1st birthday that is also a luau/pool party in June. Good luck to you all with your events. (04/08/2008)
By jax mome
RE: Feeding a Large Crowd Cheaply
If you are feeding them for lunch/ dinner, serve spaghetti with meat sauce and a small salad of tomatoes and lettuce. For drinks, serve instant tea and water. Also, do not be afraid to ask your fellow church members for donations to feed the youths. (04/08/2008)
By ATrevino
RE: Feeding a Large Crowd Cheaply
Try rice crispy bars you can add chocolate chips, M and Ms, raisins, or nuts. (04/08/2008)
By Audrey
RE: Feeding a Large Crowd Cheaply
Remember baked potatoes, egg salad, deviled, boiled, cold slaw, hearty soups mixed on site and heated before guests arrive, bean burritos, Spanish corn bread, sauerkraut/ franks sliced diagonally (browned first, then boiled with kraut. Chili-tomato macaroni with sliced onions, boxed macaroni and cheese with English peas, cantaloupe sliced thin, lemonade and limeade, pineapple tea, steamed veggies, stuffed celery/ tomatoes/ fresh bread sticks. Good luck and god bless you.
Lynda from Richardson, TX (04/11/2008)
By Lynda
RE: Feeding a Large Crowd Cheaply
EASY BROWNIES
1 pkg cheap cake mix (with no pudding)
1 pkg instant pudding mix
1-2 cups chips
Mix up the pudding with 2 cups milk. (Just whisk it up for a minute or so) and dump in the cake mix. Mix that up and add the chips. Put in a sprayed jelly roll pan, (10 X 15) and bake at 350 for about 30-35 minutes. If you do lemon cake mix and pudding, use white chips. If doing chocolate use chocolate mixes and chocolate chips. You could probably use spice cake and butterscotch pudding and chips. Any combination. Sprinkle with powdered sugar or frost if prefer. When cool, cut in squares. (04/11/2008)
By WIsgal
RE: Feeding a Large Crowd Cheaply
Here in the south we make what is called chicken and rice. It will go a long ways. Boil a good size whole chicken with onion and salt and pepper. When done, remove the chicken, cool and debone. ( I usually strain the stock for litter I don't like.) Add two - three cups of white rice (not the minute rice), return the chicken to the pot and bring to a boil, reduce heat and cover until rice is done. This can be enlarged to make up enough for your crowd. Kids really love this "southern comfort" food. (01/08/2009)
By Christy M.