Forgot to get a can of condensed milk for your recipe, don't panic. You may have the ingredients in your pantry to make a homemade version. This page contains homemade condensed milk recipes.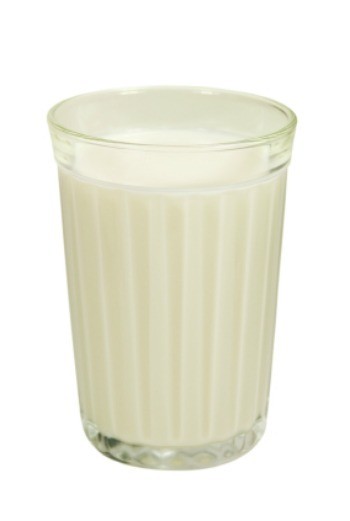 Filter

: All Articles
Sort

: Relevance
I bake a lot during the holidays and often use canned or sweet milk. My neat little neighbor lady gave this recipe to me that her mother gave to her. It is a money saver, especially since I always have a box of powdered milk in the house on stand-by.
Ingredients:
3/4 cup granulated sugar
1/3 cup water
1/4 cup oleo or margarine
1 cup powdered milk
Directions:
Place first three ingredients in saucepan and bring to a boil. Pour into blender, slowly add powdered milk as blending. Blend until smooth. Keep refrigerated.
Great for use in Pumpkin Pies or any recipe that requires canned or sweet milk.
Servings:
1 cup
Time:
12 Minutes Preparation Time
5 Minutes Cooking Time
Source: "Nel" my sweet little neighbor lady
By sleepygrandma from Lincoln, NE
Ingredients:
1 cup instant non-fat powdered milk
1/3 cup boiled water
3 Tbsp. melted butter or margarine
2/3 cup granulated sugar
splash of vanilla, optional
Directions:
Boil water. Blend all ingredients in a heat safe bowl, use blender to mix. It will be thinner at first than actual canned stuff. Refridgerate for a while and it thickens up. Lasts about 2 weeks. Better than store bought.
Makes about 14 ounces.
By coville123 from Brockville, Ontario
Comment
Was this helpful?
Helpful?
Yes
I want to prepare condensed milk analogue (non dairy). To replace the milk fat component I am thinking of using vegetable fat with some milk flavor. How do I replace skimmed milk powder or non fat dry milk with something, a non dairy component?
By ...
Answer
Was this helpful?
Helpful?
Yes
You can try using powdered coffee creamers instead of powdered milk. Many are non dairy when you read the labels.
Reply
Was this helpful?
Helpful?
Yes
With the holidays coming sooner than we think, it is time to make those delicious recipes that call for Eagle Brand condensed milk. But it is really expensive to buy. So make your own with this simple recipe. I guarantee it works as well as the real thing!

Mock Condensed Milk

Mix together in your blender: 2 1/4 cups Milk Powder, 1/4 cup warm water, and 3/4 cup granulated sugar. Pour into covered container and refrigerate until cold and thick. This amount is equal to 1 can Eagle Brand.

By Harlean from Arkansas
Does anyone have a recipe for making condensed milk?

Anna from Maine
Answer
Was this helpful?
Helpful?
Yes
By guest (Guest Post)
Flag
For (unsweetened) condensed milk, I would think you could add powdered milk to regular milk (instead of water) and mix as directed on the powdered milk container. Then your milk would be twice as strong. Good luck!
Reply
Was this helpful?
Helpful?
Yes
Read More Answers...