Did you know that magazine covers can be curled just like curling ribbon? I'm sure you have tons of magazines around. Get cracking with the strips of paper, scissors, and glue sticks. It looks fabulous especially when some are left straight.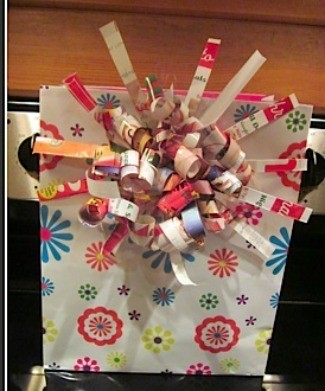 December 17, 2012
0

found this helpful
Clever thinking ~ Will definitely try this.
December 18, 2012
0

found this helpful
How did you put this one together?
January 10, 2013
0

found this helpful
Very cute idea thanksfor sharing.
January 20, 2013
0

found this helpful
I love this idea! I am putting some youtube.com video on here, to show how to go about it. This is so wonderful, and I really dislike buying bows, I love to make them like you do!
Thank you so much for this!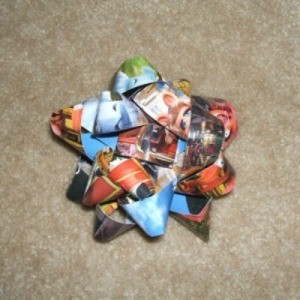 Create a package bow from a colorful magazine page. A great way to recycle your magazines and will work for any occasion.
Approximate Time: About 30 minutes
Supplies:
magazine page
ruler
ink pen
scissors
stapler and staples
glue dots or hot glue gun and glue sticks
Instructions:
Cut a magazine page lengthwise into 9 strips that are 3/4 and wide. Leave 3 of the strips full length. Cut one inch off 3 of the strips. Cut two inches off 2 of the strips. Cut the last strip down to 3 1/2 and long. Twist each strip to form a loop at both ends and staple it in the center (see photo).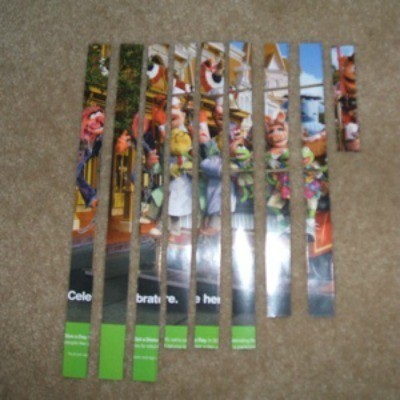 Shape the last, short strip into a circle and secure it with a glue dot or hot glue. Layer the 3 longest pieces on top of each other, spacing them evenly and securing each with a glue dot or hot glue. Add the next two groups of pieces, doing the same. And finally, glue the loop into the center.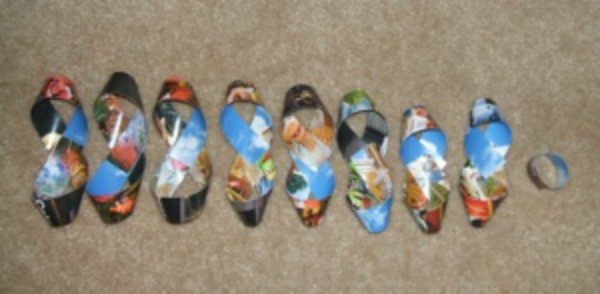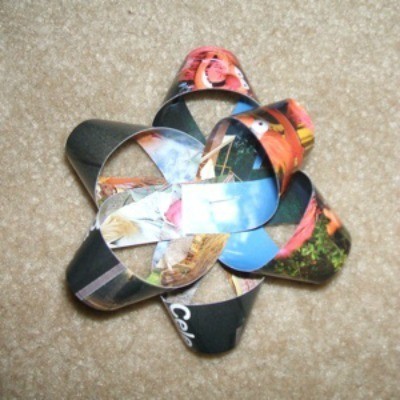 By Rachel's Mom from Wilkesboro, NC
December 26, 2009
0

found this helpful
This is brilliant!
September 9, 2010
0

found this helpful
Thanks for that! You could use regular ribbon too and make them larger even.
November 15, 2010
0

found this helpful
I think I'm going to make these to use on gifts for my annual Christmas party! Thanks for the great idea!