January 24, 2017
0

found this helpful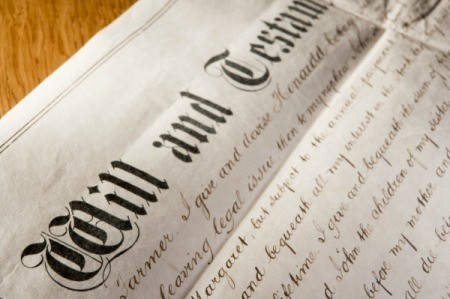 SSI or Social Security Supplemental Insurance assistance is provided to aged, blind, and disabled people with low incomes. This is a guide about, "Does receiving an inheritance affect SSI?".
Read More...
My son gets SSI and my husband has a daughter who is here 50% of the time in the summer. I was wondering if I can claim her in our home for those summer months with my son's SSI. We do not get the full amount and it would be helpful as we do still pay child support. I was wondering if they would allow me to claim her those summer months? I think they said she had to be in the home 50% of the time, but I don't know if they go off monthly or yearly, because yearly she isn't, but monthly in summer she is. Thanks.
April 14, 2017
0

found this helpful
i believe it is yearly. you can contact your local SSI office-- they are very good about answering these questions same day
April 14, 2017
0

found this helpful
I'm not sure anyone can help you but maybe if your question was a little clearer we might make better suggestions.
Who are you wishing to make your claim to? The other parent that you are paying support? IRS?
I cannot see where Social Security would have anything to do with this unless I am reading your question incorrectly.
Can you give a better explanation? Most of the time when it is stated as 50% (IRS) it means over 6 months of the year but with child support you can get a court order to reduce your support payments for whatever time she spends with you and also, if the time factor is enough, you can ask for an agreement with IRS to let you claim her for 1/10, 1/5 or whatever time it works out to.
April 14, 2017
0

found this helpful
From what I understand, Social Security needs to be contacted directly. I would bring cashed checks to show how much you support the child and receipts that support what it is costing you to feed/clothe her during the summer.
April 14, 2017
0

found this helpful
You would need to contact SSI on that one.
Read More Answers
My aunt called her SSI case worker and her boyfriend called his. They were told if they married, they would not receive their full benefits. So they got married by a ordained minister. My aunt wants to know if she's breaking the law?
By A.J. from Cassopolis, MI
February 24, 2014
0

found this helpful
Best Answer
Did they have a wedding license? If not they aren't legally married. A real ordained minister would know that and basically in my opinion he would be the one breaking the law. If your aunt and her boyfriend have been living together, why do they want to get married? There is a reason that a lot of senior citizens live together and maintain separate bank accounts and that is because if they get married they will lose part of their retirement Social Security.
No matter what their handicap is, if they would each lose part of their SSI they should be able to work enough to make up the difference of what they would lose. I know lots of people with various handicaps that are working too. Your question left a lot to the imagination. They couldn't get married without having a marriage license that they have to go to the County Court House to obtain.
After a certain period of time the license that is signed after the wedding ceremony gets registered by the state and after that it is a matter of time before Social Security will find out about it. It could be just a few days up to several years. That being said when it gets caught you aunt and her husband will have to pay a certain amount of money back to Social Security. If they did get married and haven't notified Social Security they should do so right away in order to avoid having to pay back a large sum of money.
Also there is the possibility if your state recognizes "common law" marriages after a couple lives together for 10 years and if that is the case I don't know what effect that would have on SSI benefits. They really have to talk to the local Social Security Office and if they have a case manage through a facility that works with disabled people that person might be able to advise them too.
February 26, 2014
0

found this helpful
I am so glad that redhatterb takes the time to answer questions like this as this advise like all the others seems to be right on the spot.
Please take this advise to your friend as they are the ones who should be asking questions.
March 8, 2014
0

found this helpful
Most people get married by ordained ministers. They will have to report their union since it will get recorded in the courts. If they fail to do so and keep cashing their checks, they'll probably be charged with fraud, may get fined and jail time, and will still have to pay the money back.
September 27, 2014
0

found this helpful
I am 34. My husband died in a car accident. He has a daughter by another woman (we didn't have children). His daughter receives his SSI benefit until she graduates from HS in 3yrs. My question is am I eligible to receive SSI now or later at retirement age?
By Johanna
September 28, 2014
0

found this helpful
Depends on how much or how long he paid into it, and how long you were married. You need to contact your local social security office and ask them.
September 30, 2014
0

found this helpful
Since you apparently are in good health and only 34 years old I can see no reason for you to expect benefits any sooner than "regular" people which usually start at 65-66 years of age.
I also do not believe you can draw from his SSI benefits but you may be able to draw from his regular SS benefits if he had any, (after you reach 65-66 years of age).
Benefits for children (and their caretakers) are entirely different than benefits for healthy adults.
You can get answers to all your questions at your local SS office but not usually over the telephone.
September 30, 2014
0

found this helpful
Hi - I reread my answer to your question and it sounds like I am "scolding" you and that was not my intention.
In my work I am so used to stating the "facts" that I sometimes forget that I am replying to "humans" when answering questions on this site.
Please accept my apologies if I offended you with my answer.
October 8, 2014
0

found this helpful
Doesn't this have to do with widow benefits? - completely unrelated to dependent benefits. Shouldn't somebody be able to help a widow?
Can a mother's children still get SI payments from their father even if she makes $60,000-$70,000 a year?
July 16, 2015
0

found this helpful
Only the Social Security Administration can answer your question. You can make an appointment at your local SSA and bring copies of all pertinent papers.
July 18, 2015
0

found this helpful
Probably not, they will count your income until your child with a disability turns 18. At that point they don't. They count 2/3 of any child support you receive for the child, minus $20. The maximum payment amount is $733 currently, and if your income, including child support among other things exceeds this amount (s)he wouldn't be eligible for SSI. In my opinion you are just being greedy.
My ex-husband gets SSI and got a check for my 16 year son too. My son only lived with him for only 6 months and came back to live with me, but my ex-husband is keeping my son's checks. What can I do?
By Maria R
March 13, 2015
0

found this helpful
Call or visit your local Social Security office as only they can help you.
March 15, 2015
0

found this helpful
Only the Social Security office can help you.
Perhaps your son could go with you.
Benefits like this are usually paid to the guardian and not directly to the child. Does your divorce give you custody or is it "dual" custody?
Sometimes cases like this can be stalled over a legal issue but if you try to file a case you may/will be paid "back benefits" if it is settled in your favor. You will most likely NOT receive any money your ex-husband has already received or will receive while you wait around.
Go to your SS office and file so you will know where you and your son stand. Benefits may not be available for very long as your son is already 16 which means SS can discontinue checks at any time although usually they continue until 18 years of age (or 19 if the child is still in school).
November 23, 2014
0

found this helpful
My question is about transferring an underage child's check from one payee to another. Can my husband transfer his daughter's SSI check to his name instead of her grandmother's now that she lives with us in another state? If so how?

By Rosanna
November 25, 2014
0

found this helpful
Your first stop for correct information is your local Social security office. Be sure to take any information - especially SS numbers.
You may not be able to obtain any personal information but you may be able to file so you can receive information on what steps to take to get this change completed.
The child's grandmother - her legal guardian - can also get this information.
I guess the first question would be - why does the grandmother have legal guardianship of the the child? Has the grandmother agreed to the change for the child?
In any case - I feel sure the father will have to go through the court to obtain legal status as guardian to the child. If you cannot afford to use an attorney for this purpose, you can pay a visit to your court house and obtain information on how to apply to the court yourself.