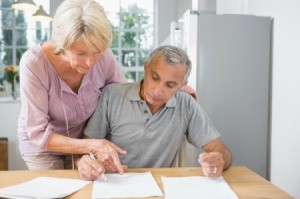 When I applied for Social Security benefits, I organized all my documents, correspondence and other pertinent information in a three-ring binder. Each piece of paperwork was placed in a plastic sheet protector.
Notebook paper was placed in the front section of the notebook to record notes of telephone calls made regarding my social security benefits. All transactions that were performed via the internet was printed and placed in the notebook.
Each month when my bank statement arrives by mail, I make a copy of it and highlight the deposit of the social security benefit check and place it in the binder.
At the time of my social security benefits interview, I presented my notebook to the interviewer for review; she stated that this type of notebook would be very helpful to her in reviewing my case.
By JOSE from Collierville, TN
Comments
Read More

Comments