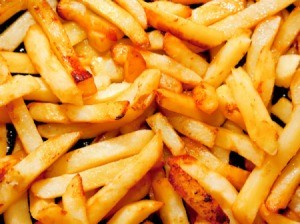 French fries are generally thought of as a side to burgers, fish, or other sandwiches. However, these potato strips can be used as an ingredient in many recipes. This is a guide about recipes using French fries.
Ad
---
Recipes
Read and rate the best recipes below by giving them a "thumbs up".
I did this initially when I ran out of fresh potatoes, and it worked really well. Place the chips in a saucepan of water, and boil as you would potato that you'd just peeled and cut up. The oily coating on the chips dissolves in the boiling water, and is poured away when you strain them.
It sounds extravagant, but I got 2.5kg (5.5lb) for £0.99, which doesn't compare badly with raw potatoes, once you allow for the loss of peelings, eyes and any bruised bits. And it's a timesaver. Don't attempt to do this with batter coated chips like Aunt Bessie's - and do be aware that the chips will retain slightly more moisture than cooked raw potatoes, and adjust any added ingredients accordingly.
Share Your Feedback: Have you tried this recipe? Do you have your own variation which you would like to share? Click "Share a Recipe" above!
Questions
Here are questions related to Recipes Using French Fries.
I have recently been given a large amount of french fries. Other than the obvious frying them to make french fries or chili cheese fries any ideas of what I can make with them? I am talking about 2 cases of french fries like McDonald's serves.

Pattie from Warrens, WI
AnswerWas this interesting? Yes No
Ad
---
---
Most Recent Answer
By alex (Guest Post) 07/10/20080 people found this helpful
You should try a classic french canadian meal: poutine! Topped your fries with cheese curds and brown chicken gravy. It is simple and delicious!
---
Can you substitute french fries for hashbrowns in hashbrown casserole? I have found that some fries are half the price of hashbrowns and wonder if anyone has substituted fries for them.
By Lou from Conway, AR
AnswerWas this interesting? Yes No
Ad
---
---
Most Recent Answer
By ~gloria [94] 10/24/20110 people found this helpful
Coll3,
This seems like a long time and a high temp. to cook meat that is already browned. Do you mean for the meat to be completely cooked through before going into the oven or just a quick browning but still not cooked all the way? Thanks,
~gloria
---
I have bags of frozen french fries and limited amounts of everything else. What can I use them for that my young children will actually eat?
By Ashley
AnswerWas this interesting? Yes No
---
Most Recent Answer
By chef in my dreams 11/22/20130 people found this helpful
Partially thaw if necessary then chop them up into "bite size" pieces and either fry them up with chopped onions into a variation of "home fries" or bake them on a flat balking sheet lightly sprayed with oil or cooking spray. Add in partially roasted chopped onions and/or coarsely chopped fall vegetables tossed in Italian dressing or spices of choice.

If you have too much to use all at once, bag it into dinner size portions and once it's cooked or baked you can re-freeze for future use. This potato hash can become a base for other dishes such as "home fries and eggs" for breakfast or lunch or covered with a heated can of chili or even beef stew for dinner.

You can also sprinkle grated cheese over the potatoes or even over the chili potatoes. If you are willing to experiment, you can run the frozen fries through a food processor and use then to make potato soup or "mashed potatoes". Just add the right spices and a little butter or cream cheese for the mashed potatoes.

I have stopped buying things that are a bargain unless I know exactly how I will be able to use them before they can expire. If this load is the result of extreme couponing, share them with your friends or a food shelter then you won't feel like you lost out on your bargain hunting.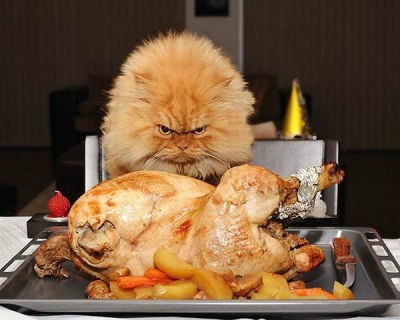 ---