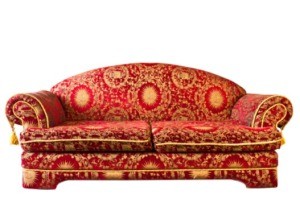 Stored furniture can develop mold or mildew on the upholstery. This is a guide about removing mold or mildew from an upholstered couch.
Ad
---
Questions
Here are questions related to Removing Mold and Mildew From an Upholstered Couch.
My husband and I owned a house trailer, but just sold it to our son. We turned the heat off and it's been closed up all this winter, now the couches have either mold or mildew on them. They feel very damp or wet, it's been very cold. I thought mildew only grew in warm temps. What can I do to clean the furniture, because our son plans on keeping it. Help please.
By Pam M.
Ad
---
---
Most Recent Answer

By misty dempsey [1]05/11/2013
Get a personal steam cleaner (dirt devil) its takes some work but it will get it done.
What is the recommended way to remove mold from couch fabric?
By AJ
Ad
---
---
Most Recent Answer

By Robyn Fed [394]12/27/2011
I found this link, it involves rubbing alcohol, and make sure and use a mask and gloves...

http://www.ehow.com/how_6386978_remove-mold-couch.html

Also when it is dry, I would always spray it with a mixture of tea tree oil and water, about a cap full of tea tree oil in a little sprayer. You can find tea tree oil at the pharmacy.

Blessings, Robyn
How do you get mold off of the couch that has been sitting up for about one year?
By Amanda from Montgomery, AL
---
Most Recent Answer

By kathleen williams [76]02/07/2010
How to clean mold. get a can of old fashioned Lysol. Put on rubber gloves, spray the entire can of Lysol onto the sofa and rub it in thoroughly with gloved hands. It works, good luck.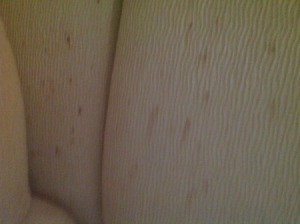 We had a white sectional cleaned by Sears about 2yrs ago. It's in a room that we don't really use so we didn't notice what was happening until a few weeks ago. I think the couch was very wet after they cleaned it, but they never told us what to do. The couch has what looks like black mold in spots all over it. It's worse on the parts that are not exposed. Can we get rid of the mold or do we need to get rid of the couch? And is it toxic? Please help.
By Pat
Solutions: Removing Mold and Mildew From an Upholstered Couch
Do you have knowledge about this guide topic? Feel free to share a solution!
Archives
Thrifty Fun has been around so long that many of our pages have been reset several times. Archives are older versions of the page and the feedback that was provided then.
Last time I moved, the movers couldn't get my couch through the doorway, so I stored it in my parents' garage. Two years later, I'm getting ready to move again, and my Dad brings the couch over so the movers can pick it up.
The only problem is, apparently water was leaking under the tarp that was covering the couch, and now one arm/side of the couch is very much covered in mildew.
What do I use to clean the couch and how do I make sure I get all the mold out?
Stephanie
---
RE: Mildew on Couch
I had a similar problem last week. We keep furniture in the basement for the kids when they have friends over. I have a Benchcraft, dry clean only, red sofa in the basement. We have had a ton of rain this summer and the basement just stayed too damp, even with a dehumidifier. Anyway, I noticed "whitish" moldy spots all over the sofa.
I plan on having this sofa recovered in a year or so. I figured I would try to remove the mold and if I ruined the fabric in the process, then "oh well". Everyone has these great big ideas on how to clean mold. I bought a can of old fashioned Lysol. I put on rubber gloves, sprayed the entire can of Lysol onto the sofa and rubbed it in thoroughly with my gloved hand.
It worked. My sofa looks great, no spots, no stains and this is a sofa that if I use plain water on it to try to clean something it makes spots. Try Lysol, spray it thoroughly and rub it in. If there are still stains after that then I would spray it with an enzymatic pet stain remover and steam clean it. Good luck. (09/13/2008)
By Beth