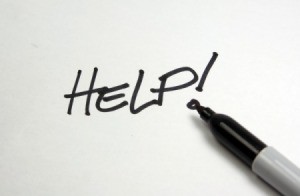 Permanent marker can be difficult, but not impossible to remove from many surfaces. This is a guide about removing permanent marker from vinyl.
Ad
---
Questions
Here are questions related to Removing Permanent Marker From Vinyl.
How can I clean permanent marker off vinyl siding on a mobile home?

Vee from Carencro, LA
Ad
---
---
Best Answers

By Joe11/07/2010
Stop stop STOP. Using alcohol and abrasives are the absolute WORST way to remove permanent marker from vinyl. This bad advice needs to be stamped out all over the internet.

A far superior way: 1. Get a dry-erase marker and write over the permanent marker. 2: Get a damp cloth. 3: Wipe it away. 4: Repeat as needed.
---
Best Answers

By Joan from Stamford (Guest Post)04/19/2008
Hi, I tried several suggestions posted here to remove permanent marker from my vinyl siding (put on courtesy of neighborhood hoodlums). The Isopropyl alcohol did nothing at all. Mr. Clean's Magic Eraser helped but would take a long time and a lot of effort. Nail polish remover took it right off - easy - no work required. I recommend nail polish remover.
---
Best Answers

By Nicole (Guest Post)07/22/2006
Isopropyl alcohol should do it. Always works for me.


---
Best Answers

By Kim McGrantham [16]07/21/2006
You can try getting a little bottle of enamel thinner made by "Testors". I used to by it at a hobby store. It comes in little 1/4 ounce glass bottles. During the Xmas holiday I work at the mall personalizing ornaments and we use permanent marker on resin ornaments and the "only" thing that would remove the permanent maker is the enamel thinner..."not" alcohol.. and "not" nail polish remover. The thinner should work :)
Kim
How do I remove a Sharpie permanent marker stain from a vinyl kitchen floor?
By Paul from The Villages, FL
Ad
---
---
Best Answers

By eileen [3]02/01/2010
WD-40 works well. Spray on mark, rub, then wipe up.
---
Best Answers

By Laurie [2]02/01/2010
Try using rubbing alcohol or hairspray on the stain. Works for me.
---
Best Answers

By Lizzyanny [9]01/31/2010
I am a housecleaner, and I have had good luck removing permanent marker by going over it with a dry erase marker and immediately wiping both of them up. It has worked on formica countertops for me. Always try in an inconspicuous place.
---
Best Answers

By LLH [2]01/27/2010
Although not normally found in your cupboard there is a product called PEC-12. Google to find it or stop at your local photostore. This product it used to clean permanent maker or inks from photos. I works great. Does not work on water soluble ink. I buy this by the quart as I use it in my business. You can buy it in a 4 oz bottle. I can't believe the items saved by this product. I've used it on counter tops, metal, plastics, etc.
I have permanent marker on my tan, vinyl couch. I have tried everything under the sun to remove this artwork.I have tried Oops, goofoff, WD-40, magic eraser, 409, Soft Scrub, OxyClean, Lava Soap and rubbing alcohol.

Any more ideas? Help.

Thanks,
Julie
---
Most Recent Answer

By hinrichs11/26/2013
Butter! Really did work. My granddaughter used a silver permanent marker on my new brown leather/vinyl couch seat. I was going to try the stuff that was suggested but it all sounded harsh. The one that sounded the most absurd worked. Butter took it all off, and it doesn't hurt the fabric.
I have permanent marker on a vinyl billfold, can you help?
By Grace from Greenville, S.C.
---
Most Recent Answer

By regina08/11/2011
What works awesome on naughty markers LOL is Brake Klean from the auto parts store. :)
A little girl wrote all over my inflatable vinyl bounce house with a black permanent marker and I cannot get it off. I have tried many products, but nothing helps at all. What can I do?
By Rex
---
Most Recent Answer

By Jean [2]10/27/2013
Use straight rubbing alcohol.
How do I remove permanent marker from the plastic slip cover on a binder?
By shabba2795 from AL
---
Most Recent Answer

By Louise B. [5]08/12/2010
Most of the time permanent marker can't be removed from things; that is why it is called permanent. However, on some surfaces, you can clean it off with an abrasive cleanser or maybe magic eraser. You might also try something like WD40 or alcohol.
How do I remove Sharpie markers from vinyl siding?
By Jenniffer
I am trying to remove black Magic Marker ink from rust colored vinyl. Do you have any suggestions? Please help.
By Sylvia
Solutions: Removing Permanent Marker From Vinyl
Do you have knowledge about this guide topic? Feel free to share a solution!