Saving Money on Candles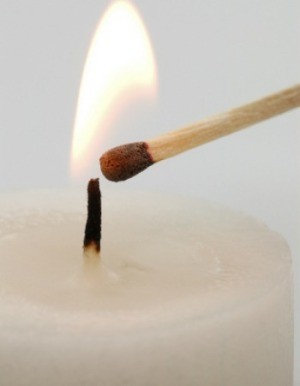 If you know where to buy them, these wonderful lights don't have to be expensive. This guide is about
saving money on candles
.
Solutions
Share on ThriftyFunThis guide contains the following solutions. Have something to add? Please share your solution!
May 18, 2017
0

found this helpful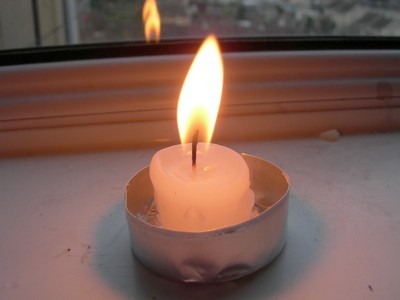 Don't throw out the stumps of your candles, use them in tea light holders. This is a guide about using candle stumps in tea-light holders.
Read More...
Pillar candles can be expensive for holiday arrangements or weddings. I discovered a cheaper way to make one. Dollar Tree has battery operated candles that are 3 inches in diameter by approximately 4 inches tall for $1.00 each. Buy two candles and stack them turning the bottom one upside down and the top one wick end up. Attach a piece of coordinating ribbon where the two candles meet taping or gluing the connection and making sure you do not attach too tight as you will need to lift the top candle out in order to turn on the switch under it. You can reverse the candles when the battery is used up in the top one. Add greenery or other decorations as desired. This is safe and reasonably priced!
January 11, 2015
0

found this helpful
That's an excellent idea! While the Dollar Tree battery operated candles do not shine as brightly as the more expensive version, they are still a good buy if you only want to use it as part of a centerpiece.
Thrift Shops can be a good source for candles! I am burning up my stock over the holidays and snagged some decorative ones in my thrift shop wanderings, good ones, too.
The tapers may be slightly damaged, used or, in my case, a bit melted out of shape at the top - but those are problems easily fixed with trimming. And I got 6 brand new good red hand dipped candles for about $2. The better candles do burn better. (Tea lights can be a good deal at the 99 cent store and elsewhere - look out for them.)
By Pamela M.
January 21, 2009
0

found this helpful
There is some danger in using cheap candles. I burn less now. Please see
http://ezineart les&id=73414 or search more info about dangers in using cheap candles. It surprised me too.
Read More Comments
Birthday cake candles don't usually burn long enough to melt the candle, especially kids cakes. I reused them by cutting the black part of the wick off, cleaning the cake off the candle, storing them, and there you go!
Read More...
I love to burn candles every evening but they have been getting so expensive I needed to find a way to make them burn longer. I bought one of those 3 wick candles, that they have at the Dollar Store. I would only light one of the wicks instead of all 3.
Read More...
I buy Chanukah candles at a reduced price after the holiday and use them year-round for birthday candles. They look so much cooler than regular candles - especially if you can find the multi-colored ones.
Read More...
Questions
Ask a QuestionHere are the questions asked by community members. Read on to see the answers provided by the ThriftyFun community or ask a new question.
January 11, 2005
0

found this helpful
Tips for saving money on candles. Post your ideas below!
By guest (Guest Post)
January 2, 2005
0

found this helpful
I too like saving money on candles so I don't BURN mine. Rather, I use my glass jars ones on a candle warmer and I get the benefit of the fragrance without the smoke. I have had a candle warmer going 24-7 except when we were out of town on a trip and I have yet to use up a whole candle! I just swap with another one when I want a different fragrance.
You can get the candle warmers at Wal-Mart, Michaels, etc. Inexpensive and you save lots on candles!
January 11, 2005
0

found this helpful
Candles will last a lot longer if placed in the freezer for a minimum of three hours prior to burning.
By Bobbie Gillette
By guest (Guest Post)
January 29, 2005
0

found this helpful
WOW...I NEVER KNEW THERE COULD BE SO MANY WAYS TO SAVE ON CANDLES...AND BOY, DO I LOVE CANDLES...THANKS TO ALL FOR THE GREAT TIPS
January 29, 2005
0

found this helpful
After I have burned my favorite candles down to nearly nothing I use the leftover wax in a metal dish on the vent of my cooking stove. Everytime I use my oven I have the wonderful scent of my favorite candle.
Read More Answers
January 6, 2006
0

found this helpful
I love scented candles, but some name brands are very expensive. Has anyone used less expensive candles with good results? Also, I love your site, and I would like to thank everyone who replied to my previous requests on other topics! The information I received has been very helpful. If there are any candle lovers out there, I would welcome their replies.

Thanks,
P.J. from Delaware
By guest (Guest Post)
January 25, 2006
0

found this helpful
Try using a candle warmer instead of burning them. The warmer makes the candle last for a very long time. I have had the same candle warming for over 6 months. Granted I don't turn it on every day but it has been on quite frequently and is still going strong.
November 14, 2006
0

found this helpful
Try <i>thrift stores</i> - especially around the holidays - for scented candles. Some folks just aren't candle people and are always getting rid of these unwanted gifts, and most thrift stores sell them for <i>cheap-cheap-cheap!</i>
I used to test them out before buying them by <i>lighting</i> them right there in the store, but that was before I accidentally burned down the Goodwill and they banned me for eight weeks. Well, it wasn't so much that I was banned, but the store wasn't open while they rebuilt.
No, I'm joking, of course.
Seriously, though, especially up to the holidays and after them, you're going to find a lot of candles - and some really nice ones - in your local thrift stores!
By guest (Guest Post)
December 27, 2008
0

found this helpful
Try the candles at www.cedarcreekcandles.net. They are very affordable and their fragrance are awesome. Check out their site.
July 4, 2016
0

found this helpful
Love your sense of humor!
Read More Answers
Photos
Share on ThriftyFunCheck out these photos. Click at right to share your own photo in this guide.
Some candles I have made; purple with dewberry scent, purple striped; musk scented, blue/beige seaside with shells ocean breeze scented, and shell glued together, filled with wax, wick added and again scented with ocean breeze scent.
I hope to sell them at local craft fairs (UK). I used candle wax, scents, shells, and candle moulds.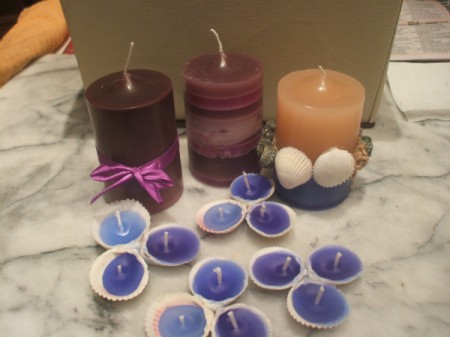 Related Content