Saving Money on Magazines
Full fare magazine subscriptions can be quite pricey. There are a variety of ways to save money on magazines. This is a guide about saving money on magazines.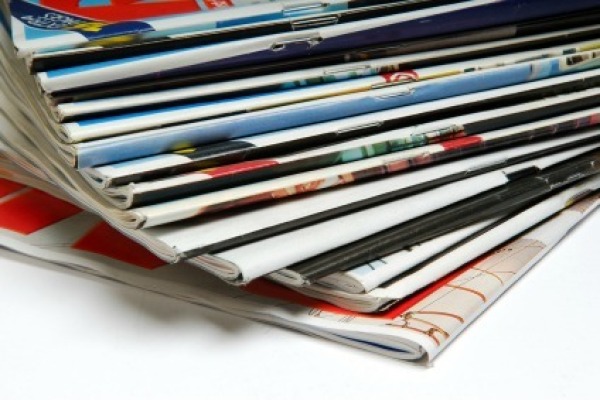 Filter

: All Articles
Sort

: Relevance
It is that time of the year, and all my subscriptions are either due or will be due. Here is a suggestion that has helped me hopefully keep my bills down. I still love looking at magazines. I just cannot afford them any longer, until now. I now have four subscriptions to popular magazines and I did it on a budget. I just pay my subscription on a monthly basis. Now some companies will not let you do that, but I have found several that will send out the subscription while I am still paying the subscription off. I just check the box and ask the company to bill me.
Now for the ones that want their money up front, here is what I do. I send in the entire amount. Once the subscription is paid, I calculate what the subscription would have cost me monthly, and put that amount into a folder each month. When the subscription is due, I have the full amount without too much of a headache or strain.
You can also check into whether subscribing online with get you a better discount. I also sign up for their Facebook and Twitter pages to get more of a discount.
By jetruth from Waterloo, IA
I am addicted to magazines, but can't afford to buy them all. Now I do two things to feed my fix:
I ask every office (Doctor, Nail Salon, Hairdresser, etc.) if I can have their old magazines. They are usually delighted to get rid of those over 3 months old.
I subscribe to a free magazine website and get about a dozen as promotions: http://www.all-freemagazines.com/
Then I donate all my old magazines to my gym, hospitals, and nursing homes.
By cipi2000 from Miami FL
If you're like me, you love the Parenting-type Magazines, but don't want to pay for them. If you're already paying for the internet, why not just "subscribe" to their online version instead, and save a bundle? Not to mention saving a bundle of trees.
In these times of trying to cut back on clutter or just be "green", I do not subscribe to any magazines any longer. I look at them for free at the library!
Does anyone know of a web site where you can get magazine subscriptions for lower costs than what the magazine inserts offer?
By Kathryen from Northern VA
May 4, 2009
0

found this helpful
I buy mine through www.magazines.com. They're usually really cheap, and they run specials with at least 12 chosen (and well-known) magazines to choose from regularly. The chosen mags change each time.
Read More Answers...
One of my splurges is subscriptions to several magazines. I only purchase subscriptions from discount sites, but it is vital to read the "fine print".
Do you find yourself buying the same magazine at the newsstand or supermarket checkout line every month? Go ahead and subscribe to it. Most subscriptions save you at least 50% off the cover price. On the other hand, don't renew magazine subscriptions that you rarely find time to read.

By ThriftyFun
Do you love a magazine, but not the price of the subscription? Do you love to give magazine subscriptions for gifts, but can't afford it? Here's a GREAT tip. You can find many, many, many different magazine subscriptions at http://www.ebay.com
When I worked at the studios, etc, in the entertainment biz, they would have a circulation of the trade papers like Variety, rather than everyone getting their own subscription.
Like magazines? You purchase a subscription to a magazine, and have a friend purchase a subscription she likes. When each of you are done reading yours, you swap! Two subscriptions for the price of one!
I'd like to renew magazine subscriptions with a lower price. I've already checked the magazine websites and Amazon, but would like to try other sources. Does anyone know of a reputable magazine discounter?

By CS7 from Salem, OR
Answers:
Saving Money on Magazines
http://bestdealmagazines.com/ (03/01/2011)

By MCW
Saving Money on Magazines
Like MCW, I suggest bestdealmagazines.com. That's where I get most of my magazines. I just renewed my Woman's Day for another year at $4.69. They have daily deals and other specials if you sign up for their e-mails. (03/01/2011)

By kizzybear121
Saving Money on Magazines
I've had good luck with getting mag. subscriptions off eBay. But of course, you need to be careful and stick with sellers who have 100% positive feedback. So there is a risk sometimes as with anything else. (03/02/2011)

Saving Money on Magazines
Best Deal Magazines is the most reliable discounter I have used. I only had one subscription problem and they solved it very well. I would highly recommend them. Their $4.69 subscriptions are legitimate. (03/02/2011)

Saving Money on Magazines
I agree that Best Deals Magazines are the best. Low prices, great service. For some reason, I have trouble receiving emails from Best Deals on my AOL email address.Therefore if you have another email address, I would suggest using it. After you sign up, they email discounts on the low everyday prices.17% off, etc. off most subscriptions. I've used this site for gift subscriptions for several years as well as for myself. (03/02/2011)

By Happy05
Saving Money on Magazines
I never buy from people who are saying they will make a donation to help a group like Special Olympics. The groups receive very little money, and you pay top top dollar to boot! When I got my magazine, I discovered I was getting a raw deal price wise. When I called the company saying I had found another deal for like half, the girl quickly said she could match the better offer. I had to wonder why that was not an option from the start.

Bottom line: buying magazines from groups, school kids, and others is always iffy. The young kids that get dropped off in your neighborhood every summer are bad news as well. Many times your check is magically altered, or you don't get the subscription period. Try your library, maybe go in with a neighbor to buy a magazine. Most magazines have a subscription card inside which usually is the best price. (03/03/2011)

By ELSABLUE
Saving Money on Magazines
My nieces and nephews used to sell them when they were in grade school. Maybe you could check with your local school district. (03/03/2011)

By Maryeileen
A good way to save money is to subscribe to magazines when they give you a good sales price. Some companies (Hearst Magazines) will give you a one year subscription for $5.00. I also buy magazines that my family or friends don't subscribe to, that way we can swap magazines when we are through reading them. You can get a lot of interesting ideas and good tips from them at very low cost. Happy reading!

By dwedenoja from New Creek, WV
Answers:
Saving Money on Magazines
My aunt and I like the same magaziness so I subscribe to 1 and get one free gift which I send to her and she does the same. That way we both get our 2 favorite mags. (04/13/2010)

By Glenn'sMom
Saving Money on Magazines
And yes, shopping around for the best deal on your subscription is highly recommended. My dad likes getting a certain weekly specialist newspaper. When his subscription ended he was sent a letter to resubscribe. I found him a better deal by going to the paper's website. I did this for my daughter's favorite Anime magazine as well. (04/13/2010)

By Suntydt
I have read many posts about what to do with the magazines one buys. There are good ideas, but I found one that I like to share that will save you money, resources and space.
Tips for finding cheap magazines. Post your ideas.
Related