I would like to know how to collect zinnia seeds from the flower heads?
Hardiness Zone: 4a
By tjc47 from MN
Most Recent Answer
October 8, 2009
It's simple. Just let a few flower heads dry on the vine, run your thumb through the center, and voila, hundreds of seeds. Place in an evelope and label. Plant in the spring after danger of frost.
By likekinds 115 516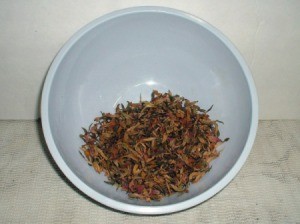 I grow lots of zinnias and I save lots of zinnia seeds. After drying the blooms, I separate the petals from the seed. I use a pair of scissors to cut the seed away from literally hundreds of petals. This is boring and very time consuming. Does anyone know of a better way to clean zinnia seeds, or maybe how it's done commercially?
Thanks.
By likekinds from NC
Most Recent Answer
September 19, 2014
I've tried crushing dried mixture and dropping through wind of a fan. The heavier seed should fall straight down and petals blow away. I am going to try washing dried mixture in a bleach solution to kill any fungus and screening. Maybe an old washing machine will work as I have large amount to do.
Question:
What is the best way to save Zinnia seeds? Hardiness Zone: 7b Becky from Hernando, MS
Answer:
Becky, To save zinnia seeds, wait until the color of the flower heads fade and deadhead them. When the flower head looks rather "dead" but hasn't completely withered and fallen off on its own, the seeds should be ready. As you remove the heads, they should pop off in your hand rather easily.
The seeds will range in size depending on the variety of zinnias you are growing, but most will be brownish in color, have a slightly furry texture, and will be somewhat flat and either rectangular in shape or shaped like tiny arrowheads. To identify the seeds, follow the petals down to their base. The seeds will be located in cones just behind the base of the petals.
After removing the heads from the stems, "cure" them on a tray for a few days in a dark, dry area before storing them in a paper bag and sealing them in an airtight container until planting. If you want offspring with the same genetic traits as the parent plants, it's best to grow and save the seed from heirloom varieties. On the other hand, saving seeds from hybrid zinnias will assure you a random mix of genes that may result in flowers with some very interesting characteristics. In either case, strive to save the seeds from only the hardiest flowers with the longest lasting blooms and the most vibrant colors.
Ellen