Tips for Saving Seeds
Solutions
Share on ThriftyFunThis guide contains the following solutions. Have something to add? Please share your solution!
Even though I'm frugal minded and sometimes pay as little as 10 cents for a 6 cell pack of flowers, many of my discounted purchases turn out to be quite nice. Sadly, there's no guarantee I'll be able to find those same flowers next year, even at regular price.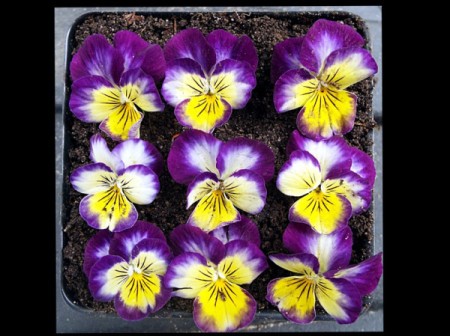 My solution is to save seed for as many of these 'keepers' as I can. When you grow as many flowers as I do, keeping track of all of them can be a chore. I tried writing a description of the flower to go with the saved seed. That didn't work, at all. A picture is the only way to go.
I'll give the pictured viola a name. This is my first saved viola seed this year, so it gets the name 'Viola #1'. On the seed packet, I'll write that name and the word 'pic' ('pic' will let me know there's a picture to accompany the seed). In my 'Saved Seed 2016' folder on my computer will be a picture with the name 'Viola #1', along with any notes I may have made.
There is a little time and work involved, but later I'll thank myself. Rather than thinking 'Now, which viola was this? Did I like it enough to plant it, again? Where did I have it growing? Would it look better here, or there?; one look at the picture and I'll have an answer for all those questions.
I recently posted a tip on the importance of testing seed. You can see it here: Test Seeds for Vitality. This is a good practice if you have older seed, or seed you, for any reason, have doubts about. This tip is sort of an expansion on that previous one.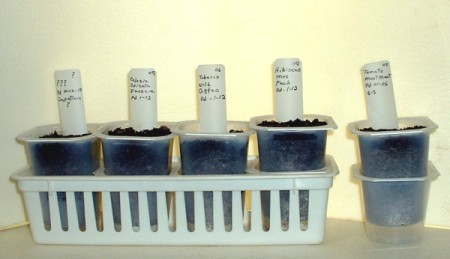 I purchased some small, plastic storage bins from Wal Mart. They came 3 to a pack. The pack sold for a dollar. I placed 4 regular size pudding cups in each bin.
One brand of pudding now comes in a larger cup, as well. I took these larger cups, cut small drainage holes in the bottom, filled them with soil and placed one in each of the regular size cups in the bin.
Next, I placed seed atop the soil in one of the cups and covered with recommended amount of soil. Then, using a label cut from old, vinyl, Venetian blinds, I make note of the year I harvested the seed, the name of the seed and the PD (plant date). I list the amount of seed planted (e.g. 10 s). I leave a bit of room to enter the days to germination. This label can be kept for future reference.
I continue preparing each cup. When the bin is full (4 cups), I place the bin on a heating pad (set on low), which is seated under fluorescent tubes. I can get about 8 bins on a small heating pad.
I've found this method I've come up with to be neat, clean, and to take up a minimum of space. (My seeds are tested on a kitchen counter top, underneath an upper cabinet).
If your seeds don't need to be tested, this method would still be ideal for starting a small number of seeds indoors just to get an early start on planting.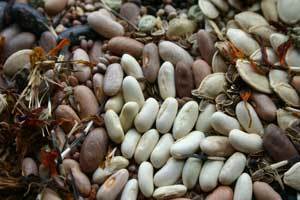 Collecting and saving your own seeds is easy and rewarding. It's a great way to save money, preserve and perpetuate scarce varieties and cultivate the best plants suited to your particular growing conditions.
Selecting Good Parent Plants
Selecting good seed parents is the cornerstone of improving and refining the plants in your garden. Your best plants are more likely to produce seeds that grow into plants with the characteristics you desire. Don't wait until fall to select good parent plants, keep in mind the qualities you want to pass along, and monitor your plant's performance throughout the growing season.
Select plants based their overall ability to produce, and make sure you save more than one plant to maintain a broad genetic base. Tie a string around the plants you've selected to remind yourself not to cut or harvest them before they set seed.
Collection & Extraction:
Flesh Encased Seeds (Tomatoes, Peppers, Melons, Squash, etc.)
Collection: The fruits containing these seeds should be ripe before harvesting-even a bit overripe. Don't let the fruits dry out, however, or a tough covering will form around the seeds that may compromise storage.
Extraction: Scrape away the seedy part of the fruit from the pulp. To control bacterial canker, ferment the seeds of tomatoes, cucumbers and melons in a jar with _ cup of water for 3 days. Good seeds will sink to the bottom.
Edible Seed Crops (Corn, Beans, Peas, etc.)
Collection: Collect seeds from edible seed crops when the seeds have thoroughly dried. Mature crops can be cut and stacked to finish drying before removing seeds.
Extraction: Seeds of beans and peas can easily be removed by hand
Seed Scattering Plants (Lettuce, Onions, Okra, Mustard and Many Flowers)
Collection: The seeds of these plants tend to ripen gradually. Plants may drop some seeds, while others are still ripening. Watch these plants daily and collect seeds by tying a small paper or plastic bag (with vents) over the seed head.
Extraction: Seeds from plants that are picked dry can be shaken through a screen to separate the chaff. Another method is to separate the chaff by floating them in water. "Dud" seeds will rise to the top and good seeds will sink to the bottom.
The Importance of Drying
It's important that seeds are thoroughly dry before storage to protect against spoilage and poor germination. Remove any remaining vegetable matter with water, and spread seeds out on a screen to dry in the sun. Allow 3-4 days for small seeds and 5-6 days for larger seeds. Dry them until you're absolutely sure they're ready for storage.
Don't dry seeds in an oven. Rapid drying at temperatures higher than 90F to 100F can cause seed hulls to shrink and crack. If drying them inside, keep them in a warm place or enclose them in a tight container with an equal amount of silica gel (available at craft stores or camera supply stores). Most silica gels turn color when they reach their maximum moisture capacity. They can be re-dried and used again. Once your seeds are dry, store them immediately so they don't reabsorb moisture from humidity.
Seed Storage
Cooler and dryer are better. Refrigerator or freezer storage is ideal providing seeds are kept in a vapor-proof container. Let them come up to room temperature before you remove them from their containers or condensation may form on the seeds.
The Viability Test
After storing your seeds over winter, give them this simple viability test before you plant in the spring:
Select 10-100 seeds at random from storage and spread them out evenly on a damp paper towel. Roll up the paper towel and put it into an airtight plastic bag. Store the bag somewhere warm for 5 days, checking periodically to insure that the towel stays moist. Most seeds will germinate after 5 days. The percentage of seeds that germinate will tell you how well they stored and how heavily you need to sow them to ensure a good crop. If your rate is below 55%, replace the seeds with purchased ones.
February 10, 2017
0

found this helpful
Some gardeners save seeds from year to year and for years at a time. Prior to planting season it is a good idea to do a bit of testing to check their viability. This is a guide about testing seeds for viability.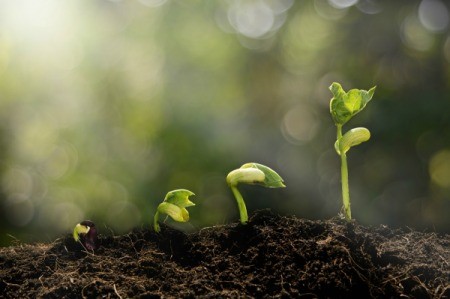 Questions
Ask a QuestionHere are the questions asked by community members. Read on to see the answers provided by the ThriftyFun community or ask a new question.
November 8, 2007
0

found this helpful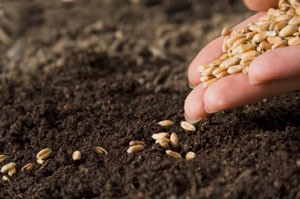 How long are seeds good for? Advice from the ThriftyFun community.
Different Seeds Last Longer
Different seeds have different lifespans. I am sure if you go on the Organic Gardening site and search for "Viability of Seeds" they will probably have the info you need.
By 2ndhandroz
Seeds Can Last a Long Time
You know, archaeologists unearthed some ancient magnolia seeds from a Japanese tomb some years ago, and on a whim, tried planting them. They sprouted and turned out to be a previously extinct form of magnolia. So in my opinion, seeds can stay viable for a long time, given that they're kept in a suitable environment for storage. Whether that means keeping them in the refrigerator or just on a dark shelf, I don't know. I'd guess it depends on the seeds. (I know some need to "winterize" before they'll germinate) I do know that I found an old packet of pumpkin seeds last year that was several years old, decided to toss them out in the back yard, and ended up with 10 amazing pumpkins! It can't hurt to try tossing them out into a bed just to see what happens, right? :)
By Beth - MA
Do A Viability Test
You can do a viability test. It is very easy, take a dampened paper towel and on this paper towel you need to place 10 seeds. Take the paper towel, fold it over and place in a Ziploc bag. Seal the bag and put it on top of the refrigerator, wait 3 or 4 days and then take down the bag and check. If none have sprouted, give it another 2 or 3 days and check again and see if anything has sprouted.
If 8 out of the 10 seeds sprouted, you have an 80% of viability. If 2 seeds out of the 10 sprouted you have 20% viability. This way you will know to increase the amount of seeds you want to plant.
Do not waste the seeds you have sprouted, you can always put them in pots and wait till they get to be a decent size and then plant or them in the garden.
By BABBIE
Keep Them Cool and Dry
Some seeds can be stored for a long time, 50 years even, but you have to keep them in a controlled temperature. At our University here in Saskatchewan at Saskatoon, they keep seeds in paper packets at 4C and 20% humidity. For long term storage, they keep them at -18C. They are keeping heritage varieties of grains and other seeds for a gene bank and for research. For your regular garden seeds, it would seem to me that you could pop them into your freezer, your fridge, or keep them in a cool dry place. I have successfully kept regular garden seeds for 3 or 4 years, if I have more than I need in any one year. I just keep mine in a box on a closet shelf in a cool room.
By Louel53
Post your ideas below.
Answers
By guest (Guest Post)
November 8, 2007
0

found this helpful
Some seeds last 5 years, some last 50 years, and some a shorter or longer amount of time. It depends on how well you care for the seeds, the environment you store them in, and the condition seeds are in at planting time. Seeds can be stored in a dry sealed container in the freezer or in a dry sealed darkened environment (like a sealed dry seed packet stored in a metal tin placed in a dark cabinet). The condition is that you do not want the seeds to get moisture, humidity, or exposure to sunlight. Do not ever take the whole seed packet outside in the garden if you plan on saving some of the seeds for a later planting date. Take out what you will plant for the garden, then store the other seeds in a safe environment immediately to protect until they will be used. [Seeds exposed to sunlight may not germinate well or at all if stored until a later planting date.] You can test the seeds for germination before planting by placing a few in a damp paper towel or a small pot with soil, then place it on your hot water heater or other warm environment, (due to energy efficient appliances your refrigerator top may not be warm enough - be sure you feel warmth first by placing your hand on top of the appliance.) Google for the book "Seed Savers Handbook", it is a very good source of information for planting by seed. I sow seeds often because a packet is much cheaper than a plant and you can get many different, more pest resistant and better varieties. You can also save seeds from your own plants and get many free plants. Do remember though that if you are saving seeds from your own plants - heirloom seeds & organic seeds do best. If you bought a plant or packet of seeds that say "hybrid", then save your seeds when that plant goes to seed, it will not be just like the plant you saved the seeds from. google "Hybrid plants/seeds" for more information if you like.
By guest (Guest Post)
November 13, 2007
0

found this helpful
If I remember correctly, seeds found in the pyramids sprouted sucessfully. So I'd say seeds can last indefinitely. I certainly wouldnt throw any away. The only way one can be sure they are good or not is to plant them.
November 18, 2007
0

found this helpful
I find the seed companies list a shorter life span than is actually the case. With old seed you won't get the high percentage success rate, but it is surprising that with really old packs you sometimes get a few seedlings to germinate. It can work out expensive though in terms of the cost of compost used on the chance that nothing will show. But having said that I have bought fresh seed packs and had zero seedlings show. I usually plant old seeds as it is all the more rewarding if you do manage to get something to grow.
Kindest Regards - Borasic Lint
February 16, 2013
0

found this helpful
I put many of my seeds in the freezer a couple weeks before I plant them, it fools them into over wintering. not all seeds work this way though.
Answer

this Question

...
June 16, 2004
0

found this helpful
I'm a seed saver of flowers but don't know how to get them from several plants . Petunias, stock, pansy and several others. Does any one know of a web site that shows pictures of what they look like.

Thanks,
Sharyl
Answers
By guest client (Guest Post)
June 17, 2004
0

found this helpful
Hi Sharyl
When dead heading the petunias put them in a basket with newspaper in the bottom. Leave in a dry place and check them once they are dried out you will see little tiny black seeds. Also if you throw the dead headed flowers on the ground near your petunias next year you will have petunias!
I love the smell of petunias & so does my cat
Liz acraftycat
By guest client (Guest Post)
June 18, 2004
0

found this helpful
To Diamondee. THANKS for Seed Site . It,s a great web site.Helped A LOT. Sharyl
By guest client (Guest Post)
June 18, 2004
0

found this helpful
TO LIZ. thanks For Petunia tip. When i need to deadhead i will use your method. THANKS SHARYL
Answer

this Question

...
June 1, 2004
0

found this helpful
Saving seeds from plants is a great way to save money in your garden. Feel free to post your tips about saving seeds below.
Answers
By guest (Guest Post)
January 5, 2005
0

found this helpful
I have a great morning glory vine? should I clear it away now that it is gone? Can I harvest the seeds/pods?
These are in a side garden where I have begun composting, and plan to have more vegetables this summer.
Thanks! Laura
By guest (Guest Post)
January 14, 2005
0

found this helpful
Morning glory seeds come from the flowers when they die off. Also the actual plant itself (in the UK) just dies. You get a seed head which you can take off towards the end of the season and then leave them to dry over the winter. When they form, the seeds are white and wet (I know this as I opened one up to see what it was like!); when dry they are brown and handlable. You should get 3 or 4 seeds from each head. I saved mine for the first time in September 04 and am waiting to plant them to see what results I get. Hope this is helpful.""
February 27, 2010
0

found this helpful
I am wondering why everyone says to clean seeds and let dry? cant I just plant them as is?
Answer

this Question

...
I just collected a few thousand seeds off of a dried up aster type flower in a pot from a nursery. Can I test the seeds now (Sep 29) so I know which ones to keep. Will it hurt to test them now if I thoroughly dry them again before storing the viable ones? Or do I have to wait till spring?
One last question. The plant was left in the sun without water for a couple of weeks. Could that effect the seeds ripening? I actually did throw a few hundred in a tall glass of cool water and they are all floating (even after stirring vigorously) except for about 20 of them. I really enjoy collecting seeds and have had fair success in the past. I want to make sure I use my time, money, space, and efforts on seeds that will grow as I don't have a lot of it to spare. Any advice or experience in regards to these questions is welcomed.

Answers
October 3, 2016
0

found this helpful
Yes, you can test the seeds, now. You cannot test seeds for viability and then save those same seed to be planted, later. It doesn't work that way. Also, you cannot know which seeds are viable until they have germinated. What you will know after testing the seed is the approximate percentage of viable seed in the untested batch.
Do your testing this way:
Clean and dry the seed in preparation for storing til Spring. Separate a small amount of seed for testing. Let's say you have 1000 seed and you separate 100 for testing. If you have 50 of those 100 seed to germinate, then you can expect 50% of the remaining 900 to germinate when planted next Spring (assuming the seed were properly stored during Winter).
The plant going without water for a period of time could affect seed maturation. If the seed were mature before the dry period, that period would not affect the seed.
Do not wet the seed you plan to keep til Spring. It will reduce the viability, greatly. Self sown seeds may go through many wettings and dryings during the Winter and still remain viable, but you cannot duplicate the natural conditions that make this so.
October 4, 2016
0

found this helpful
Thank you that answered all my questions.
Answer

this Question

...
I want to make sure that I am harvesting the cone flower seeds correctly. Do I wait till the blooms are dried out looking and gathering them in a bag for next spring?
By Lena74
Answer

this Question

...
Related Content