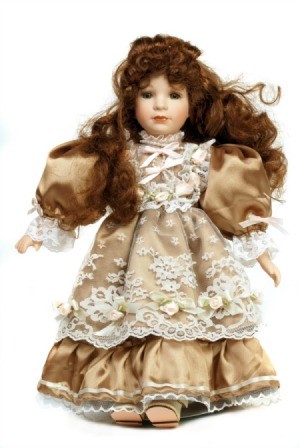 Perhaps you inherited a doll collection or are simply downsizing and decluttering, but now you are thinking of selling your dolls. This is a guide about selling a porcelain doll collection.
Ad
---
Questions
Here are questions related to Selling a Porcelain Doll Collection.
Due to hard times and difficulties, I need money to pay my bills. I am selling my porcelain dolls. They are in good shape. Can anyone suggest where I might be able to sell them? Thank you.
By Lavette
Ad
---
---
Best Answer

By redhatterb [1]09/25/2011
You could try ebay. You could also call antique and collectables dealers in your area. What you get for them will depend on age, whether or not you still have the orgional boxes, and certificates of authenticity.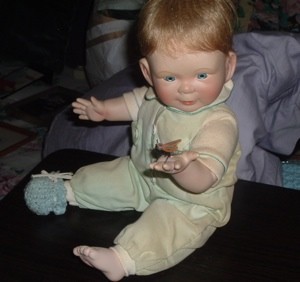 I have a variety of porcelain dolls, from babies to Shirley Temple and would like to know how I would go about selling them? They all have authenticity and numbers on them.
By Mary from Brookline, MA
Ad
---
---
Most Recent Answer

By Jillian [1]12/18/2010
Easy. Post them on eBay.
How can I sell my mom's collection of porcelain dolls?
Some are Ashton Drake and some are Danbury Mint.
Some have the receipt with them. She had about 85 dolls
By Melody from Dayton, PA
---
Most Recent Answer

By cybergrannie [30]04/04/2015
I hope your mother enjoyed her dolls during her lifetime. Unfortunately it is not easy to sell dolls of this type as most were mass produced and are easily found in large supply over the internet.

You can check out Google, eBay, Replacements and many other sites will appear on Google. Craigslist is good as you do not have to ship.

Many sellers have dolls listed for months (even years) before they sell. Dolls are difficult (and expensive) to ship as most are a larger size and need "special" boxes and packing.

You can check out sold listings on eBay to see what buyers are really paying for dolls of this type.

Also you may have a special doll in this collection that will sell quickly and for more money. Research is the only way to find an answer to your question.
Where do I find a buyer for my porcelain dolls?
By Byron
---
Most Recent Answer

By cybergrannie [30]02/28/2014
You will have to do your own research on eBay, Etsy, Google etc. Then you can decide if it would be better to just sell them at a yard sale, Craigslist or donate to a local charity.
How do I find a buyer for my mother's dolls? Some are old royal family dolls such as Diana and Charles wedding dolls. She also has some old presidents, and more.
By Pearl
---
Most Recent Answer

By Susan Morson [1]10/18/2011
Check e-bays "completed sales" for similar dolls. You'll learn what the doll sold for, how long it took to sell, and lots of other valuable info. There is also a doll museum in Brunswick, GA. You could google it and check with them. Sorry, I can't remember the name!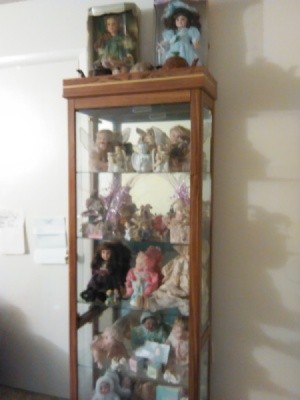 My grandmother passed years ago, and I inherited them. I have been thinking about giving them to my 3yr old daughter, but she won't have the same appreciation as others may. So how do I figure out their worth?
By Anthony M.
---
Most Recent Answer

By Dinah Ackerson [2]01/13/2015
Try this website: http://www.dollinfo.com/faqs.htm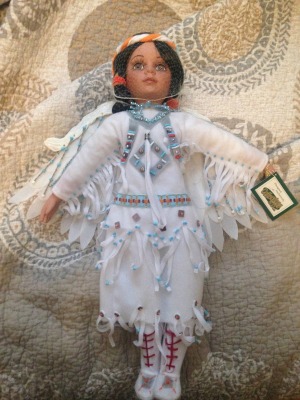 I have a Heritage Signature collection that consists of 11 dolls, 6 big ones and 5 mini ones. I got them all when I was a little girl and not sure what they are worth now and would possibly like to sell them.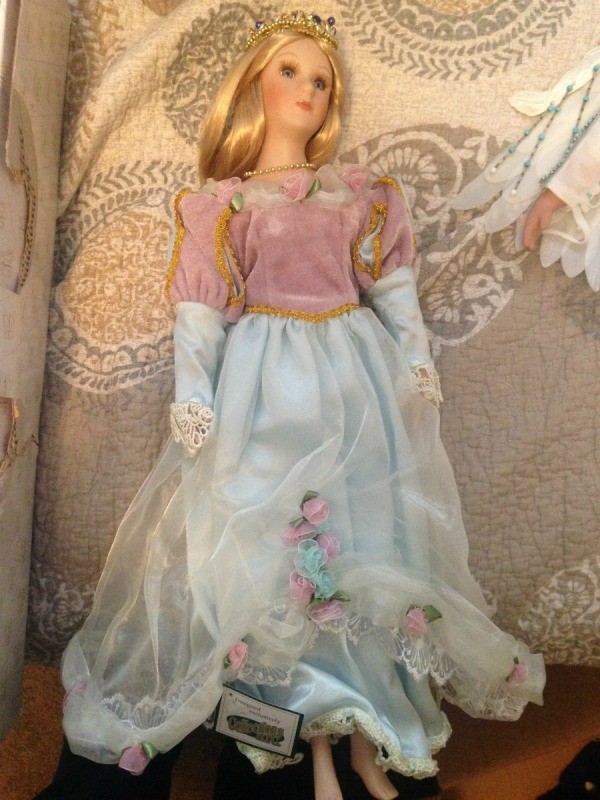 By Hailee
---
Most Recent Answer

By cybergrannie [30]12/07/2014
You can check out their individual "value" on Google doll sites or eBay. Dolls are usually difficult to sell and very rarely bring a very big price.
I have an extensive collection of porcelain dolls by Patricia Rose. All dolls came from Paradise Galleries. All of my dolls are from the glamor doll series. I also have her dancer doll collection and southern bell collection. Some are 36 inches tall and others are between 18 and 22 inches tall. All have original boxes and COA. Any idea where I can start to try to sell them? It seems there are few doll collectors these days. Thanks for any advice you care to share.
By Kathy W.
---
Most Recent Answer

By cybergrannie [30]04/24/2014
Maybe due to our present economy dolls do not sell very well. Even beautiful dolls are hard to sell. It is estimated (by doll "experts") that in our present economy dolls are difficult to sell at even 10 percent of their original value and many sell for less.

You can find some of these dolls on eBay, Etsy, Replacements but just start with Google and go from there. Remember that most people have to pay fees for selling and some dolls are listed for many months before an interested person comes along. Most never sell unless the price is very, very low. Remember also that shipping is a LOT of trouble and very expensive.

Maybe you could find a local shop that would let you place a few dolls in their store - for a percentage of the sale. This also has its downside as they will not be responsible for any damage done while in their store and some parents do not always have well behaved children.

Be sure to check out "sold" listings on eBay (down left side of eBay screen) for what some of these dolls sold for and how many sold in the last 30 days. I am afraid you will disappointed in the sales.

I hope you are one of the lucky ones and have some dolls that will sell for more.
I have an 1865 porcelain doll. Where can I sell it or be guided correctly?
By Kevin
---
Most Recent Answer

By cybergrannie [30]12/13/2013
Value of Dolls is one of the main questions on Thrifty site...

I am sure there is an occasional doll that someone will be familiar with but - generally you will have to do your own research.
eBay and Google will give you more information but there are other sites as well.

Remember - you have all the information on this doll and can do a much better job of getting information. Dolls are so plentiful now - even "rare" dolls so try not to be disappointed if the value is low.

Good luck with your search -and- Merry Christmas!
My wife has a huge collection of these dolls and she wants to sell a few of them, but we don't know what they are worth?
By Joseph
---
Most Recent Answer

By cybergrannie [30]10/17/2013
Check out eBay and Google
Where can I sell my porcelain doll, besides using Amazon and eBay?
By Melissa A.
---
Most Recent Answer

By marion [6]09/10/2013
Seek out good craft fairs. It will cost a little but if the dolls are expensive it might be worth it. it will also give you exposure for selling these dolls to the public.
My mom has 70 plus Ashton Drake dolls from Princess Diana to the queen of the Nile, all in mint condition. Most have never been taken from boxes, others only once are twice. They all have paperwork and boxes. I want to sell the whole collection. The dolls are exquisite pieces of work. How do I go about selling them?
By Arthur
---
Most Recent Answer

By cybergrannie [30]08/30/2013
Unfortunately, Aston Drake dolls are not all that valuable. Maybe a few would bring "good" money and selling them all at one time will bring even less.

You may receive an offer as low as 60.00 according to who you ask. Most people would only buy them to resell and they would know how difficult it is to sell them.

You need to research eBay for listings and sold listings to get an idea of how much they are worth. You could list them as a group on eBay and set a reserve just to see how much they would bring. Bear in mind that listing them anywhere (except Craigslist, newspaper, etc) you will need photos. Also, you may have to list them several times and if they sell, you will pay fees on the selling price (9-10%).

Shipping would be another thing altogether so you would have to do this for local pick-up only. That means someone in your area only. This may work if you live in a large city. I would try to find a local "store" that sells this type of merchandise and see what they would offer (but be prepared for a low amount!) but who knows - items are worth whatever someone will pay.

You may be lucky and find someone who would really like these dolls. Good luck and let us know how this works out for you.
We are having an estate sell and we have over 500 porcelain dolls - all are