Uses for Citrus Peels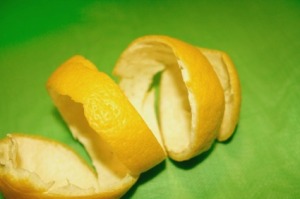 In addition to composting, citrus peels have a wide variety of uses around your home. This is a guide about
uses for citrus peels.
Solutions
Share on ThriftyFunThis guide contains the following solutions. Have something to add? Please share your solution!
I am moving from a house to an apartment. All is chaos. I just discovered I confused the laundry basket with the trash - only once. I found that the dirty clothes smelled great thanks to the dried out orange peel.
November 20, 2015
0

found this helpful
If each member of my family votes for me I should be a "shoe in"
Friends too.
Read More Comments
February 18, 2017
0

found this helpful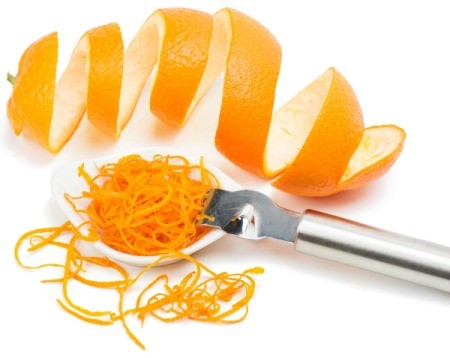 The zest from lemons and oranges is used in a number of recipes, but it can also be used in homemade cleaning products. This is a guide about uses for orange zest.
Read More...
June 2, 2006
2

found this helpful
When you use a lemon, don't throw away the peel. Put it in a baggy and toss it in the freezer. Then you will have it handy if you encounter a recipe that needs lemon zest.

Ideas for reusing Citrus Rinds. Post your ideas.
June 27, 2005
0

found this helpful
add either orange or lemon rind with pith to witch hazel for a nice face toner. or put in spray bottle store in fridge and spritz your face
Read More Comments
Whenever I peel a fragrant fruit such as an apple, lemon, orange, etc. I save the peelings to simmer on the stovetop. There are times when I cannot use them that day.
Read More...
Grate lemon peel, lime peel, and orange peel when you buy those fruits on sale or any time. Allow the peel to dry on waxed paper. When fully dry, store in glass jars and label. Saves money by using these peels for flavorings when cooking or baking.
Read More...
April 5, 2001
3

found this helpful
Make citrus oil to keep aphids, white flies, fire ants, and mosquitoes away! Soak the rinds of 2 orange peels in 1 gallon of water (closed) for about 10 days. Strain out the rinds/peels and store in mason jars until ready to use.
Read More...
If you have an open fire or a wood burning stove, throw orange and lemon peel in with the fuel and the room will be filled with a delicious smell.
Read More...
December 30, 2005
0

found this helpful
Freeze the peel from oranges or lemon and later you can use it to flavor tea, coffee or cider.
Read More...
Cauliflower will stay white if you add a small piece of lemon peel to the water while cooking
Read More...
Questions
Ask a QuestionHere are the questions asked by community members. Read on to see the answers provided by the ThriftyFun community or ask a new question.
June 22, 2012
0

found this helpful
Is it true that if you freeze a lemon whole you can grate it over your foods and get the best nutrition, as well, as anti cancer protection? Claims are the skin holds anti cancer protection similar to chemotherapy.
By Judie
June 23, 2012
0

found this helpful
I do freeze a whole lemon and I do grate the skin onto somethings.
June 23, 2012
0

found this helpful
Citrus peels of any type are high in antioxidents which scientists believe help contribute to protection against cancer but there's no guarantee it will stop cancer. Other things citrus peels contain help aid in lowering cholesteral and help contribute protection against diabetes. You do not have to freeze them in order to be able to grate them and you can freeze the gratings simply by placing them in zip lock bags with as much air removed as possible.
The fruit of citrus fruits must be specially prepared to freeze for the best results. Here's a link that will explain how (scroll down to Table 2 for instructions):
June 23, 2012
0

found this helpful
As far as lemon peels having anti-cancer properties, I don't know, but I was very excited to hear on t.v. a week or so ago about about turmeric or cumin having serious anti-cancer properties! From what I understand, it attacks the cancer cells on 5 different levels, from the beginning stage to the end stage and 3 stages in between. You can generally get turmeric from WalMart on the vitamin isle. It is also as effective as ibuprofen in relieving pain, but with no side effects! I hope this helps.
January 25, 2001
0

found this helpful
What are all the uses you can think of for orange and lemon peels?
January 28, 2001
0

found this helpful
I use orange peel in with my stored brown sugar. It keeps the sugar moist and easy to use. - Bea in WI
January 30, 2001
0

found this helpful
I use my lemon peels to boil in my tea kettle - bring to a boil and let it sit for an hour (or longer) to dissolve the crud that often builds up on the bottom. If I have let it go for awhile I sometimes have to do a little scrubbing (with the peel) but then I know my kettle is clean and ready for some serious tea-drinking!
And for orange peels, I throw them in a pan and add a couple inches of water, along with cinnamon and cloves thrown in. Bring to a boil and then let simmer - the smell is heavenly! - Cindy
By guest (Guest Post)
June 20, 2007
0

found this helpful
Cook lemon peels and tomatoes. Tomatoes will smell great!
Read More Answers
April 5, 2013
0

found this helpful
Can one blend a whole lemon, both juice and back together, to drink? Is the lemon oil edible (the oil from the peel)?
By Barth
January 9, 2015
0

found this helpful
I did it before, because in gypsy culture you use it as a laxative and it works. But if you drink the whole lemon you will be going for days.
Related Content