When Should Girls Start Shaving?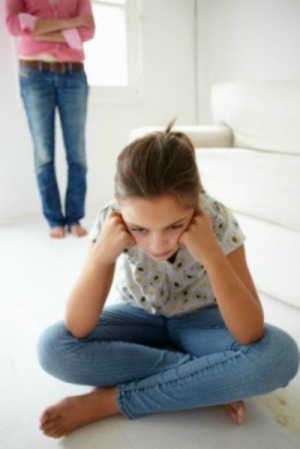 It is a common question that often begins to be heard in grade or middle school. This is a guide about
when should girls start shaving.
Questions
Ask a QuestionHere are the questions asked by community members. Read on to see the answers provided by the ThriftyFun community or ask a new question.
October 6, 2007
2

found this helpful
I am afraid to ask my mom to shave but i hate my legs I have tried to bring up the subject but I keep chickening out. Please help me.

Whitney
August 19, 2016
0

found this helpful
Best Answer
I decided to ask my mom early this morning... She said it hadn't even crossed her mind about me possibly shaving(even though I'm 12) she then said she would buy me a razor then teach me how..(though we've had the talk already) and I will have to shower then tomorrow morning I will begin shaving.. So don't worry at all it will feel great for her to know and to get it off your back
April 27, 2017
0

found this helpful
Just ask your mom when she is in a good mood. Approach her casually
May 6, 2017
0

found this helpful
Honestly I have the same problem I'm 12 and im going to be doing a dance that we have to wear tank tops in and I'm so scared to ask my mum if I can start shaving because I have armpit hair but the thing is I don't want to I don't care but I'm worried about what it will look like
Read More Answers
July 9, 2013
1

found this helpful
So I'm going on to grade 9 and I want to shave my legs. It is summer and all my friends are wearing their shorts and I'm afraid to wear my shorts around them so I wear them when my friends are not around. I really want to ask my mom if I can shave my legs, but I'm scared. I've asked her about it a couple of years ago and I think she said I can do it when I want. But I'm scared to ask her now. She isn't struck and I really don't think she would get mad at me, but I don't know, I don't know how to ask her or tell her I want to. Even me grandmother said, "you soon need to start shaving your legs'. I said, "I know", but that's all there was to it. I was thinking now I know my legs are bad.
So can someone please tell me how I can tell my mom. I'm afraid to come right out and say it so I don't know if there's a way I can ask/tell her without really saying it. And going to the store and looking at the razors and bringing it up isn't going to work. Because I would find it very awkward. Help me!
By K.D.M
June 12, 2016
0

found this helpful
Im in grade 6. I use hair removal cream and would definitely recommend it. It doesn't hurt and works better in my opinion. It seems like im a bit young but i wanted to start so...
Im sure your mum would be totally understanding so don't worry about it. Hope ive helped
October 30, 2016
0

found this helpful
I am so against this. Girls don't NEED to shave. That's the pressure society puts on us, but it doesn't have to be that way. Girls here sound like they don't have another option. Feeling embarrassed? Why should you feel embarrassed about your body's natural state? Why aren't boys treated the same way? Hair is hair no matter the body it is on. Shaving should be something you do for yourself and not because people expect you to.
October 30, 2016
0

found this helpful
That seems fair, but kids can be cruel. The "mean girls" can really make a kid's life miserable. It's one thing to say, "Be yourself, you don't have to do anything you don't want to," but you may be very much stronger emotionally, and that makes a difference.
Bullying can lead to depression, eating disorders and other problems, and leg shaving is actually a pretty simple thing.
I think young ladies should feel free to make a stand on principle when they're old enough to have a strong sense of self and realize their self-worth isn't bound up with others' opinions. But when you're young, there is nothing wrong with trying to fit in better. It's a natural stage of development.
Read More Answers
February 3, 2015
0

found this helpful
Right now it's winter so I really don't need to shave. I'm a diver, and no one really stares at my legs. When I have gym at school, I have to wear shorts. I see some people looking at my legs when I'm sitting on the floor. I really want to shave. My parents are fine with it. I'm afraid that once I start shaving, I will be committed for life because of the stubble. Once I shave, the fine point of the hair will be gone, and it will look thicker and darker since the razor is cutting the hair into a blunt edge. So, if I shave does that mean that I'm going to have to shave forever? Or would I be better off not shaving? I already bought a razor and shaving cream.
By W.W.
February 8, 2015
0

found this helpful
Best Answer
I am 61 years old, and I have shaved my legs for years. Should I quit for awhile, the hair grows back, pretty much the same as it did before. Shaving will not change your hair. Think about men's beards. Do they change when they shave them and then let them grow, and then shave them again? No, of course not.
Once you have shaved your legs, if you run the razor over your legs daily, you will never have stubble. I do this, and it takes about a minute to keep this up, daily, after I shower. I do not use a shaving cream to do this.
February 5, 2015
0

found this helpful
I'm 21 years old and started shaving around middle school. I regret it. You will no longer have fine hair, but rough stubble you will have to keep up with and it grows very quickly. Shaving may seem like the cool thing to do now, but it isn't worth it in the long run. Try bleaching instead, they're natural bleachers out there like lemon juice for example. And keep your legs in shape, moisturized, and the hair brushed downward if you're going for a neater look.
July 23, 2016
0

found this helpful
I'm scared too I don't know what do do I have major black hair on my legs and armpit and I shave behind her back and want to tell her and whenever I try to I chicken out too
April 1, 2015
0

found this helpful
I am going to be 15 this May. My legs are so hairy that I feel so embarassed when I wear shorts and all. I really want to shave. But the problem that arises is that my mother doesn't shave. Last time when she got shaved was near her marriage. From then on my mother, who has so little hair that they don't even appear, has not shaved. So a few years ago she became a nun and she literally doesn't shave. What should I do? I also don't want that my mom should know about it. I am too shy to ask for a razor and all that stuff from a shopkeeper.
By Ishu
April 2, 2015
0

found this helpful
If your mother truly is a nun, then she must have a very compassionate heart,...and so she should understand when you calmly explain to her that it embarrasses you a great deal to spend time with your friends in public walking around with hairy legs. No compassionate mother would want their child to walk around constantly feeling embarrassed - just my opinion!
April 3, 2015
0

found this helpful
I am curious as to why you would have to ask a shopkeeper? Not sure where you live but perhaps you could get a friend with a more permissive mother to buy them for you.
April 8, 2015
0

found this helpful
After some more thought about your post, it occurs to me that you may be from a different culture than what I'm used to here in North America? If so I think I understand your dilemma a little better, and perhaps it would be better if you asked one of your friend's mothers to help you, as a previous poster suggested.
Read More Answers
June 21, 2013
0

found this helpful
So last year when I was 12, I realized how hairy my legs were. So I asked my mom to shave, but she said "no, I didn't start shaving till I was 27". That's an obvious sign that she doesn't want me to shave, but I really need to and I was gonna ask today, but what if she says no? My mom is a really easy going person, but I don't understand why she won't let me shave. I'm going into 8th grade and ever girl already shaves. Whenever I try talk about it I just don't say anything. I would really like to show off my legs, but I'm too embarrassed. Pleas help!
By Ariel.13
June 23, 2013
0

found this helpful
I'm old enough to be a bit older than your mom, and I _still_ remember when I was your age, having the same problem. It was really embarrassing, because I wasn't trying to look sexy or provocative, I just didn't want the nickname of Sasquach among the kids at school!
I must have been 14 before I was actually allowed to do it. I think I tried hair removers like Nair and Neet on my own first, but they didn't work well, although they did at least thin it up a bit. And there was still enough hair left to keep me from getting into trouble... :)
Your mom isn't trying to be mean. She just doesn't want to think of her child becoming an adult. And maybe subconsciously she knows that your not shaving your legs will keep you dressing a bit more demurely than you might otherwise.
My recommendation as an adult is to be open and honest with her. Don't just tell her "everyone else is doing it," as this is a statement that immediately rubs parents the wrong way and makes them worry about raising lemmings. Tell her that you are very embarrassed about the amount of hair on your legs and that it is making you uncomfortable with your body and that you feel it is time that you were able to do something about it. Remind her that it has been a year since you brought it up in the past.
On the other hand, my recommendation as someone who went through the same thing is that razors are pretty cheap. It isn't that much different than wearing a bra or using deodorant. It is considered a personal hygiene issue by our peers, and at some point the vast majority of us do it, whether our parents make it easy for us, or not.
PS- Shaving your legs does not cause your hair to grow in faster or thicker. That is just a myth. It just feels a little spiky for a while when it is growing back out.
Good luck!
June 23, 2013
0

found this helpful
minkuti...you took the words right out of my mouth! I just want to add that Ariel13 I think it's great that you care about what your Mom thinks, that goes a long way to help the communication up between you two! Good luck :)
June 2, 2016
0

found this helpful
The next time you go to the store with her, casually pick up some razors and put them in the cart.
Read More Answers
April 6, 2015
0

found this helpful
I'm 13 and have really hairy legs. I don't know how to ask my dad to shave because I fell like I would feel more comfortable asking my mom, but I only see her once every 3-4 months. What should I do?
By Destiny
April 8, 2015
0

found this helpful
Contact your mom for permission. Or just ask your dad. It's not like you are asking for permission to date or live on your own. It's a biological "right of passage" for all girls for their legs/underarms and for boys and their faces. Good luck.
April 8, 2015
0

found this helpful
Sometimes the hardest part is beginning the conversation. How about... starting off by saying something like "Dad, I feel like I have more hair on my legs than you do. When can I start shaving my legs?" Just think about it. Best wishes.
April 8, 2015
0

found this helpful
Just ask him, and let him know how it makes you feel to have so much hair on your legs. Also don't be afraid to ask for shaving tips, to prevent you from having any issues like scrapes or razor burn. Plus, he will feel honored you asked for advice. Good luck!
I'm Jessie, I'm 14 years old and a 3rd year high school student. I'm going to have a prom and I don't know what to do. What if our theme is a cocktail dress? Should I wear stockings because I am so embarrassed about how I look.
I have hairy legs, but I notice my mom has smooth and soft skin and I'm opposite of it. The other day I saw a razor in our bathroom and I felt like I should use it to shave my legs. Then when I started to shave a little part of my skin I remembered that I should ask my mom if I could shave my legs. So I started to ask her if I could shave my legs. She just said "No. Many girls have hairy legs. The hair on your legs will become more and more thick and darker if you do. Trust me. You're too young for thinking that and your are so insecure, just study hard!"
I started to run in my room and started to cry. She doesn't know what I am feeling. When I wear shorts I fake feeling comfortable because every time I wear shorts everybody's looking at my legs and I can see how their faces react. They are like saying, "eew". So can somebody help me? Sorry for my grammar I'm not good at it, but I tried hard.
By Harlett A.
June 14, 2013
0

found this helpful
This is a tough one. Your mom said "no", and she is the boss. Have you tried telling your mom how you feel? I remember how it was to be a teenager. Other children can be very cruel to others even about something as small as hairy legs. I too have very hairy legs, so I know how you feel. Some other suggestions are to bleach your leg hair, have them waxed, or use an epilator. You can see if your mother would be okay with any of those. I like waxing or using an epilator. Every time I use them, less hair grows back than I had before. It is time consuming, but it is worth it for less hassle and worry about your legs.
Make sure you wax or epilate several days before your event in case it takes your skin that long to recover. I also use castor oil on my skin after waxing or epilating. It is a natural pain killer and helps your skin heal. It is very soothing and has healing properties. It also helps get the sticky wax residue off your skin.
Bleaching works if your hair is not that thick, but if it is thick, you will still be able to see it. I hope this helps you, and I hope you are able to be honest with your mom about how you feel. I know your mom would not want you to be in distress over this. Also, consider the possibility that she is right. Are you making a big deal out of a little hair or being too sensitive about your looks? Ask yourself honestly. Good luck!
I forgot to mention. Your grammar is pretty good. It is a lot better than many have at your age (and older).
June 14, 2013
1

found this helpful
Can you talk to a female teacher or school counselor to have a quiet word with your mother? or perhaps a relative? I had the same problem when I was your age, having hairy legs showing is very embarrassing and I feel for you. In the end, my aunt spoke to my mother and persuaded her to let me shave my legs.
June 14, 2013
1

found this helpful
Hi - sounds like you have some good advice. Does your Mom read this column? If not, maybe you could show this to her and let her see how and what everyone has advised you. Might help (and might not!).
Read More Answers
July 12, 2011
0

found this helpful
At what age should girls start shaving their legs?
By precious from Chicago, IL
July 13, 2011
0

found this helpful
When she wants to. Just make sure she knows how to do it without cutting herself. If she is not really ready but just curious, she will not bother to do it regularly and will eventually let it grow out. (it will not come in thicker, if it did we all would have legs like an ape) Show her how and give her a package of razors and some shaving soap. If she doesn't want to shave but you want her to, forget it.
July 14, 2011
0

found this helpful
Lilac's answer of "when she wants to" is a terrible answer! My twin granddaughters wanted to at 5 years old! I used a 2 sided rule with my daugher and granddaughters. One was if their leg hair started coming in dark (they are all fair skinned) and not before age 12. If at age 12 it was still coming in light, then they waited till 13.
And when they did start, I bought them all the paraphenalia, one set for each with the twins, and sat in the bathroom with them and explained step by step how to do it and watched them carefully the first few times they did it. After that they pretty much had the idea and could do it by themselves, but I never allowed them to shave unless I was home with them, even if in another room, until they had been doing it by themselves for at least 6 months. This was just in case of a severe cut or something.
By me doing it this way they were grateful to be allowed to do it at all, and glad also that I was being extra careful with them until they really had it down pat.
July 15, 2011
0

found this helpful
I believe a girl should be allowed to shave her legs when the hair becomes very visible, either because of the amount or the darkness and she is aware & bothered by it. And I don't think you can use the rule of 12 or 13 (my mom's rule) anymore either. Too many girls are going through puberty at an earlier & earlier age anymore and that means more & darker leg hair. If it doesn't bother them, fine, but if it does, do something about it, the cruel teasing of classmates can do real & permanent damage to self esteem.
My daughter's leg hair became dark & visible around 4th grade (age 9). I talked to her about it & she seemed comfortable with it the way it was. I told her that when she felt like she was ready, to tell me & we would do something about it. She was in 5th grade (age 10), when she decided she was tired of the teasing when she wore a dress or shorts, so I took her out & bought her a safety razor & taught her to use it.
My daughter had friends who's mom's wouldn't let them shave until 12,13 or even 14, despite long & dark leg hair & the constant torment from their peers, just because that had been the rule enforced when the mom was a kid!
Read More Answers
June 1, 2006
1

found this helpful
What is the average age for a girl to start shaving?

Kittyclaw from Hendersonville, TN
April 23, 2010
0

found this helpful
I don't know what the "average" age is, but my daughter is 9 and just came to me and asked. First I asked her if she was talking about her underarms, her legs or both. She told me just her underarms. I had actually been wondering when she was going to ask. She's been an early bloomer, started getting underarm hair when she was 7 and pubic hair last year when she was 8.
October 11, 2010
0

found this helpful
My little sister is nine and she started shaving her legs last week. It seems young to me (I'm 27, I don't remember when I started. 13, maybe?) but the hair was rubbing on her sheets and clothes and bothering her. She seems to have a lot of hair. She's pretty fuzzy. I hate to say it, but even on a very young girl, the amount of hair she had looked a little strange. I think when it starts to look odd that they have the amount of hair that they have is when they should start shaving, especially if they are aware of how it looks. If they start asking about it because they're just curious and a little excited about the prospect of growing up, that's one thing. I think I started "asking" when I was 7 or 8, too. But when they start to worry about it and they really ask to start shaving, give them that confidence boost and let them. There's no reason to let a girl go around being self-concious because of a little thing like leg hair. It's hard enough at that age. There's nothing wrong with shaving; it doesn't even really mean that they're "growing up" on you. All shaving means is good grooming.
April 13, 2011
0

found this helpful
Great comments ... I've hesitated to bring the subject up with my nearly 12 year old, because she seems oblivious. After reading all these comments, I think I'll mention it to her, give her options (ie. shaving or not!) and leave it with her to decide. I know my husband would like her to wait until she's 25, but I think she needs options a little sooner than that! :)
August 4, 2013
0

found this helpful
My mom has talked to me about growing up, but I am embarrassed and I need something to make her notice, but it never comes out of my mouth! My leg hair is getting darker and more noticeable! Please help me.
By Adriana Marie
August 6, 2013
0

found this helpful
I was between 10-11 years old when I started shaving because I had thick, dark hair and was very self conscious. Now my daughter is almost 12 and is asking to. I am going to try depillatory cream or waxing so the hair might not get thicker. This will also eliminate the chances of razor burn or cutting herself. I think it is better for moms to bring up quietly before others point it out and tease or they try on their own and share razors and risk injuries/diseases.
August 6, 2013
0

found this helpful
You mom sounds pretty cool since she's already talked to you about growing up. Just ask her privately if it would be ok if you started shaving your legs. She's probably waiting for you to ask. ;)
May 15, 2014
0

found this helpful
Well, my mom and I both speak Spanish, and my first language was English, so I felt more comfortable asking her in Spanish, so I could impress her with my Spanish skills as well as telling her what needed to be done. Afeitar means shave in Spanish. Write it down on a piece of paper and ask her to look up the definition tell her it is Spanish. Also come up with a few good reasons why you think so and a reliable resource.
June 12, 2005
0

found this helpful
What age do you think is appropriate for little girls to shave their legs? My mom wanted me to wait until I was about 14 or 15 to shave, that was pretty embarrassing, but I was a compliant child.
Read More...
Related Content