When Should Girls Start Shaving?
It is a common question that often begins to be heard in grade or middle school. This is a guide about when should girls start shaving.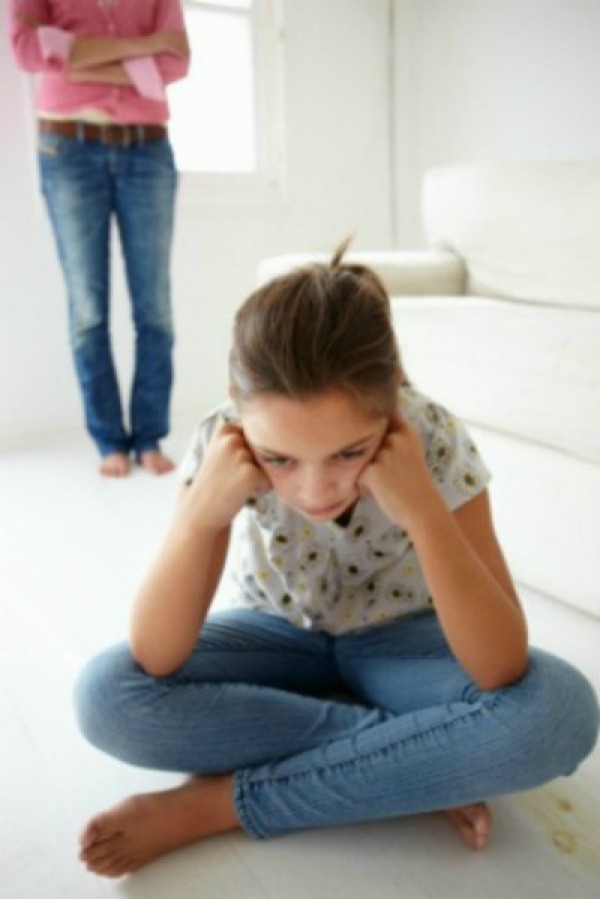 Filter

: All Articles
Sort

: Relevance
I am afraid to ask my mom to shave but i hate my legs I have tried to bring up the subject but I keep chickening out. Please help me.

Whitney
October 11, 2010
1

found this helpful
I guess this is really a response to all the people sympathetically discouraging young girls to want to start shaving now, when later in life shaving will become a hassle and a chore.
I have to point out that it's not true that you have to "keep shaving" for the rest of your life. I remember being, I don't know, 11, and begging my mom to let me shave. She let me, and since I both wanted and probably needed to shave, (fluffy clouds and ponies) everything was happy and wonderful and great. At least that's how I remember it. Now I'm 27 and I hate shaving. So I don't. Let it grow. It will turn soft again. You only really have to shave in your life when A) you're doing it for you, or B) you're doing it for someone else. If a little girl, or anyone, would benefit from the self esteem booster of feeling pretty and having hairless legs, that's certainly a good reason to want to shave. If when you get a little older and you find you don't want or need your legs to be hairless for whatever reason, then that's fine too, in my book.
BUT! I also have to point out to any girls out there who haven't started shaving yet who are concerned that people might notice that their legs are hairy, I really and truly doubt that anyone even notices. I remember worrying about people noticing my leg hair at that age, and I remember wondering if people thought me having hairy legs meant I was somehow childish, but I don't remember ever noticing anybody else's leg hair. I don't ever remember thinking badly of any of the other girls for having leg hair, if they did. So, don't do it for them, because they're not really looking at you. They're busy worrying about what you think of them. Actually, a lot of things in life are that way, and they'll pretty much stay that way even when you're an adult. If you want to do it, please only want to do it for yourself. Sorry if that sounds hokey, but I wish someone had told me that when I was that age.
April 9, 2013
0

found this helpful
Next time you are in a store that sells razors with your mom, casually pick some up and ask your mom if you can start shaving.
Read More Answers...
Right now it's winter so I really don't need to shave. I'm a diver, and no one really stares at my legs. When I have gym at school, I have to wear shorts. I see some people looking at my legs when I'm sitting on the floor. I really want to shave. My parents are fine with it. I'm afraid that once I start shaving, I will be committed for life because of the stubble. Once I shave, the fine point of the hair will be gone, and it will look thicker and darker since the razor is cutting the hair into a blunt edge. So, if I shave does that mean that I'm going to have to shave forever? Or would I be better off not shaving? I already bought a razor and shaving cream.
By W.W.
February 8, 2015
0

found this helpful
Best Answer
I am 61 years old, and I have shaved my legs for years. Should I quit for awhile, the hair grows back, pretty much the same as it did before. Shaving will not change your hair. Think about men's beards. Do they change when they shave them and then let them grow, and then shave them again? No, of course not.
Once you have shaved your legs, if you run the razor over your legs daily, you will never have stubble. I do this, and it takes about a minute to keep this up, daily, after I shower. I do not use a shaving cream to do this.
February 5, 2015
0

found this helpful
I'm 21 years old and started shaving around middle school. I regret it. You will no longer have fine hair, but rough stubble you will have to keep up with and it grows very quickly. Shaving may seem like the cool thing to do now, but it isn't worth it in the long run. Try bleaching instead, they're natural bleachers out there like lemon juice for example. And keep your legs in shape, moisturized, and the hair brushed downward if you're going for a neater look.
So I'm going on to grade 9 and I want to shave my legs. It is summer and all my friends are wearing their shorts and I'm afraid to wear my shorts around them so I wear them when my friends are not around. I really want to ask my mom if I can shave my legs, but I'm scared. I've asked her about it a couple of years ago and I think she said I can do it when I want. But I'm scared to ask her now. She isn't struck and I really don't think she would get mad at me, but I don't know, I don't know how to ask her or tell her I want to. Even me grandmother said, "you soon need to start shaving your legs'. I said, "I know", but that's all there was to it. I was thinking now I know my legs are bad.
So can someone please tell me how I can tell my mom. I'm afraid to come right out and say it so I don't know if there's a way I can ask/tell her without really saying it. And going to the store and looking at the razors and bringing it up isn't going to work. Because I would find it very awkward. Help me!
By K.D.M
June 2, 2016
0

found this helpful
Okay, I started shaving in fourth grade. I
All I said was, " Mom, I'm embarrassed." M:"Why?" Me" Cuz my !egs are hairy. Everybody stares at me. Can I shave? "
By K.f.
June 12, 2016
0

found this helpful
Im in grade 6. I use hair removal cream and would definitely recommend it. It doesn't hurt and works better in my opinion. It seems like im a bit young but i wanted to start so...
Im sure your mum would be totally understanding so don't worry about it. Hope ive helped
Read More Answers...
Every girl at my school shaves their legs and I'm not allowed to! I've asked my mom, tried to make a deal, even asked my dad! I have alot of hair on my legs! Is there a way to keep the hair from growing on my legs or to get rid of the hair without shaving or waxing?

Thanks,
Ana
August 16, 2013
0

found this helpful
Ok so you maybe over this but what you can do is:
1) wash and scrub your legs hard enough to soften leg hair
2) put conditioner on your legs for about 5 minutes to soften
3) rinse it off and scrub again some should come off not all
4) if you have any kind off hair removal cream use it
5) if not repeat 1-3 again and every time your hair darts to grow back
Hope it helps :) It works for me.
November 15, 2015
0

found this helpful
Oh my gosh im 14 and i have exactly the same problem and i see boys and girls always looking at the hair on my legs! My mom objects to creams, shaving, waxing, and just about everything else ive suggested!! Can somebody gelp me out with something she wont say no to?!?!
Read More Answers...
I am going to be 15 this May. My legs are so hairy that I feel so embarassed when I wear shorts and all. I really want to shave. But the problem that arises is that my mother doesn't shave. Last time when she got shaved was near her marriage. From then on my mother, who has so little hair that they don't even appear, has not shaved. So a few years ago she became a nun and she literally doesn't shave. What should I do? I also don't want that my mom should know about it. I am too shy to ask for a razor and all that stuff from a shopkeeper.
By Ishu
April 3, 2015
0

found this helpful
I am curious as to why you would have to ask a shopkeeper? Not sure where you live but perhaps you could get a friend with a more permissive mother to buy them for you.
April 8, 2015
0

found this helpful
After some more thought about your post, it occurs to me that you may be from a different culture than what I'm used to here in North America? If so I think I understand your dilemma a little better, and perhaps it would be better if you asked one of your friend's mothers to help you, as a previous poster suggested.
Read More Answers...
I'm 13 and have really hairy legs. I don't know how to ask my dad to shave because I fell like I would feel more comfortable asking my mom, but I only see her once every 3-4 months. What should I do?
By Destiny
April 8, 2015
0

found this helpful
Sometimes the hardest part is beginning the conversation. How about... starting off by saying something like "Dad, I feel like I have more hair on my legs than you do. When can I start shaving my legs?" Just think about it. Best wishes.
April 8, 2015
0

found this helpful
Just ask him, and let him know how it makes you feel to have so much hair on your legs. Also don't be afraid to ask for shaving tips, to prevent you from having any issues like scrapes or razor burn. Plus, he will feel honored you asked for advice. Good luck!
Read More Answers...
So last year when I was 12, I realized how hairy my legs were. So I asked my mom to shave, but she said "no, I didn't start shaving till I was 27". That's an obvious sign that she doesn't want me to shave, but I really need to and I was gonna ask today, but what if she says no? My mom is a really easy going person, but I don't understand why she won't let me shave. I'm going into 8th grade and ever girl already shaves. Whenever I try talk about it I just don't say anything. I would really like to show off my legs, but I'm too embarrassed. Pleas help!
By Ariel.13
June 23, 2013
0

found this helpful
minkuti...you took the words right out of my mouth! I just want to add that Ariel13 I think it's great that you care about what your Mom thinks, that goes a long way to help the communication up between you two! Good luck :)
June 2, 2016
0

found this helpful
The next time you go to the store with her, casually pick up some razors and put them in the cart.
Read More Answers...
I'm Jessie, I'm 14 years old and a 3rd year high school student. I'm going to have a prom and I don't know what to do. What if our theme is a cocktail dress? Should I wear stockings because I am so embarrassed about how I look.
I have hairy legs, but I notice my mom has smooth and soft skin and I'm opposite of it. The other day I saw a razor in our bathroom and I felt like I should use it to shave my legs. Then when I started to shave a little part of my skin I remembered that I should ask my mom if I could shave my legs. So I started to ask her if I could shave my legs. She just said "No. Many girls have hairy legs. The hair on your legs will become more and more thick and darker if you do. Trust me. You're too young for thinking that and your are so insecure, just study hard!"
I started to run in my room and started to cry. She doesn't know what I am feeling. When I wear shorts I fake feeling comfortable because every time I wear shorts everybody's looking at my legs and I can see how their faces react. They are like saying, "eew". So can somebody help me? Sorry for my grammar I'm not good at it, but I tried hard.
By Harlett A.
June 14, 2013
0

found this helpful
Hi - sounds like you have some good advice. Does your Mom read this column? If not, maybe you could show this to her and let her see how and what everyone has advised you. Might help (and might not!).
June 14, 2013
0

found this helpful
I do urge you to get an aunt or another adult female friend or relative to speak to your mom. Or perhaps, if your dad is approachable, he might intercede on your behalf.
First, be assured that most people are NOT looking at your legs to see if they are shaved or not. And anyone who would comment on or tease you about it is NOT your friend. However, that being said, there is absolutely no reason not to shave your legs if you think that they need shaving and you would prefer to have them look hairless. Shaving is by far the least invasive method of hair removal. I used to use my father's electric shaver and there is no risk of cutting yourself with an electric shaver. (I think it was a couple of years before he realized I was doing so!!! ha ha) Shaving will not make your hair grow back thicker or darker or anything like that. Sometimes it appears that it grows in darker if you have been wearing shorts and the sun has bleached the hair. Of course, when it grows back, it will not be sunbleached.
If there is no way to convince your mom about this at this time, by all means, wear panty hose to the prom. Sometimes girls wear fancy colors of hose to match their dresses. I don't know if that is style at this time, but the gals in a dress shop would be able to advise you of the latest trends.
Read More Answers...
At what age should girls start shaving their legs?
By precious from Chicago, IL
July 15, 2011
0

found this helpful
I believe a girl should be allowed to shave her legs when the hair becomes very visible, either because of the amount or the darkness and she is aware & bothered by it. And I don't think you can use the rule of 12 or 13 (my mom's rule) anymore either. Too many girls are going through puberty at an earlier & earlier age anymore and that means more & darker leg hair. If it doesn't bother them, fine, but if it does, do something about it, the cruel teasing of classmates can do real & permanent damage to self esteem.
My daughter's leg hair became dark & visible around 4th grade (age 9). I talked to her about it & she seemed comfortable with it the way it was. I told her that when she felt like she was ready, to tell me & we would do something about it. She was in 5th grade (age 10), when she decided she was tired of the teasing when she wore a dress or shorts, so I took her out & bought her a safety razor & taught her to use it.
My daughter had friends who's mom's wouldn't let them shave until 12,13 or even 14, despite long & dark leg hair & the constant torment from their peers, just because that had been the rule enforced when the mom was a kid!
July 18, 2011
0

found this helpful
When I started shaving my legs at age 12, no one was there to teach me. (My mother didn't have hair on her legs, but I had lots!) So, being ignorant I ended up with bright red lines that burned because I pressed too hard on the razor. The red marks didn't appear for a couple of hours, so I didn't realize it was happening. The most important thing to do is warn your teen not to apply too much pressure. Instead of buying a special product to use as shaving cream, hair conditioner or hand cream works great, and there is no rinsing; just towel dry after shaving.
Read More Answers...
What is the average age for a girl to start shaving?
What age do you think is appropriate for little girls to shave their legs? My mom wanted me to wait until I was about 14 or 15 to shave, that was pretty embarrassing, but I was a compliant child.
© 1997-2016 by Cumuli, Inc. All Rights Reserved. Published by
ThriftyFun
.
Page
generated on July 22, 2016 at 3:05:04 PM on 10.0.2.72 in 990 msecs. Use of this web site constitutes acceptance of ThriftyFun's
Disclaimer
and
Privacy Policy
. If you have any problems or suggestions feel free to
Contact Us
.