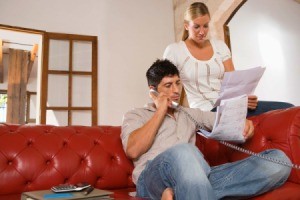 Financial circumstances can result in your inability to keep up with your utility bills. This is a guide about where to find utility bill assistance.
Ad
---
Solutions: Where to Find Utility Bill Assistance
Read and rate the best solutions below by giving them a "thumbs up".
I assume this is a standard assistance line for everyone in the US, but I've used the 211 line several times to locate services or assistance. They have the hook up on nearly everything. Just dial 211 and they can direct you to what ever assistance you need in your community.
Give a "thumbs up" to the solution that worked the best! Do you have a better solution? Click here to share it!
Questions
Here are questions related to Where to Find Utility Bill Assistance.
I have had to use utility money to buy food for my family. My electric service will be shut off by Friday, May 13th if I don't pay it. I need emergency help.
Thanks.
By Tiffany
AnswerWas this interesting? Yes No
Ad
---
---
Most Recent Answer
By Spacecase 11 79 02/19/20140 people found this helpful
First I understand your predicament and empathize with you. My husband of thirty five years had just passed away and I found myself penniless, and disabled. He had taken care of every and all finances imaginable throughout those years but come to find out after his death, he was flat broke , and did not have a penny to his name.

I found myself eating 1 potato a day with water, or 1 package of Ramen Noodle soup a day with water (I refuse to eat those things anymore). I have had my water turned off the day before Christmas, and it stayed off for 1 week. My electric has been shut off, I have been threatened with disconnection of my gas, and the city was in the process of attaching a lien against my house for non payment of trash pick up. Those all are only the simple things that have happened to me and the house I have lived in for forty years. They get worse, much worse.

First, you can call The Utility Commissioner's Office and they can help you come to a solution with your power company about your electric bill. They usually can on the first phone call. You can also call any Social Security Office or Government Office and get a phone number to an organization who can help. Another place to call is your local Community Action Partnership Office and they can help. The Community Action Partnership Office is the place most recommended to call for help.

Isn't it funny how many recommendations you get to go and apply for the food stamp program? People seem to think that will magically take care of the problems. Yeah, it really helped me alot. I receive $10 a month. That is it! No other help or income but I do receive Widows Benefits. Those barely pay the mortgage and I guess it's back to (gag) 1 potato a day for me.

I sure hope your situation improves for you, mine seems to worsen as the months go by and just in case you wonder if I got help with any of those places I recommended....the answer is no, they wouldn't help me at all.
---
Where can I get help with food and utilities in my area, Alpharetta, GA?
By Esther from GA
AnswerWas this interesting? Yes No
Ad
---
---
Most Recent Answer
By Frances Adams 11 557 05/10/20110 people found this helpful
We have a place called the Pine Belt Agency. Not sure if it is in other states, but you could try to look it up. They provide assistance with various things, and if they can't, they can usually find out who does.
---
I live in Gary, Indiana. I am currently on Social Security disability. I have a 20 year old son who works part-time for a department store. With our income combined, we are told that we make too much for Lake County Assistance. The City of Gary Sanitation Department has combined water treatment, trash pick-up, and sewage into one bill.
I am already struggling with my other utilities to make ends meet, and my son makes only enough to get back and fourth to work, and pay for his medication. I especially need the help now since property taxes will be due in a few months. If anyone can be of service, thank you in advance, and god bless.
By Tiffany S.
AnswerWas this interesting? Yes No
---
Most Recent Answer
By Kathy 5 31 03/19/20140 people found this helpful
Check with your county tax collector! In my state,if you are on disability, you are exempt from city and county property taxes. It's worth the call at least.
---