Zucchini Patties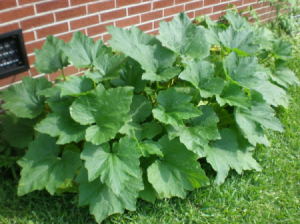 This is my "mystery" plant. Every year, I save seeds from last year's fruit. I had my tomatoes, cucumbers and peppers all marked as such, but I had one lot of seeds I did not know what they were. I planted them anyway and they turned out to be zucchini. I do not even remember saving them.
Ingredients:
1 cup biscuit mix
1/2 cup shredded cheese
2 eggs, beaten
2 cups shredded zucchini
1 Tbsp. chopped onion
dash of salt
1 Tbsp. butter or margarine
Directions:
Mix all together except for butter or margarine. Melt butter or margarine in large skillet. Drop spoonfuls of mix into hot skillet. Fry 3-5 minutes on each side until golden brown. Drain on paper towel. Serve hot.
By Eileen from Yorktown VA
Feedback
Post Feedback
Add your voice to the conversation.
Related Guides
Related Posts