Making your own body lotion is a good alternative to purchasing commercial products. This page contains homemade body lotion recipes.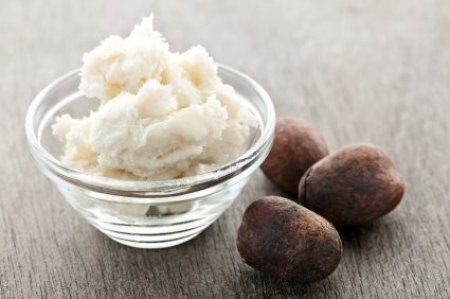 Does anyone have a recipe for a good moisturizing lotion made from everyday items in the kitchen?

Mari from Anaheim, CA
---
Most Recent Answer
By guest (Guest Post) Flag
February 22, 2009
Coconut Oil works great! It's really helped with my children's eczema, too! I buy it from tropical traditions.com when they have the BOGO specials. It ends up being cheaper than commercial lotions in the long run. I keep a container with a lid in the bathroom. It's a solid in the winter, so I let the closed container sit in a little bit of hot water in the sink while I take a shower. It's melted by the time I'm out and very nice to apply warm oil to your skin. It soaks in pretty quickly. I buy the expeller-pressed, so it doesn't leave a lingering smell. Enjoy!
---
By kraftykaren 10 6
To make homemade body lotion, you need 1 bottle each.
Ingredients
pink baby lotion
vitamin E lotion
shea butter lotion or cream
Vaseline, softened in microwave
cocoa butter
Directions
Try to get bottles of about the same size. Mix all these together with an electric mixer. Put into small decorative jars and label. Give to friends.
By kraftykaren from Mobile, AL
I was tired of spending so much money on small jars of face cream and not knowing what all those long names or harmful ingredients they have on the label. Look to Google and free web sites for all you need to know about making your own. Aren't people great at sharing?
I have learned so much and am making my own day and night creams, skin treatments, body lotions, even my own soap from scratch. They have become so popular, I make them for friends and presents. Buy some nice small baskets from the dollar shop, cellophane sheets, and some curling ribbon to package them. They look great! Save all your old jars and start making your own.
By Gail from Queensland, Australia
Editor's Note: Here is a link to the beauty recipes that have been posted on ThriftyFun. If you have your own favorite recipe for skin cream or lotion, please send it in!
By Onesummer 219 17
Please tell me why my homemade lotion won't dispense through a lotion pump. I use baby lotion, vitamin E cream, and petroleum jelly. I prefer to use a dispenser/pump over an open Mason jar. Thanks for your help.
By Carmen
---
Most Recent Answer
August 3, 2015
Air enters the dispensing tube and the lotion hardens in the tube, usually close to the top.
---
How do you make homemade body lotion?
By Jen
---
Most Recent Answer
---
By Irishwitch 390 18
Ingredients:
20 fresh English ivy leaves
1 cup distilled water
1/4 tsp. powdered borax
1/4 cup almond oil
1 1/2 tsp. grated beeswax
Directions:
In a blender or food processor, blend together the ivy leaves and distilled water on high speed for 1 minute. Strain this green ivy water in to a clean jar and discard the bits of leaves. Measure the 1/2 cup ivy water and mix with the powdered borax. Set aside.
Mix together the almond oil and beeswax in a ovenproof glass container. Gently heat the oil-wax mixture until the wax has melted. Water bath method suggested.
When the wax has melted, heat the ivy water mixture, but do not boil. Now slowly pour the ivy mixture into the oil mixture.
Pour the entire mixture into a blender and blend on high speed for 1 to 2 minutes, or stir vigorously with a small whisk. Pour the mixture into a clean container and allow to cool completely. You will have a lovely thick, green cream. Yield: 4 oz.
To use: Before showering, take a small amount of the ivy massage cream in your hand and massage well into your body. Give special attention to your legs, hips, buttocks. In the shower, using a clean cotton wash cloth, scrub your whole body with warm water. Before leaving the shower. Rinse your body with the coldest water you can stand.
By JodiT from Aurora, CO
My favorite fragrance is now available only in a spray. I hate spray colognes. I find them to be wasteful (I think this is the idea--so we'll buy more) and hard to control. Usually completely overpowering and impossible to wash off!

Anyway, I really like scented lotions and was hoping that I could figure out how to make my own using spray cologne. Googling has produced only recipes with fragrance oils, not cologne. Has anyone done this? Any ideas? Thanks much!

Rita from Kansas City
---
Most Recent Answer
By guest (Guest Post) Flag
April 25, 2008
I work in a pharmacy and when we need to "reduce" the concentration of something we use glycerin or eucerin (withever you prefer) to cut it into the liquid. We have special equipement but you can start by taking a flat spatula or butter knife and laying out maybe an ounce of Eucerin on a flat surface. Make a indentation in the middle of the mound and slowly , little by little stir the smallest amount into the cream, stir and spread back and forth and add more when incorporated into the cream. Glycerin is a lot runnier but you can pour come of the perfume into the bottle and shake well.
---