Using conditioner is helpful to prevent tangles in your hair. Making your own conditioner allows you to use more natural ingredients and save money. This page contains homemade conditioner recipes.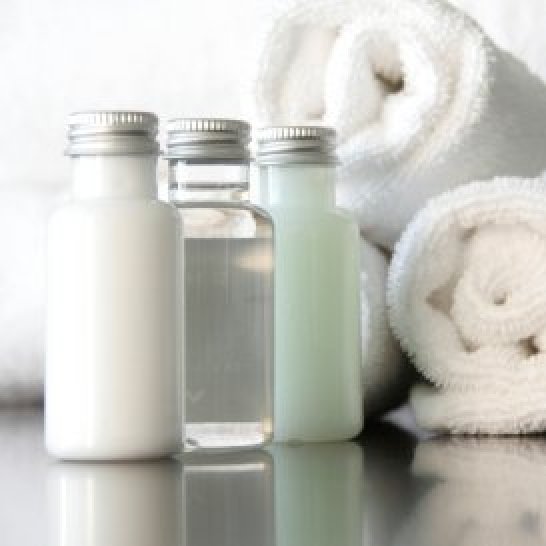 Filter

: All Articles
Sort

: Relevance
Both my hair and skin tend to be dry, especially in the winter, and I rely on extra conditioning treatments. Hydrating products are expensive but through trial and error I've come up with the best treatment yet that satisfies both hair and skin and costs next to nothing. All that is needed is product that is already at home and about 5 minutes time to prepare enough spray to last over a month.
What I do is mix 1/4 cup regular hair conditioner with 1 cup of filtered water and 1/8 teaspoon of oil. My favorite oil is Avon Skin So Soft Bath Oil but I've also used regular Baby Oil and light Olive Oil.
Put everything into a pot and bring to a slow boil for only a minute. Remove from heat, let cool completely, and with a funnel pour into a spray bottle(s).
When ready to apply to hair or skin, shake the bottle well and spritz away.
Neither my hair or skin has ever looked so nice. The little bit of oil in the mix gives a nice sheen but isn't greasy.
Scented with rosemary and lavender, this nutrient rich conditioner will definitely moisturize your hair. A little goes a long way, so this is very economical as it will last a long time! Best of all, no chemicals or toxins.
Approximate Time: A few minutes
Yield: About 1 1/3 cups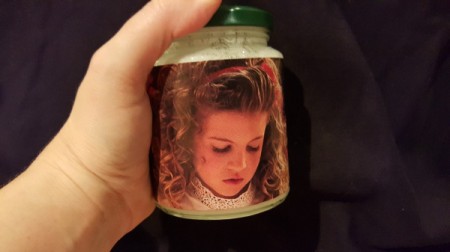 Supplies:
1 cup coconut oil
1/3 cup avocado oil
12 drops rosemary essential oil
12 drops lavender essential oil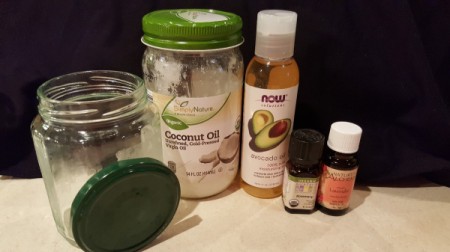 Steps:
Add your coconut oil to a bowl.
Add your avocado and essential oils.
Mix well for a few minutes with a hand mixer.
Pour into a container. The glass jar looked cool, but I quickly realized how impractical it was and switched it to an old body wash container.:)
Leave on hair for a few minutes, rinse thoroughly.
Enjoy!
Source: Pinterest inspired
Mayonnaise makes a very good hair conditioner at an affordable price. For shiny, silky hair, rinse with vinegar. Don't worry, the smell disappears! To strip conditioner build-up off hair, use Dawn dish soap. This works very well.
Source: My sister-in-law who is a beautician.
By fossil1955 from Cortez, CO
Use a small empty spray bottle; add 1 tablespoon of hair conditioner and fill the bottle with warm water. Shake well before you use. Spray on wet hair and brush, without tears. I use this on my two girls' hair and it works great!
By coville123
Make your own leave in conditioner. Use one part conditioner to 10 parts water and mix in a spray bottle.
Source: "All You" magazine.
By lkutynsky from Des Plaines, IL
Many kitchen products can be used to make homemade shampoo, conditioner, and rinse. Hair rinses are usually used to add extra shine, bounce, color, or moisture to tired tresses.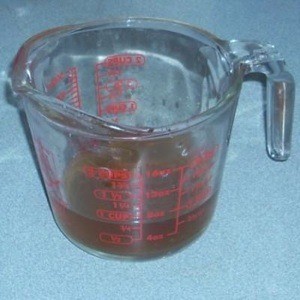 Does anyone have a recipe for hair conditioner? It would be much appreciated.
By Dorothy from Durban, KZN
May 4, 2011
0

found this helpful
The following website has a number of different recipes for making your own hair conditioner:
May 5, 2011
0

found this helpful
The best conditioner for your hair believe it or not is mayo.
May 5, 2011
0

found this helpful
Plain on olive oil. Shampoo afterwards. I tried mayonnaise once and I thought I'd never get it out. I sometimes put a dollup of store bought conditioner in the palm of my hand and add some olive oil. Mix both those together in the palm of your hand and put on your hair. But the oil alone works good too.
I want to make my own spray on, leave in hair conditioner with sunscreen. I would like to know if anyone has a recipe to make this?

Thanks,
April 29, 2008
0

found this helpful
I do the very same... 2/1 water/conditioner ratio. Works great for me.
April 30, 2008
0

found this helpful
Hello, I love the idea of making my own leave-in conditioner but I use a concentrated leave-in conditioner which comes in a tube similar to toothpaste; does anyone know how I might be able to thicken up the regular conditioner? Maybe with gelatin? Lisingreece
By guest (Guest Post)
Flag
May 5, 2008
0

found this helpful
You can make your own by buying liquid glycerin and mixing a tablespoon or two with distiled water in a spray bottle and using that. Glycerin is pretty cheap and you can get it at most drug stores.
Read More Answers...
I am looking for a homemade hair conditioner recipe.
By Denise
January 21, 2011
0

found this helpful
There are actually several things in your kitchen that you can use as a conditioning treatment that are safe, natural and easy to use. Mayonaisse is a great hair moisturizer, just shampoo, apply a coating of mayo, let it sit and rinse well. Olive oil, and coconut oil are excellent too, just make sure to rinse really well.
Avocado and Mayonnaise Mask is a very good conditioner. This deep conditioner works wonders on dry and damaged hair.
Ingredients:
1 avocado (peeled and mashed)
1 cup of coconut milk
Directions:
Combine mashed avocado with some coconut milk. Mash together until it is smooth and about as thick as shampoo. Comb it through the hair and let sit for 10-15 minutes. Rinse.
By Ellen Brown
Note: Some recipes are not suitable for sensitive skin. Each person is different, so test on the inside arm or wrist for any possible allergic reactions before using these recipes.