Living on a Tight Budget
More and more of us are trying to make ends meet on a tight budget. This is a guide about living on a tight budget.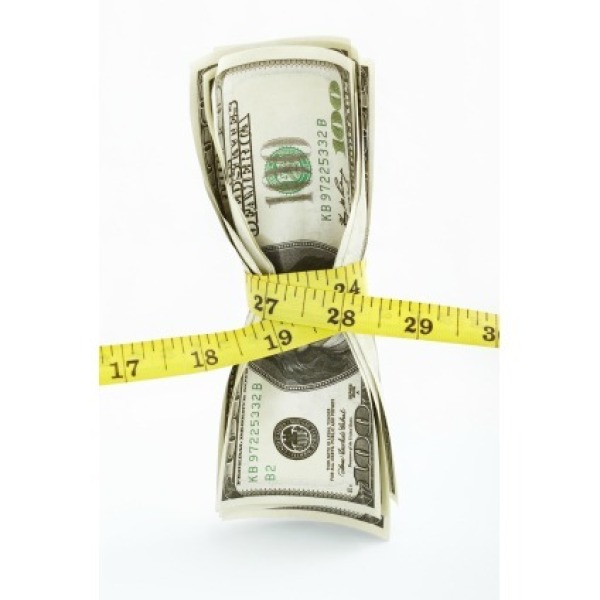 Filter

: All Articles
Sort

: Relevance
I am a single mother of two kids. The income I have comes from what little I make from my full time job, my job working in my church's nursery on Sundays, and Child Support for my oldest. I am constantly learning new ways to stretch my meager dollars. This is what I do to stretch what I have: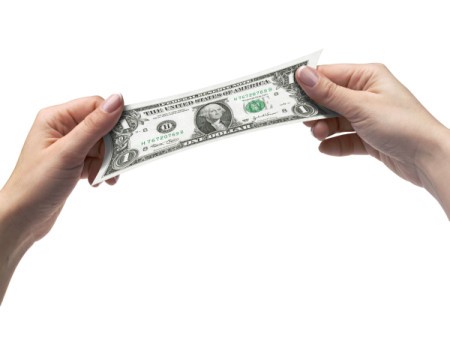 I do use the A/C constantly as it gets hot and humid where I live, but I hang clothes to dry. I turn off lights when not using them, raise the thermostat when no one is home so the AC isn't running and unplug things when not being used.

I walk to work. When I need to go to the store for one or two items, I walk to the store if it's close by.

I use fans as much as I can, too.

I open the blinds during the day and use the light from the outside instead of turning on a light.

I use sites like My Coke Rewards, and other places where I can enter codes, as well as survey sites where I can get points to get things like magazine subscriptions, household items, gift cards, money through PayPal, etc.

I save aluminum cans to cash in for money. When I am taking a walk, or am at the store, I pick up any aluminum cans I see.

I have food stamps and go to food pantries as well, as I am low income. I also stretch my food as long as I can. I save leftovers for the next day for lunch, or another dinner. I even save meats and vegetables for soups.

I recently had some socks that had holes in them. Instead of throwing them away, I took the socks that no longer had mates and patched up the holes with them. I do any kind of simple mending I can.

I pretty much try to make do with what I have and see what I can do to keep using the stuff I already have without having to go buy the same thing new.

Instead of buying trash bags, I use the grocery store bags, bread bags, etc. I even use the big bags that my pet food comes in as trash bags.
My family is now not just one percent poor side, but my parents are poor now too. I have always lived frugally, but now my mom has returned to frugal living just to survive, and I am reteaching her what she has forgotten, and the new frugal sources as well as the old ones.
We go to the thrift stores together now, and I am teaching her how to appreciate and shop thrift stores. Dakota Boys and Girls Ranch is an excellent place to get new overflow from Target at cheaper than store price. Clothes for children can be had at a good cheap price and a third of the price too. The clothes we look for are Target brand, and new tag clothes. Instead of $25 jeans, it is $4 for the same jeans that are name brand.
I get a couple for my children, and my one niece whom I now raise. My brother whom is my niece's father has custody, and he told me to help raise his daughter, and the only way I know how to is frugally by sewing dresses made of yellow and pink. I get to crocheting too, as my source for mitts and scarfs for all my children is yarn from thrift stores.
My other past time is coupon clipping which my sons do with better accuracy than me. I passed that gene onto my children. We have a garden for our veggies, and seeds come cheaply from dollar stores in my area. I raise my children to be respectful and honest when it comes to living frugally. One doesn't have to cheat the system to do it.
Our rent is rent controlled by an understanding landlord, otherwise our rent would be a hardship on our family. We live in a two-income, limited budget of $1400 combined. We each get about $700 a month. This is the last year for rent return from the state, as they will not be doing it next year, so our rent return will be saved for clothes that are not thrift store buyable, or sewable.
Shoes are bought at a Payless Shoe store two times a year. One for winter, and one for the rest of the year. Shoes are a spendy adventure for a family of 14 that includes one niece, two adults, and eleven children. All of various ages. Hand-me-downs, thrift stores, and occasional garage sales help, but mostly hand-me-down clothes.
For furniture we go to the thrift store again. I also shop for dollar store bean bag chairs for my teen son and daughter. I love the fact that people donate Snoopy and Winnie the Pooh stuff. They sell them cheaply at rummage sales too, but I guess one person's clutter is our family's gain.
I shop at Family Dollar, and Dollar Tree in Dilworth and PR for groceries and personal items for my family. I stopped shopping at regular grocery stores long ago. I make my own cleaning supplies out of items like baking soda and vinegar. I have not spent one penny on bleach or 409 in years. I clean my windows with vinegar and lemons with water as a solvent. It works well.
My family is happy and we do not feel deprived one bit. Teach them young not to want name brand and you get frugal adults. That is what I always was taught and personally have been quoted by friends and family. My children have excellent imaginations, because I raised them to know that money can't buy you happiness or fun, if what you pay for isn't what you call fun. Living frugal has always been my way.
My grandma taught me to sew, knit, crochet, and cook from scratch. My mom taught me to clean without spending money that was not around with no job, and my grandpa taught me to fish which is what we eat fresh caught all summer long. My dad taught me car maintenance, so paying for oil changes never happened in our family which is what I teach my children, and DH was raised the same way I was raised frugally, so we teach that to our children. This is how we live frugally.
By Tanya J. from MN
How do I live off of $750.00 a month? How do I budget this amount of money each month? I live in section 8 housing and my rent is 191.00 a month, but I have car insurance and car expenses. What should I save from this low amount of money
By Valorie
April 11, 2015
0

found this helpful
My disability is $766
My sec rent is $195
My medications total $3.10 a month
My tv is basically Netflix. I watch it all the time. I keep the lights down as much as possible. I sold my car and moved where bus and trains are walking distance. I shop for food on sale and buy almost three of everything. There are months where I don't need to buy some things. I shop walmart.com through swagbucks to earn walmart cards. I shop Walmart to use the savings catcher. I now have over $15 saved up.
Clothing is under $5 most often and brand new. Jeans and sweats are from Salvation Army and Good Will stores, top of the line brands. I only buy the colors on sale.
I do my own hair and use coupons when possible. I recycle everything possible with friends and family. good luck. oh my cell is boost mobile $35 and my plan is to pay every other month and bank the savings. I use debit cards or cash no credit or borrowing for me. When my check is gone I live without an try to be home where it's paid for and free.
May 9, 2015
0

found this helpful
Hi Valorie,
Your best bet would be to share your house with someone that can pay for a room, or share your car with someone else. For example, if you find someone from work that lives in your area, you could ask them if they would like to share transportation cost. Otherwise, you could always drive people around, since you have a car. $5 here, and there can add up pretty quickly.
I understand how difficult it may be to live on $750 budget. JunkCarBuyerGA.com
Read More Answers...
As odd as it may seem, just the act of writing down a budget can have an adverse or possibly even reverse affect on your attempt to save money. Have you ever decided to go on a diet and immediately began craving something sweet? Or, have you made a personal commitment to reduce your shopping adventures only to suddenly find some really good, seemingly irresistible bargains? A written budget can affect you in the same way. Once you write down your reduced spending plan, you may begin to feel a sense of deprivation that can lead to rebellion.
Possibly, the key to living on less without feeling deprived or rebelling against budget restraints, is to refrain from actually writing down a budget. Instead, focus on making simple, subtle lifestyle changes that will save you money so indiscreetly that you won't even notice you're living on a tighter budget. Strive to replace expensive habits and activities with new, less expensive or possibly free options and activities.
One of the first things people are encouraged to cut from their budget is regular visits to a coffee shop. Reducing your daily coffee shop adventures to once a week or once a month is a good starting point. The way you fill the void on the days you don't stop by for morning coffee is a key factor in how determining how dedicated you remain to your commitment to change. You could replace your regular visit to the coffee shop with an invigorating walk or an indoor exercise routine You could spend that extra time with your spouse, children or pet. You could even enjoy the luxury of sleeping a little later on the mornings you don't plan to stop for coffee.. This method of change can be applied to numerous other habits that, if broken, could be helpful in reducing your monthly expenses.
Eating out is expensive. A lifestyle change in this area can certainly ease a strained budget. Experiment with new recipes at home, make meal preparation a family event, decorate your table to make meal time special, or do whatever you can to make meals interesting at home. Develop frugal grocery shopping skills to further reduce your expenses. Instead of dining at a restaurant, enjoy a picnic at a park or possibly in your backyard. Make bag lunches and meals at home part of your regular lifestyle and eating out an infrequent treat.
If you frequently find yourself wandering through the mall in your spare time, change your routine. Instead, go on a nature walk. There is no temptation to spend money while walking in nature like there is when passing by store displays in a mall. If you are a spontaneous buyer, changing that habit alone will have a positive affect on your budget. Become a more patient shopper who waits for bargains and is not lured into spending by eye catching store displays.
Chances are, you will spend less if you pay cash for your purchases. You can develop a savings plan by never paying with exact change. At the end of the day, put your extra change in a "reward jar" Loose change adds up more quickly than you would think.
When choosing entertainment options, look for local events that are free or inexpensive. Concerts in the park, art exhibits, and free education classes could open up new doors of interests for you and your family. When you read about or hear other people discussing money saving changes they've made, take time to see if those changes could be a benefit to you. If you pick up on ideas as time goes by and implement small changes, the end result will make a large impact on your overall budget.
Something as simple as clearing clutter from your home and developing good organizational skills can save you money. You won't find yourself buying duplicate items simply because something got misplaced among the chaos. Make a conscious effort to learn the art of reusing, reinventing, and re-purposing items to reduce spending and avoid adding unnecessary stuff to your home and your life. "Stuff" is often a budget buster that can be avoided.
By VeronicaHB from Asheboro, NC
Do you have a frugal story to share with the ThriftyFun community? Submit your essay here: http://www.thriftyfun.com/post_myfrugallife.ldml
I am trying to help out a friend with big financial problems due to poor choices over many years. My question to all of you successful TF folks is, is it possible to manage on the income she has coming in and get this nightmare turned around?
She is a 60 yr. old woman in poor physical health who had been unable to find employment for 4 years. She has no resources to fall back on. She is no longer eligible for unemployment benefits as they have been exhausted. After hundreds of job applications she finally was hired, but it is a very physical job and it is questionable just how long she can make it there. The pay is low.
Her income is very close to $1,000 a month, but her mortgage payment is $800 a month, plus her utilities. She is 2 months behind on the mortgage. The bank is threatening to foreclose as this has been a long and winding road they've been on before. She lives with her 22 year old son for the summer, but he leaves to go away again for college in fall. Fortunately he has been able to work out his finances for school, but he does need to save some money over the summer here. Is it possible to be frugal enough to make it on that much money? The geographic location is upstate New York as I know locations do make a difference.
By Arlinn
August 7, 2012
0

found this helpful
Absolutely get rid of the house, she may be able for Social Security Disability, be sure and check that out. On getting a roommate, be very cautious. I'm 67 and I'm not sure I'd want a roommate, I'd rather have senior housing. My mother-in-law's income is around $1300 a month and she was able to get senior housing for less than $300 a month - this is in southwest Missouri. I don't know what kind of bills she has, if she has credit cards, she might be able to declare bankruptcy. Check with Legal Aid (free attorneys).
Kudos to the son for taking care of his college, but at 22 he should be graduated or almost ready to graduate. If he's still living with his mom, he should contribute to the household expenses while he's there.
Get rid of cable and internet services - read, go to the library for books and magazines.
Garage sales, flea markets and consignment shops are great for selling and buying clothing, books, etc.
Consolidate trips to town. I live in a tiny town 30 miles from a major town and I'd love to go every day. I have my trips down to once a week and now that my husband is very ill, my trips are down to when we have doctor visits in that town. It's not especially fun, but I view it as a temporary situation.
This shall pass.
March 27, 2014
0

found this helpful
I just wanted expand on another's contribution. He said check with Social security Disability. Find an advocate in your area that will talk to you free (99.9% are free consults) they will tell you your chances, and you may qualify for SSI as well, especially with a child in school. Make sure any of your important bills like insurance that you are getting the student discounts for your child. And lastly if the house can accommodate, why not take in a border, around your age and help with expenses.
Also if you or your Husband were military, in times of war, your child should qualify for children of veterans school tuition grants, they can actually pay up 80% (unless the economy changed the percentage) that way it will alleviate stress in that area and maybe he could leave a little of his summer earning at home for emergencies for you. I hope all turns out, and if you have to let the house go, please try and sell it first. there are quick sales and they are very common nowadays. I hope this helps and you are in my thoughts.
Read More Answers...
For all of you very frugal TF readers out there, I have a big dilemma. I am trying to help someone out with and was wondering if you could guide me. Is it possible to live on $1000 per month with a mortgage payment of $800 a month which includes the taxes? I am asking for a family of two, a parent and a 22 yr. old college student. The student's schooling costs are covered and he works part time for his expenses. The location is upstate NY which I mention because I know cost of living varies. Of course in this location there will be heating costs in the winter, but I know there is assistance available for that. Thank you for any advice you can give.
By Arlinn
July 24, 2012
1

found this helpful
If you are willing to move, try contacting USDA-RHS (rural housing service). It is for low-income families. I pay $155.00 for a 3-bedroom, 1500-sq ft. house in a town just 8 miles from a big city. House payment is based on income & house taxes are paid at the end of the year.
July 26, 2012
1

found this helpful
Another cost that can be reduced greatly is by going to their local food banks for assistance. They should call first to find out the hours they are open and what sort of ID and proof of address, if any, are required. Where I live you must bring a recent utility bill and a state ID that shows the same address. The hours open are limited.
Read More Answers...
When life gives you things you can not handle, just remember you have to have bad to remember the good times. So when things get hard, just let it make you stronger. God will not give you something you can not handle. I call it a test of faith.
By Kathleen from Lithia Springs GA
I like many other people are struggling financially. but unlike many others I have been in this boat for well over 5 years. I pay for my own health insurance. I own my car and condo outright. But I am living paycheck to paycheck hoping the next check will be enough and it never is. I keep having to borrow from my savings account. My good friend is helping me with telling me which bills to pay and when as I don't have the organizational ability to do that.

She has been doing that for 2 years and I haven't learned anything from her about how to do it myself. I don't go to movies, beauty salons, or other fun things. I see many people on relief and assistance and they have such nice clothing, have their hair done and here I am living honestly on only the money I earn and money a friend will give me every now and again. I can't get by and am having a really hard time. What else can I do?

Sandy from Baltimore, MD
February 15, 2009
0

found this helpful
Try trading services. I have an abundance of venison meat and trade friends venison for use of leaf blowers, or even for hamburger meat. Also ask around and see if any friends need housecleaning. I made about 200 dollars last week just cleaning houses for my friends and family. I've been unemployed for about 3 months, and just keep scrapping trying to find little bits of money. Once you finally get an even budget, try saving all change and one dollar bills. At the end of the month stash the change and ones that you saved into a savings acount. In 2 weeks of doing this I came up with over 100 dollars.
By guest (Guest Post)
Flag
February 24, 2009
0

found this helpful
Just a few things that have worked for me...if you are a person that can't say no to your kids at a store (you know who you are), leave them at home. They will think that you are mean either way, at least save money while at it. Or you could bring them back something, your choice and price range. I work in retail and see mothers drop $10-$20 every shopping trip just to keep their kids quiet. Good for the economy but unhealthy for the children. It is possible that after a few times being left at home, after you explain to them why they can't go, they may reconsider their behavior. Don't carry ANY plactic forms of payment with you. Use cash. You won't have nearly as many bags to carry in, LOL, as you will not buy things that you can't afford and don't need anyway. Don't leave any money in your checking account after paying bills. It disappears as if by magic. Before you know it the money you were going to withdraw for groceries is gone. Do your shopping ASAP, use the money for what it was intended. If you are fortunate enough to have a little left over after bills, get it out of easy reach. Put it in a separate account that you can only access by car. Most people won't bother to go get money for something trivial, especially if it's for somebody else.
Read More Answers...
Here's my situation; I am currently unemployed and can't seem to find a job. My husband only brings home 1600.00 s month after everything is taken out of his check. We have one child. We filed bankruptcy like 2 years ago (the payment plan one) so all our loans are being paid through that, except the house. Anyways, I need help with money management. I need a budget. Is there a dependable budget online I could use to survive on 1600.00 a month?
By Pearl
January 8, 2011
0

found this helpful
Here is a website I just discovered. www.mint.com
January 8, 2011
0

found this helpful
I agree with KansasCindy you do not have to give up cable, cell phone, or other extras and be miserable. Get a composition book and write down all your bills and beside each one put how much you pay. Power bill you may have to estimate. Like KansasCindy see if your cell phone, cable company can give you a better deal right now. Also you said you have one child maybe you could find another child to keep and bring in some extra money. Children are not too picky and will eat most anything. If you keep a baby then the parent should provide the food and milk! Where I live a person can get $100.00 a week for one child. More if it is an infant. Check around and see what people are charging in your area. Good Luck and I know what you are going through. I only work 3 hours a day!
Read More Answers...
How can I feed and clean a family of 5 for $200 biweekly?

Laurie from Belle River, Ontario
By guest (Guest Post)
Flag
July 16, 2008
0

found this helpful
I do the same. Like you, I spend around the same amount or less. Just stock up on all things; grain, flour, drinks, and re-stock before they run out. Then just use your budget to buy meat, fresh fruit, veggies. Sometimes you can find meat on sale. Just today I bought a giant family pack of chicken drum sticks for $3.50, that was a deal for me. Also, 2 pounds of ground beef for $3.25, that's great for spaghetti. So hang in there, you'll do fine. Trust me, I know.
May 7, 2012
0

found this helpful
I go to a food bank when I running low on food. And you can come back as much as you want for bread and there is no limit on the bread and bread only.
Read More Answers...
I would like to see information about being frugal and single at the same time. I have a part-time job and live alone. I have to grocery shop at a food bank. I need easy and frugal recipes for 1. How to make ends meet better and how to stretch the dollar. All the frugal sites address people living on 2 full time salaries.