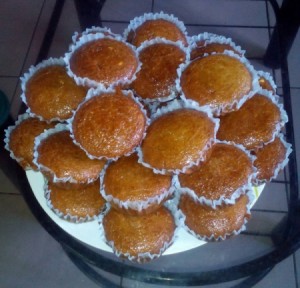 Growing up wasn't that easy for a simple girl who is shy and almost doesn't talk in public. My family has had a lack of resources since I was a kid, as my parents were just starting a small family. I remember one time my parents told me and my older brother to hide during snack time because we only have water and fried bananas on our lunchbox. That is not because they thought we would feel ashamed of our snacks but because they didn't want us to see how other wealthy kids are enjoying expensive food that they can afford to buy in the canteen.
Every day, we were being reminded not to expose ourselves to expensive food, toys or school supplies and other things so we didn't get attached. Then I ended up not exposing myself too much to my classmates, that's why I was shy and I learned to be independent with regards to making my projects. I do have a lot of friends but never did I ask for help in how to make my work creative because I got used to doing things by myself. My friends can afford project materials that I cannot, but I can make things happen by looking for the cheapest and best alternatives.
Fast forward, I got a small job, got married and for more than eight years been waiting for a long time promised promotion. It is very frustrating knowing that my family has grown over the years and still this promotion hasn't come. We cannot afford for a house assistant, so one of us has to stay at home and look for the kids while one is working. Since I was the one who got a job first, I would be the sole breadwinner.
What can I do while searching for my luck? Well, I started searching online for extra income. I bake cakes and cookies to sell at my workplace and work during regular hours at the same time. Despite my hard work, I still get less. All my salary goes to household expenses, mostly just on bills and what's left will be the online income which actually is a very big help. Getting a hundred bucks a month online provides my family with milk and clothing for my kids. It provides our personal household necessities like hygiene kits, medicine and a little of some things, etc.
So far, despite these shortcomings in life, my family is healthy and happy. I have realized that my parents have given me the best lesson, which is to be strong in facing the struggles as I start building my own family. We were able to bring the trait of contentment and find the most resources out of scarcity of funds.
P.S. The attached image is a sample picture of my baked banana cakes which I used to sell every day in kindergarten schools and at my workplace.