When I get the mail each day, I immediately sort it and discard what I can. I do not hold bills to be paid later. I immediately "pay" them using the internet. I go to the website of the company and choose the option to pay my bill. Then, I change the date from the current day's date to the one I want the money to come from my checking account. This is almost always the due date!
This method reduces paper clutter, postponement, late charges, etc. I am a Senior citizen and have used many different methods, but to date this is the best one yet! I am able to shred the bill and not have it laying around the house.
By Carol from Wyoming, PA
February 16, 2012
0

found this helpful
You can go even further with the 'green' thing and have your bills submitted on-line. You can then have your bank draft payment and you don't have to do a thing but record that the payment has been made. I do this will all my bills - electric, water, mortgage, insurance, credit card, items bought on credit (always interest free for limited time - paying in full before they can charge interest). Call each biller and make arrangements now. No worries about when a bill comes in and you may be out of pocket!
Read More Comments
There are two different methods I use because I pay some bills with a check and others using my credit card. If paying with a check, when the bill comes in the mail, immediately upon opening it I write a check and get the envelope ready. On the inside of the envelope flap, I write the date it is to be mailed (allowing about 3-4 days mailing time) and put the stamp on the envelope. I place this envelope a plastic mail holder that has 31 different slots; one day for each day of the month (example: #25 for the 25th of the month).
When that day arrives, I know to mail that envelope, so seal it and mail it. I don't mail until then because I don't want the funds drawn out of my account until necessary, allowing me to draw interest on that money, not the company collecting my check.
If it is a credit card I am paying the bill with, I simply put that bill in the slot on the day I am to call and pay that bill. When the call is completed, I make a note on the bill of the day it was paid, the amount, and confirmation number along with the persons name that took payment. I then file the paperwork knowing it has been paid and it's out of my way! Works for me!
Source: Learned from lady I used to work for.
By kk22kk22 from Ft. Collins, CO
August 3, 2009
0

found this helpful
I pay some of my bills using my credit union bill pay option. I also discovered a site which pays several monthly bills. They have a list on their home page and will notify you when you have a bill coming due. It is called mycheckfree.com The only check we mail is our HOA fee.
Read More Comments
August 25, 2006
0

found this helpful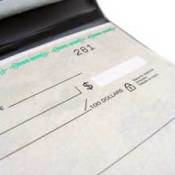 Tips and ideas to help you pay your bills on time.
Write The Date and Time Due on the Envelope
When I receive bills or any correspondence that has to be mailed at a certain time, I save time and aggravation by writing the date due to be mailed where the stamp goes. Only takes a second to let me know it is time to mail something.
By Linda
Online Bill Paying
Use an online bill paying service. As soon as your bill comes in the mail, schedule the payment. If it is a recurring bill, many services will let you schedule it to be paid automatically each month so that you don't have to enter it each time.
Paying Bills Right Away
I pay each bill the day after it comes in the mail. Then there's no forgetting a bill payment.
By rabbithorns
Credit Counseling
We really got into hot water by not paying our bills on time. We were close to losing our house. We went to a certified nonprofit credit counselor and we are doing much better. We have been with them for a year. They charge a fee for their service, but we save that much money in interest fees. They negotiated lower interest rates with some of our creditors. We will be out of debt in less than two years.
I mention this only because some of the people who visit this site are coming because they are in the same situation.
If you go to a credit counselor, make sure they are certified and non-profit. Also make sure that they are not trying to get you to sign another loan on your house. Some outfits are simply mortgage companies. The people we work with (GreenPath) are certified, nonprofit and they are also certified HUD counselors. All of this makes it easier to deal with the creditors. The phone calls have stopped. We shop at Aldi's for food and we shop at Thrift stores for over half of our clothing (I rarely find clothes for my tall son at thrift shops, the best I can do is clearance at landsend.com and oldnavy.com. I can never find his size at brick and mortar stores.)
By odeal59
My Three Rules
Rule #1:
Keep all your bills in one place. Take them there straight from the mailbox to avoid misplacing one.
Rule #2:
Select one day of the week (or every other week) for paying bills. Sometimes time gets away from me and I realize I haven't paid bills in a while and there is something due tomorrow. If I pay bills every Thursday, I am unlikely to miss it. Then on that day I pay everything that is due within the next 10 days so I don't have to worry about them again until the next week. That gives enough time for them to get through the mail. This goes for online bill pay services as well because sometimes it takes up to 5 days for them to process it and mail it to the company being paid.
Rule #3:
Keep a list of the bills that don't have a reminder coming every month, like rent or bills with a payment book. Better yet, keep a list of all bills you have due every month with the approximate date of the month they are due. Example:
1st of month House payment
10th of the month insurance payment
This really helps keep track of auto debits because it is easy to screw up your balance if you forget that an auto debit posted. Also, when you pay regularly and get into a rhythm like this it becomes easier to know how much money you are going to need later in the month so you know when to quit spending.
By TabbyCat
Pocket Calendar
Purchase cheap yearly pocket calendar or better yet, get one from a vendor with advertising on it for free. Each month has a margin, write mortgage or rent, car payment, water, phone, electric, standard monthly bills. As soon as bill comes in, record the amount. When paid, check it off list. List credit cards and balances, add insurance payments to list on months due. I keep one in my desk at work.
By Sandy
December 29, 2006
0

found this helpful
My sister has used a plan that has helped me and my parents. All you need is a notebook.
First, write the month at the top. Under that, write "WEEK 1" then beside that write the amount of money that is going to be deposited. Underneath week 1 write down the bills that are due first, such as Bank notes or car notes or house payments. Make sure that they don't exceed the amount deposited (we actually make groceries a bill). I always do my biggest bills first so I am sure they are paid.
Then write "WEEK 2" and write the bills that are due next like electric, phone, and/or doctor bills. Continue through week 4.
This is really good because some months have 5 weeks so that fifth week is extra money. This really works for people who get paid weekly but my mom is paid monthly so she contributes her check to the first weeks big payments and gets that out of the way.
You may have to work with it a bit to get it the way you like it. This may not work for everyone but if it does, let me know!
Looks like:
August(big and centered)
Week 1--$1000(Husband) $500 (Wife)
House-$500
Car-$200
Phone-$100
Bank note-$500
Grocery-$200
Week 2--$500 (Wife)
Electric Bill-$250
Doctor Bill-$100
Read More Comments
What is the best way to keep up with your bills due dates? All of my bills come on different dates. When I call to inquire about a bill, I like to make note of the conversation and who I spoke to. I was keeping this information on a spreadsheet on my computer. When I am at work, I don't have access to a computer. Then sometimes I forget to even check the spreadsheet, because of other pending appointments. Any better suggestions?
By Onesummer
July 23, 2014
0

found this helpful
Best Answer
When we ran a business before computers, I would keep a file folder holder on top of my desk. I had file folders for each week of the month and would put the bills for each month in their proper holder. Week 1 held bills for the 1st thru the 7th, week 2, 8th through the 14 and so on. I had no trouble keeping up with what was due with this system.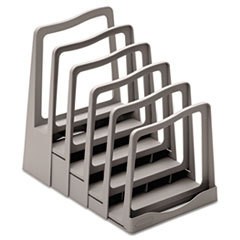 July 23, 2014
0

found this helpful
I use my google (gmail) calendar. I put the due date with a reminder alarm and when I pay the bill I add "PD" to the bill notation on that date. The 'reminder' comes up on my I-phone as well as my computer at home. So I can deal with it anywhere/anytime!
July 23, 2014
0

found this helpful
When a bill comes in we write mail by date on the front them and then line them up in sequence due and put in a letter holder on desk. Easy to glance at, and by putting more than due date on envelope, every payment arrives on time.
July 23, 2014
0

found this helpful
I have all of my bills - credit card, electricity, gas, phone - come straight to my checking account and they are all paid automatically. If you have a regular paycheck coming in, this certainly simplifies things. Of course, if you don't have the money in your account, this doesn't work, but if you don't have the money to pay, paying on time is the least of your worries!