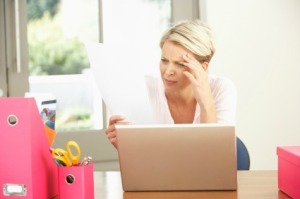 I live on Social Security Disability and nothing else. I've signed up for automatic payment for utilities, phone, etc., but I've had some really bad experiences! Set up your accounts to be paid on-line, but do NOT sign up for the automatic debit. I was charged twice in one month for both my electric and gas bills, and it overdrew me to such an extent that my bank charges came to $135!
So keep track of when your bills are due, go to the sites early in the month and schedule a payment for a specific date. No surprises, no anguish. Also, set up your bank account so you can see it on-line. Any "surprise" withdrawals can be spotted early and reclaiming that money is more easily handled. You'll have to call them, but it works out. I hope this keeps others out there free from the horror I experienced!
By Polly from Cedar Springs, MI
Read More

Comments
Snail mail bill paying may not reach the company on time and they may assess you a late fee. Paying online, you set up a debit account with the company, so only the last numbers of your checking account show when you pay.
Read More...