Reusing Ziploc Bags
Ziplock bags are often very sturdy and can be recycled in many ways. This guide is about reusing ziplock bags.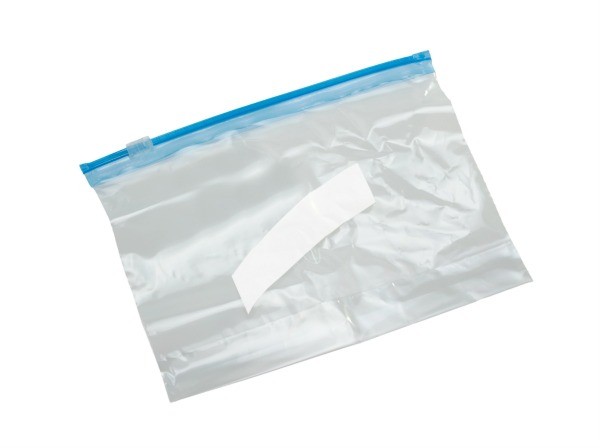 Filter

: All Articles
Sort

: Relevance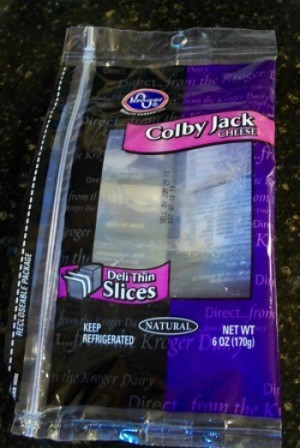 I get my cheese sliced in these wonderful zip locks. Their unigue shape got me to thinking that I can use them for other things besides food. Once they are cleaned and dried you can use for:
During this horrible weather we all seem to be having, you can keep mail or money/deposit slips dry while on the way to the post office or bank.
In the car, keep your receipts for gas and other travel expenses organized.
If you just have a few coupons, they are great for taking into the store with your list.
Keep stamps and pens/envelopes handy in the glove compartment.
Got photos to copy or file? These work great.
Keep first aid or stationary items in your car.
You can all think of many more, I am sure. I hope this helps!
Source: My own brain always thinking.
By Sandi from Yorktown, VA
When I rinse out a ziploc or other such bag, I let it drip dry over an empty 1 liter plastic beverage bottle. However the bottle was so light it tipped over with any little bump, which was annoying. To make it more stable and more eye appealing on my counter, I took the label off and filled it half way with marbles. I don't use many ziplocs so one bottle is enough for my counter.
By Arlinn from New York
I usually will first insert the food in a plastic bag from the supermarket produce dept as a liner for the Ziploc thereby keeping the Ziploc clean for future use. Empty used Ziploc bags are kept in the freezer. Is there any health problem with this method?
By Leefall
June 25, 2013
0

found this helpful
I don't see anything wrong with washing out your ziplocks either. My mother-in-law washed and reused all sorts of bags. She washed them with the dishes, dried, and hung them up to air. I suppose you could keep them in the freezer, but I just keep my clean rewashed bags in the drawer.
June 25, 2013
0

found this helpful
The best thing about your suggestion is you can slip a piece of paper in between with the contents and date and know without question what is in the freezer. You don't want to do what I did and think the ziplock in the freezer was spaghetti sauce only to find it was pumpkin.
June 26, 2013
0

found this helpful
Sometimes I have noticed a leakage that occurred in the sealed part of the tray when the shrink wrap was put on by the grocer/butcher, especially with chicken and ground meat. Should this be the case, I would strongly recommend washing the bags thoroughly before storing them away for reuse. Just remember the outside of the products was subject to handling by all and sundry. I always wash my bags, and reuse many times. Cay from FL
November 22, 2015
0

found this helpful
Washing is easy and seems like a good idea. It's the drying that is problemitic. Normal Kitchen drying racks are limited, as you want to seperate them to dry out thoroughly, but still leave room for the usual pots and pans, etc. How about a rack designed to hold resealable (ziploc-type) clear plastic bags?
Can you reuse Ziploc freezer bags after you have defrosted what was already in it? It seems like a lot of money to keep throwing them away.

Joyce from Danvers, MA
By guest (Guest Post)
Flag
September 8, 2008
0

found this helpful
Here's another good tip for using zip bags that I didn't see mentioned yet.
When you are in the kitchen cooking and need to refer to the recipe card, (like a 3"x5", etc.), place it in a sandwich size zipper bag to keep it clean when handling. You can still pick it up and read it, even if your hands are greasy, sticky, sweaty, or whatever!
My 50-year old recipe index cards still look brand new! Hee-Hee! Now, isn't that a smart & easy tip!:o)
September 8, 2008
0

found this helpful
I keep all our remotes like new by tightly wrapping them in the plain freezer plastic bags - leaving the"light" at the end unwrapped, I can wrap 3 or 4 from a large bag, depending on remote size, & secure together with wide"scotch" tape, they last a long time before they need recovering.
By guest (Guest Post)
Flag
September 29, 2008
0

found this helpful
I hear all you ladies saying you reuse ziplock bags, but I am not sure if you can and it be healthy for you. Does anyone know if it is O.K. to do this? We need to start helping our husbands save money in the family so please someone find the real truth on reusing plastic bags. God Bless All.
November 3, 2009
0

found this helpful
You don't have to wash them everytime! Just mark the freezer bag with it's contents. Once you've used the contents, zip it shut (minus the air) and stow it in the freezer empty! I've done this for years until the bag is so worn out it can't be used for the freezer.That's when I clean them out and use for other things!
Read More Answers...
I need to know why you can't reuse freezer bags after you used them to freeze meat. My wife will wash them out and reuse to freeze meat again. Help me with this answer. Thank you.
By Rick F. from Central FL
August 5, 2011
0

found this helpful
I've thought about the fact that each time I use hot water, soap and my time to wash out and dry a plastic bag, I probably could have bought another bag.
August 6, 2011
0

found this helpful
Using bags from the dollar store is not such a great idea either. Where do these products come from? If you use these products next to your food who knows? Better to use the brands you trust. You can't put a price on on keeping your family safe.
August 6, 2011
0

found this helpful
I have heard you should'nt reuse them too. But I also wash them real good and reuse. Been doing this for years and am still alive and well.
August 7, 2011
0

found this helpful
Just wanted to add to Summerofsunshine51's comment. I ask, "Why tempt fate?" This isn't a food analogy I am sharing here but an analogy of general dangers we should all heed just the same.
I have a friend who wouldn't listen to me about the dangers of mixing chlorine bleach with liquid dish soap because she had done it her entire life and it had never hurt her so she was just going to keep doing it. Then one day she could barely breathe because of the resulting chlorine gas and had to go to the emergency room. Thankfully she ended up being okay but she doesn't mix them together anymore.
Taking risks when it comes to salmonella and e-coli bacteria from raw meats is no different.
Read More Answers...
Someone mentioned washing and reusing ziploc bags. I'd like to offer this side note: Please do not reuse bags that have contained meats. I'd rather throw away the bag, than to possibly get sick from contaminated plastic. It just isn't worth it.
At my work we receive a lot of Ziploc bags of all sizes with parts in them. Can we recycle them? We also get parts very thick plastic bags, about 9 x 12. Can we recycle them? Please help, it kills me to throw these away. Thank you.
Save those tiny ziploc bags when you come across them, the ones that hold small samples, etc. They can be recycled for all sorts of things, such as sewing kits, eyeglass repair kits, or if they are bigger, groupings of cosmetic samples.
Related
© 1997-2016 by Cumuli, Inc. All Rights Reserved. Published by
ThriftyFun
.
Page
generated on August 21, 2016 at 10:14:43 PM on 10.0.1.174 in 4 seconds. Use of this web site constitutes acceptance of ThriftyFun's
Disclaimer
and
Privacy Policy
. If you have any problems or suggestions feel free to
Contact Us
.