Whether it's from shredding papers or from packaging material in something you received, shredded paper can take up quite a volume of space. There are plenty of other uses for all that paper though. This is a guide about uses for shredded paper.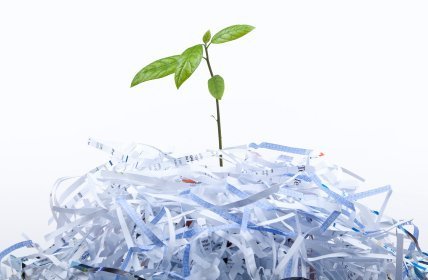 I am a person who shreds all of my paper with my address on them and here are some hints what I do with it.
I save all zip lock bags after many uses when I want to send a package I fill those bags with shredded paper put a note in the package and ask the recipient to save and use in the same way.
I line the bottom of my kitchen trash bag with shredded paper to absorb any moisture.
Hope these hints will help. Have a wonderful day.
By Letageraldine from Tucson, AZ
By KIM HOGGAN 30 49
You can make your own free gift bag/basket filling by simply recycling your junk mail store ads, newspaper ads, or old wrapping paper. Run it through a shredder and there you go. :)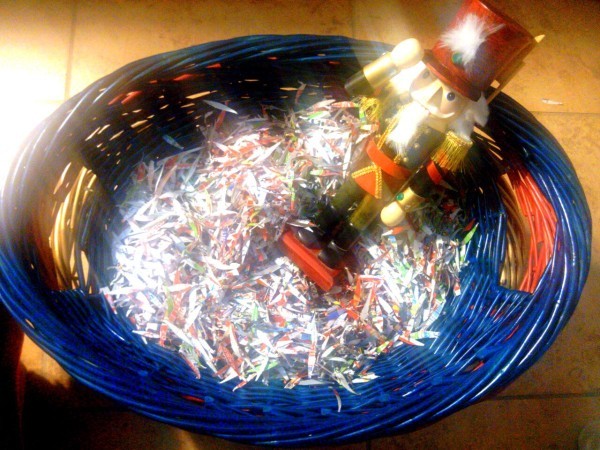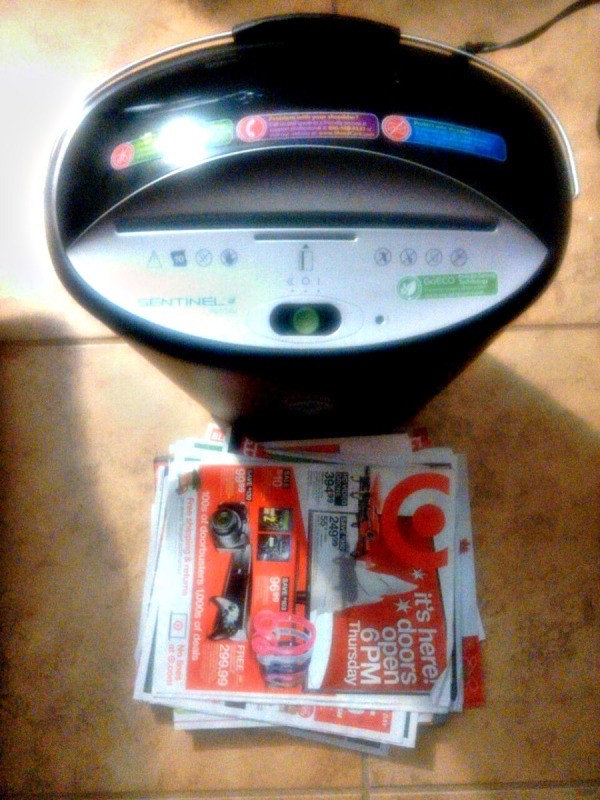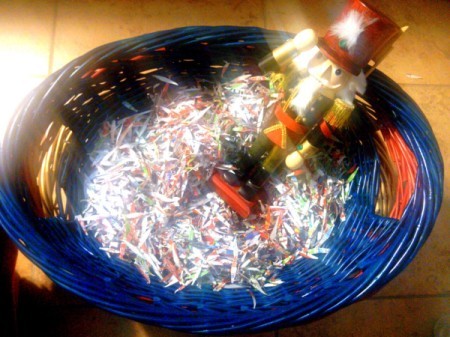 Approximate Time: seconds
Steps:
Gather your junk mail, store ads, or old gift wrapping to shred.
Shred and share :)
When you empty out your paper shredder, put the shredded paper in the compost pile.
By djxn from Colfax, CA
By Bobbie 166 11
We have a local pet shelter here that likes the community to donate shredded paper for the animals. They have may uses for the shredded papers. I have a large paper shredder which I use to get rid of junk mail and anything else I don't want to go into the trash whole. When it is full, I have a large trash container in the garage to dump all the shredded paper into. While watching television, I cut up our used newspapers and add to the bag of shredded paper. When I have several full bags, I run them by the shelter while out running errands. Our shelter uses them to fill donated pillow cases for the animals to lay on and also for puppies to play in. This is a great way to recycle your junk mail and newspapers.

By Bobbie G. from Rockwall
By tracey v 22 2
To prevent the use of styrofoam peanuts (don't you hate those things flying around when you open a box), I use the paper in my shredder. I place it in a Walmart/plastic bag and use as packing material. You can squish it around about anything to protect from movement. The receiver is grateful as no peanuts or loose shredded paper to deal with, all is contained in bag. Excellent for fragile shipping. I always write "PLEASE RECYCLE" on the outside of the bags so they will do the same or maybe save for later use.
By Tracey from Thomasville, GA
To make curlicues out of shredded paper for Christmas presents; you take regular shredded paper and wrap it around a knitting needle, or larger bamboo skewer, (did you know that bamboo is the only really waterproof wood) and spritz it lightly with a mister bottle, then place it in a warm place, or oven, to dry; this is another way to curl yarn for dolls hair.
Source: This has been taught by crafters for years, the technique can be used on almost any paper or yarn.
By Mary from Atascadero, CA
When I make a gift basket, I use the shredded paper from my shredder for filler. Sometimes I shred some colored paper, a comic strip, or some left over gift wrap and use it on top of the plain shredded paper for a fancier basket.

By Linda
I have nine cats, the result of some volunteer work with a trap, neuter/spay/vaccinate, and release program. (I had trouble with the release part!) With the price of cat litter soaring, I decided to try to use my daily Chicago newspaper, which is large, in litter boxes.
Starting by switching one box at a time (I have six!), at first I shredded sheets, which turned out to be a big chore and also resulted in tracked shreds. Then I tried laying down whole sheets and just tearing one page in strips, and that worked very well, with all the cats accepting the change. Although now and then a strip gets out of the box, it is nothing compared to the tracking of commercial litters. I completely change the used paper each day, so it is no smellier than my old boxes.
Since I need enough paper to avoid puddling underneath each newspaper section and strips, I bulk it up with all my other paper and light cardboard that I would recycle if I weren't reusing it. This uses up all my junk mail, including catalogs. Along with saving money, I have saved myself a lot of hauling of heavy litter. I still have to haul the used paper, now as garbage, but the bags are much lighter than those with litter.
By Barbara from Burlington, WI
Instead of throwing out your mounds of shredded mail and documents, keep them in plastic trash bags (which will keep them dry and clean) and use as shipping package stuffing when needed. The plastic trash bags will still be reusable :-)
"Pay It Forward"
By Deeli from Grand Rapids, Michigan
Shred your old e-mail paper and use at the bottom of your bean/pea trench. It retains any moisture and keeps beans happy.
By Mervyn from Devon, England
I am a VFW Ladies AUX member and I'm always looking for ways to help people and the environment in San Antonio, Texas. I am just wondering where we can donate our shredded paper?

By Tina K

To stop the birds eating my newly sown seeds, I cover them with a small amount of paper from my shredder. I also use this shredded paper in the strawberry patch to keep them off the ground and as mulch where ever it is needed.
By Gwen from Tasmania, Australia

Feedback:
RE: Shredded Paper to Deter Birds in the Garden
I used shredded paper as mulch and robins were taking it as nest building material. (05/15/2009)

By gardenway
RE: Shredded Paper to Deter Birds in the Garden
Worms also love the shredded paper when you use it as mulch. I also use shredded paper instead of straw in the chook (hen) shed. Works well, is cheap and it is recycling. Gwen we will be in your world (Tassie) this coming Thursday. Can't wait.
(05/16/2009)