Uses for Velcro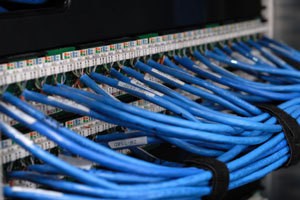 I always keep Velcro strips and dots on hand because they're very handy to keep track of things that get misplaced easily.
The remote to my car radio kept sliding between the seats. I velcroed it under the dashboard and now I never lose it.
My daughter never loses her remote control because she velcroed it to her wall near her bed. We've velcroed a lot of the remote controls in our home so they don't "walk off".
A pen on the side of the fridge along with a pad of paper is helpful.
They also work for kitchen doors that won't stay closed.
In a pinch, I even used the Velcro dots to velcro a hem and fasten a shirt that was too low cut.
Because it's temporary, there's no fear about making future changes. Just make sure the surface you use the Velcro on won't get damaged by the glue.
By Sharon from Bonita Springs
Feedback
Read feedback for this post below. Click here to post feedback.

By Nica (Guest Post)
09/30/2008
Thanks for the ideas! I've been meaning to keep a notepad in the kitchen, but w/o more cluttering up of countertops. Your thoughts just now led me to place a self-stick hook on the side of the center island, loop a piece of raffia through 3 of the pad's coil's (I used the bottom 3), & hung my notepad down from the hook. Now, if the cats don't play with it, I can just bring it to the countertop anytime I want, then let the pad hang down again.

By anon (Guest Post)
09/23/2008
I put Velcro on the bottom of my computer keyboard and on top of the monitor so I can get real estate on my desk if I need to sort papers, etc. Might not work with flat screens, but great for TV-like monitors.

By
09/22/2008
I have a pen velcroed to the side of the monitor of our computer. I usually have scrap paper at the ready, but the pen right there is great to have, I dont' have to get up to put it back, but if I am on the computer and thing of something, I just jot my idea down and hang it on the file cabinet until I finish what I am doing.

By
09/22/2008
My dsl modem is light weight and small and falls over easily. I velcro it to the "wall" of my desk. It keeps it upright.
Post Feedback
Add your voice to the conversation.
Related Guides
Related Posts