Brown Sugar Tips and Tricks
Once opened keeping your brown sugar from getting packed and hard can be a challenge. This page contains brown sugar tips and tricks.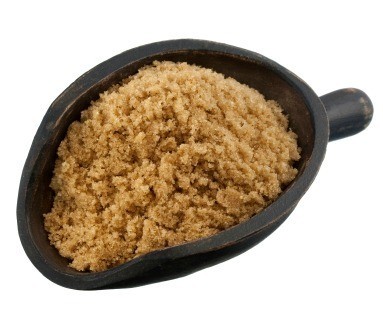 Filter

: All Articles
Sort

: Relevance
Here is my tip for keeping brown sugar moist. Use marshmallows! You can use bread, but bread gets moldy and then you have to replace it. Not so with marshmallows!
By Elaine S. from near Cedar Rapids, IA
Can you use brown sugar instead of white?
By PW
November 30, 2014
0

found this helpful
You can use brown sugar in place of white. Just be aware that it may change the color and taste of the dish slightly. For example, cookies will be a darker color when baked. It will taste sweeter because of the molasses in brown sugar. Be sure to stir the brown sugar into your wet ingredients as brown sugar does not dissolve as well as white.
November 30, 2014
0

found this helpful
Brown sugar is moister, too, so you might want just a little less water or milk.
December 16, 2014
0

found this helpful
I sub brown sugar for white sugar as much as possible! It makes your baked goods have such a deeper, richer taste due to the molasses but it will make the color darker. So if the color matters I would not substitute it, or only substitute 1/2 the amount of the white sugar.
Brown sugar will get hard in a heart beat if you don't do something to keep the moisture in the container or bag. Here is a tip I use that really works and is pretty much free.
Take an old broken clay pot that you don't need anymore and break off a piece suitable for the size container that you keep your brown sugar. Make sure it is very clean and then soak it in water for about a half hour. Dry off with a towel and place in the container. This will keep your brown sugar nice and moist. Just repeat the soaking when it dries out, which should not be very often.
By littlegamma from southern, AL
How do you keep brown sugar soft and fresh, not hard?
By Van from Pemberton, NJ
February 18, 2011
0

found this helpful
I just keep the brown sugar in the bag it came in. When i finish with it i seal the air out, then put an elastic band around it and place it in a zip lock. I also squeeze the air out of it. Rarely does it dry out. If it does an apple slice, or bread will soften it. I throw the dry bread and apple out to the birds when done with it.
February 18, 2011
0

found this helpful
I keep my Brown Sugar soft with a small ceramic bear figure that you can get at almost any dollar store or at Meijers or Kroger's in the baking aisle. I also keep it fresh in a small plastic bowl with a tight fitting lid. Works for me!
February 19, 2011
0

found this helpful
I keep mine in the original bag in a tupperware bowl sealed tightly. It will last forever. I have done this for years. No messing with MW or bread. Let me know if this works for you.
What do I use to spread brown sugar evenly?
By Bud from Quincy, IL
January 22, 2015
0

found this helpful
Difficult to answer your question as we are not sure exactly why you are spreading brown sugar, on what surface (cake, cookies, candy etc.), using the brown sugar dry or wet, what tool you have tried so far, etc.
How many cups are in a 1lb bag of brown sugar?

Abear from LA
November 16, 2007
0

found this helpful
2 1/2 Cups of brown sugar packed = 1 pound
December 13, 2007
0

found this helpful
2.3 cups of sugar per pound
October 4, 2008
0

found this helpful
A 2lb bag lists 226 teaspoon servings per bag. Just convert that into cups and you find that 1 lb of brown sugar is 2.3541667 cups. Just round that to 2 and 1/3 cups and you got it!
When a recipe calls for 'packed brown sugar' what is this? We have ordinary brown sugar and treacle sugar here in South Africa. I'm not sure what the 'packed' is.

Carolyn from South Africa
March 3, 2008
0

found this helpful
Packed brown sugar is regular brown sugar that you must push all the way down and keep adding and pushing till you get the measurement needed. HTH
March 3, 2008
0

found this helpful
It just means you need to measure accurately without gaps and air pockets.
April 10, 2008
0

found this helpful
What ever unit of measure you are using,(cup, spoon, etc.) it should be "packed" in firmly. It should keep the shape of the utensil when you tap it out to use.
Soften a rock-hard box of brown sugar quickly by just putting it in the microwave for 15 second or so, then check it. If it isn't soft enough, increase by 10 second intervals. Don't overdo it or you will have syrup!
By Linda
Soften Hard Brown Sugar. For hard brown sugar, wet a paper towel, wrap it around the sugar and in a few hours or less, it will be soft.
Read More...
Related
© 1997-2016 by Cumuli, Inc. All Rights Reserved. Published by
ThriftyFun
.
Page
generated on September 13, 2016 at 3:45:19 PM on 10.0.1.73 in 5 seconds. Use of this web site constitutes acceptance of ThriftyFun's
Disclaimer
and
Privacy Policy
. If you have any problems or suggestions feel free to
Contact Us
.