Read and rate the best solutions below by giving them a "thumbs up".
Removing Ink Stains From Carpet
If anyone has a suggestion for me to clean ink from my carpet, I tried but it has smeared into several spots. The carpet is peach colored with blue ink spots.
---
Removing Ink Stains From Carpet
How to remove ink from your carpet?
Stephanie from Spring City, PA
---
RE: Removing Ink Stains From Carpet
I don't normally post things, but I came home and my puppy ate a black pen, and it soaked into the beige carpet. All I had in the house was the rubbing alcohol. Thank you to whoever came up with that. You saved my life, and probably the dog too from the wrath of my wife. (09/02/2007)
By John
RE: Removing Ink Stains From Carpet
Me too. Dog, black pen, beige carpet installed in September. I have tried everything on this site for 3 days. I never let the stain dry completely, but it would not budge. I finally decided that I would rather have a white stain than a black one. First I put lemon juice on it and opened the shades so that the sun would bleach it. It made it lighter, but I could still see it.
I then took Clorox "Ultimate Care" bleach and a toothbrush and carefully brushed the stain. It came up immediately and then I immediately soaked up all the bleach with cotton shop towels. So far it looks really good. It did break down a little bit of the actual twist in the fiber, but you have to get on your hands and knees to see it. Good Luck. (12/11/2007)
By Linda
BLUE INK!!
My dog was sleeping in my room for the first time. I slept like a baby throughout the the entire night as I did not hear any noise. I thought my dog had been a really good boy until I woke up the next morning. There was dog pee all over the carpet, toilet paper surrounded the room and worst of all my brand new $800.00 mat. There was blue ink all over it. I tried a combination of OxiClean and alcohol and it worked like magic to the eye. Thanks again. Steph (04/24/2008)
By Steph
RE: Removing Ink Stains From Carpet
Dog ate Bic ball point pen and got big gobs of ink on beige carpet. Alcohol and hairspray - did not work very well. A product called Amodex worked wonders. Skip that other stuff, it will tend to set the stain. (10/03/2008)
By DaveK
RE: Removing Ink Stains From Carpet
Another product that works great on stains is Folex; this is a spray and you can find it at Walmart and Lowe's; it is sold in quart and gallon size containers. It has been on the market for over 35 years. I have used it to remove pet vomit (especially hard to remove if the yellow bile in the vomit has set in the carpet), pet urine and other stains. I used Folex first when my dog chewed up a pen that had purple dye in the ink and it got on the carpet; then I followed up with the Oxy-Clean powder and rubbing alcohol paste. Using a toothbrush I gently rubbed the stain until it went away. Great results. (02/15/2009)
By Lisa
RE: Removing Ink Stains From Carpet
My dog chewed a black ink pen and left a black ink pen stain. I tried a stain fighter first. It was supposed to be super concentrated. But all it did was spread the stain even more. So then I poured alcohol all over the stain. That got most of the stain out. But I was left with what was spread. So I tried the baking soda and vinegar mix. That got most of the rest of the stain out. You can still see a little bit of blue. But not as much as before. Thank you, a lot. (07/10/2009)
RE: Removing Ink Stains From Carpet
My dog chewed a ball point pen and got it all over the carpet. I tried the alcohol and blotting method and seemed to work, but I have better things to do with my day. I went out to the shop got the wet vac, a spray bottle and filled with 91% alcohol, turned on the vac and saturated the stain and vacuumed vigorously, spray, vac, spray, vac. No blotting needed and no bleeding. Done in 20 minutes carpet clean to the backing. (07/31/2009)
By mikegj
---
Tattoo Ink Stains
How to clean tattoo ink out of clothes?
Cheri from TX
---
RE: Tattoo Ink Stains
If it hasn't been dried and maybe even if it has, try to soak it over night in a double strong solution of OxiClean. I had my back tattooed and I had a bunch of ink on my top and I bled a bunch, OxiClean got both out. (03/16/2007)
By Gaby (guest)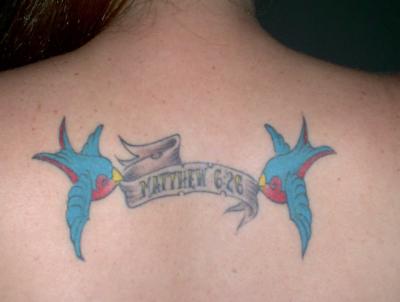 ---
Removing Ink Stains From Carpet
How do I get ink out of carpeting?
By Gloria from Milwaukee, WI
---
RE: Removing Ink Stains From Carpet
I don't know exactly, but there is a product called Incredible and I buy it at my local Kroger grocery store in Houston, Texas USA. It got eyeliner pencil out of almost white carpeting in a condo I was renting. I sweated that one out, I can tell you.
The only other thing I can think of, and I'd try it in a tiny part of your carpet first, is aerosol hairspray. It gets out ink from clothing I know that. Maybe you have a leftover piece of your carpet from after it was installed and you can test the hairspray on that piece.
I have no more tricks up my sleeve, sorry, but good luck. (10/23/2009)
By metroplex
RE: Removing Ink Stains From Carpet
Hairspray! Works every time. Soak the stain with hair spray. Blot, but do not rub. This has worked hundreds of times with getting ink out of beige carpet to jeans. (10/24/2009)
By beaglepete
RE: Removing Ink Stains From Carpet
Printer cartridge (cyan color) leaked two drops over the beige carpet. Out of desperation I magnified 2 drops to 8x2 inches by rubbing with wet paper towel. Thanks for the tips here. I used Oxiclean, first dabbed the stained area with Oxiclean mixed with water (1 tea spoon of Oxiclean with 6 or 8 oz of water). With just 4 swipes my carpet is spotless (don't reuse wiped off paper towel). (11/03/2009)
By Sam2006
---
Removing Ink Stains From Carpet
Can someone help me? I left a color cartridge (printer) on the end table in my spare room and my grand daughter got it, she's 1. She dropped it on the floor. It was leaking blue ink and left this mess. What can I do to remove it? The carpet is linen in color, a real light tan, sort of.
By Mary from Phoenix, AZ
---
Removing Ink Stains from Carpet
I have an ink stain on my carpet. The carpet is tannish brownish.
---
Tattoo Ink Stains
I have a huge tattoo ink stain on my beige carpet. I tried Shout and alcohol but, they didn't work. The stain is all different colors. Any ideas?
---
Removing Ink Stains from Carpet
Cartridge ink leaked onto nylon carpet. It was a small mark, but when I treated it with white vinegar it spread to a huge spot as big as a dinner plate.