Removing Ink Stains on Carpet
Getting ink stains out of carpet without damaging the carpet itself can seem daunting. This is a guide about removing ink stains on carpet.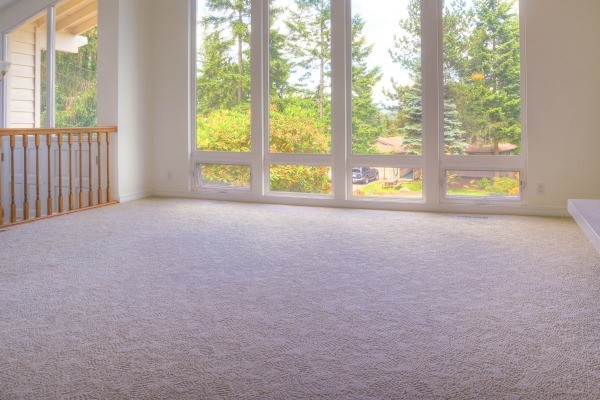 Filter

: All Articles
Sort

: Relevance
My grand-daughter was cleaning the stamp every time she used it on a damp paper towel. However the paper towel bled through onto my carpet. Any ideas on how to I remove the stain?
June 19, 2016
0

found this helpful
How do I get rid of red ink stains on my carpet that leaked out of my printer as it was being carried to another room?
August 21, 2016
0

found this helpful
1 tsp dawn dishwashers detergent , 3-4 tablespoons of hydrogen peroxide with a couple teaspoons of baking soda shud take it rt out
Salt works impressively on ink stains on carpet. If the ink is still wet immediately cover it with salt. Allow the salt to sit overnight then vacuum the area. The salt will absorb the ink. If the ink is already dry, wet it thoroughly before trying the salt treatment. Salt also works on other stains like Kool-Aid or juice.
By fossil1955 from Cortez, CO
My dog chewed up a blue Biro and spread ink all over my brand new tan coloured carpet. Can anyone help with how I can remove it?
By Linda from Perth, Australia
April 3, 2011
0

found this helpful
My beautiful black labrador puppy decided he would grab a blue ballpoint pen and chew it until there was no more, we found huge spots of blue ink in our lovely beige cream carpet mind you we are renting! It was sitting there the whole day until we saw it this afternoon. I tried all these remedies you have going but the thing that works the best is a bowl of warm soapy *detergent* water a sponge and a vaccuum cleaner.
Drizzle some water on the stain work it into the stain with your pointer fingers and youll see the colouring in the water then vaccuum it up with the vaccuum pushed to the ground and then keep doing this until you see the stain almost gone then use some spot stain remover from your local grocery store. After you've vaccuumed it up just use a towel and pat the damp outside parts.
May 15, 2012
0

found this helpful
after readin all the ways folks remove ink from carpets I feel lucky to have had a friend help me. First ball point pens aren't usually permanent ink and by itself use hairspray. You spray let dry a minute or so and with a paper towel or clean soft absorbent cloth lightly scrub then respray till all gone.
This works. I carried an old printer home on my car carpet and it leaked a lot of in on it. Did this and you couldn't even see a mark of it left. If you have permanent ink and do it right away it will work too.
Read More Answers...
I got blue ink in my carpet. We put bleach and salt on the spot. Will the bleach take the color out of the carpet?
By Lara
August 13, 2013
0

found this helpful
Try using Genesis 950. It is an all purpose stain remover that was initially designed for ink removal in industrial/commercial work places.

April 20, 2015
0

found this helpful
I have an old ink stain from a printer on my tan carpet. Tried taking it out a year ago. It was red. Anyway the chemicals made the stain pink and were there is no ink it made the carpet white. Can the product Totally Awesome...work to still take this out for me? The white part I'm sure is damaged, but the pink is what I want to fix.But if you also know how to fix the discoloration of white, that would be most helpful and if so how do I apply it? I'm moving in a couple days and need my deposit back. This unfortunately is my loss. Anyone help me please.
Read More Answers...
I have just found blue ink on my beige stair carpet. I am wondering what is the best way to remove the ink?
By Renee from Toronto, Ontario, Canada
September 19, 2011
1

found this helpful
Renee,
Try hairspray on the ink. I got red ink out of white carpet with it. Hairspray contains Acetone which will break down the ink so that you can blot it up with a rag. You have to work quick before the hairspray dries. I use Finalnet or something in a plastic spray bottle that you can remove the pump and pour it on. Once the ink is out, use some warm soapy water to pull the stickey stuff out. Good Luck!
June 16, 2016
0

found this helpful
I just tried this and it worked. Thank you, thank you, thank you!!
How do you get blue ink out of light color carpet?
By Brucey
June 6, 2011
0

found this helpful
Saturate the ink stain with hair spray. Then allow the stain to fully dry. Mix a solution of one part water to one part white vinegar and pour the solution on the stain. Then brush the area lightly with a medium-bristle brush, preferably a toothbrush. Continue brushing until the stain is gone. Next, blot the area with a dry, white cloth. Flood the area with water. Blot again. Allow to dry.
How can I get tattoo ink out of my beige carpet? I had the whole apartment professionally shampooed, but they did not remove the ink stain. Please help me.
By Kaiti from Appleton, WI
December 8, 2010
0

found this helpful
I don't know if any of these ideas will work on carpet for any or all colors but they are worth a try. Be sure to do color fastness test for each idea in an inconspicuous place first:
http://www.ehow.com/how_5145401_remove-black-ink.html
And how in the world did you get tattoo ink on your carpet?
Cartridge ink leaked onto nylon carpet. It was a small mark, but when I treated it with white vinegar it spread to a huge spot as big as a dinner plate. I have treated it a number of times and soaked up with paper towel and chamois, but it is still there. It is now a bluish colour on a beige carpet.

By Nicole from Australia NSW
Answers:
Removing Ink Stains from Carpet
I'm not sure if it will still work seeing you have used vinegar, but spray with hairspray, cover with a cloth and iron the ink spot and the cloth will soak up the ink, works with Biro as well. (07/02/2010)

By Cheekes
Removing Ink Stains from Carpet
I use hair spray on all ink stains and shoe polish stains, if the hairspray doesn't work try hydrogen peroxide. Of course since peroxide is a bleaching agent I would check it in an area that isn't very visible, to see if the carpet fiber itself will be bleached by this. (07/03/2010)

By Cleo1978
Removing Ink Stains from Carpet
I do a little tattooing from home. My 3 year old son got hold of some ink and squirted it all over my new light tan carpet, at first I panicked and went to it with hot soapy water (bad idea) the ink just smudged and got worse. Since reading the previous comment, I've tried hair spray removing most of the stain, followed by nail varnish remover, and a little of the good old Smirnoff vodka, the stain has not totally gone, but has been reduced to a very light hue. I will continue to try different methods to totally remove the light hue left and report back. Thanks to all for the previous comments.
P.S. Don't let the stain dry. (01/31/2011)

By tregaa
I have a huge tattoo ink stain on my beige carpet. I tried Shout and alcohol but, they didn't work. The stain is all different colors. Any ideas? Please help. I want to try to get it gone before Thanksgiving.

By Nicole
Answers:
Tattoo Ink Stains
Sorry I didn't see your problem till now. I can only recommend Resolve. It is what my ex used to clean stains out of the carpet my kids made. I don't know if it will work on ink.
And I just remembered a TV ad about some kind of cleaner "with the added strength of Resolve" but unfortunately the name eludes me. Maybe someone can help. (11/27/2009)

By Suntydt
I have an ink stain on my carpet. The carpet is tannish brownish.

By RJOU from Los Angeles, CA
Answers:
Removing Ink Stains from Carpet
I got on this site because of a pet/ink pen emergency on white carpet. I used Oxiclean powder with water and it is now spotless. About an hour and 7 white bath towels, now ruined, later. The key is to keep adding solution to the blotted spot like you are starting over each time, and blotting almost dry and then repeat. Near the end, the towels were barely picking up color so then I started to flush with plain water. Soak carpet with solution and blot, don't rub. You have to be patient, of course I was panicked for the first 15 minutes, but then I could see I was starting to win the game. The carpet is literally spotless. I started with two quarter sized spots of black ink from a Uniball pen. The process took me an hour and it is a good workout. Good luck! (06/23/2010)

By dleigh217
Can someone help me? I left a color cartridge (printer) on the end table in my spare room and my grand daughter got it, she's 1. She dropped it on the floor.
Related
© 1997-2016 by Cumuli, Inc. All Rights Reserved. Published by
ThriftyFun
.
Page
generated on September 11, 2016 at 12:32:51 PM on 10.0.1.7 in 4 seconds. Use of this web site constitutes acceptance of ThriftyFun's
Disclaimer
and
Privacy Policy
. If you have any problems or suggestions feel free to
Contact Us
.