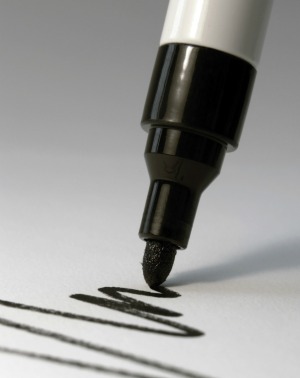 Questions
Here are questions related to Removing Permanent Marker from Grout.
How do you remove Sharpie marker from grout?
By Jodie from Cloquet, MN
How do I get ink out of grout?
By leanneg93 from Wenatchee, WA
---
Most Recent Answer

By Cyinda [214]08/02/2009
Try putting rubbing alcohol. Put it in a well-marked spray bottle & spray it into the grout. Let it soak a few seconds then spray again, then absorb with a paper towel. You can also try the stronger 90% rubbing alcohol & also try fingernail polish remover. Use the stronger one that's NOT made for "artificial nails". Also, they sell professional ink removers (for janitors, etc) on the internet. (they work wonders!) Once it's clean, be sure to seal your grout!
How do you clean permanent marker off of tile grout?

Juanita from Stockton, CA
---
Most Recent Answer

By Andi [1]05/28/2007
You might try a little bleach on a Q-tip, do a small area as a test. If that doesn't work try a Magic Eraser. Good Luck.
Solutions: Removing Permanent Marker from Grout
Do you have knowledge about this guide topic? Feel free to share a solution!