Lampshades are often overlooked when doing routine cleaning which can cause them to look drab and dirty. They are often made of fabric which requires special care when cleaning. This is a guide about cleaning lampshades.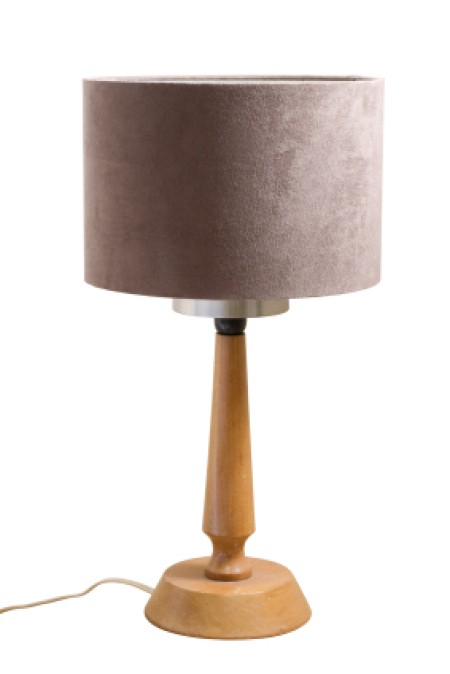 By Vicki Ann 2 4
I got so frustrated trying to vacuum my lamp shades or knocking the dust off with a rag. A lint roller is the best thing I have ever tried. It takes the dust off like a champ. Cleaning lamp shades could not be easier.
By Vicki Ann
I have off-white colored lamp shades that get very dusty and coated in cat hair. Without rubbing in the dust and discoloring the shades, how can I get them clean and dust-free?

Nicole W. from Kentucky
---
Most Recent Answer
By guest (Guest Post) Flag
July 28, 2004
If the shades aren't pleated, this is a great trick -
I bought a 4 pk of Lint Rollers that have tear off sheets, at Sam's Club. I keep one upstairs and one downstairs. You can;t believe the amount of "stuff" they pick up off of the lamp shades!
---
I have used Kaboom foaming bathroom cleaner on my fabric lampshades with outstanding results. I took the lampshades into the bathroom over the tub and sprayed them down good. I lightly rubbed the foam in with my hand and waited about 10 minutes for it to work. I rinsed very well and then took them out in the hot Florida sun to dry.
They all turned out bright and clean with no streaks. I am amazed how well this worked. I even used this on my lampshade with beads on the bottom, with great results. To think I was going to throw the shade out and replace it. Now it looks brand new.
By Carmen D.C. from Daytona Beach, FL
By Janette 91 153
I use a lint roller to clean my lampshades. The roller is also great for cleaning carpeted stairs in between regular vaccuming.
By Janette from Parkersburg, WV
Lampshades can build up grime, dust, and pet hair over time. Cleaning them can be difficult, but it is worth trying before your replace them. Here are some tips for cleaning lampshades:
If the shade is made of plastic, you can probably use a baby wipe or damp cloth to clean it.
To remove pet hair, try a sticky pet roller or lint brush. A slightly damp cloth may also work, but test it in a small area to make sure that it won't leave a water stain.
An air compressor or canned air can be used to blow dust off of the shade.
By Janette 91 153
To clean fabric lamp shades, use a lint roller. Can also be used to clean carpeted stairs.
By ashleybunkin from WV
By Janette 91 153
Use a lint roller on carpeted stairs and to dust lamp shades. Use the kind of lint roller that has the pull off sheets. It leaves absolutely no residue and works beautifully.

By Janette from Parkersburg, WV