I have left-over yellow cake, no icing on it and was wondering what I could use it for?

Debbie from Crawfordsville, Indiana
By Debbie
Ad
---
Recent Answers
Here are the recent answer to this question.

By Sarah Leach [8]07/11/2008
How abotu crushing some berries and ladling them over cake cubes? Very simple and easy... and wonderful!

By carol [1]07/10/2008
make an english traditional trifle.

slice cake into layers or chunks and put in bottom of a glass dish,

add some sherry (optional) or orange juice till slightly soggy.

put on top a few spoonfuls of strawberry jam or fresh strawberries.

then add some canned or home made custard (let it cool, not boiling hot because of the glass dish)

then add some whipped cream

then add some flaked almonds to the top

thats it


By Mary Lou [14]07/09/2008
How about mini icecream cakes? I like the idea of round ones. Using a large round cookie cutter, cut cake into rounds. Slice each round in half. Add a thin slice of slightly softened icecream between each half of round. Refreeze until firm. Just before serving, "ice" with whipped topping of choice. I flavour mine with pureed baby food (fruits of course!)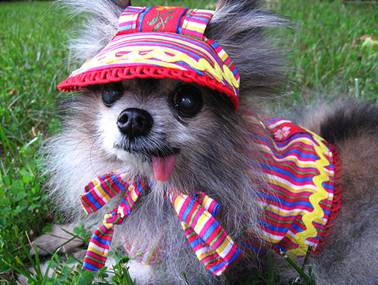 07/09/2008
I place an individual size helping in a small bowl, put some canned peaches and peach syrup over it and place in the microwave for 30 to 60 seconds :-) Easy & Yummy :-) Actually, using any canned fruit would do, I just happen to like canned peaches ;-)

By Susabelle (Guest Post)07/09/2008
I use leftover cake of almost any flavor for strawberry shortcake. And these days, you can get strawberry or chocolate cool whip too, YUMMY!

By jsham (Guest Post)07/08/2008
It will freeze up to a month if you don't want to use it just now. Be sure to wrap it well, excluding all air in freezer safe paper or freezer bags, even aluminum foil. Thaw completely before unwrapping and then use it in any of the other suggestions.
Hope this will be helpful.
jsham/AR

By Mira07/08/2008
You can dip it in sweetened condensed milk and then coconut.. then toast it in the broiler(watch it closely) or on skewers on your backyard grill. Serve with ice cream. YUM!

By Chris Ellyson [2]07/08/2008
Make individual Boston creme pies. Layer "bars" of cake with instant vanilla pudding (I use sugar free), and top with chocolate sauce.

By lynnc (Guest Post)07/08/2008
If it is still moist, add your favorite ice cream, bananas, fruit, anything tasty and cover it with chocolate syrup. I promise you it's GOOD!

By Marty Dick [152]07/07/2008
tsiegl's suggestion of strawberry shortcake is a good one but as a person who can't stand strawberries I would suggest any sort of fruit... even frozen blueberries or mixed berries with whipped cream. Whatever you do don't waste it...

By susan [2]07/07/2008
Make cake balls. Crumble it up in a large bowl, add a can of frosting then dip in melted chocolate. Super yummy.

By dawne (Guest Post)07/06/2008
I make this in a cast iron skillet all of the time, it's so quick and easy!

Easy Pineapple Upside-Down Cake

1 (9-ounce) package yellow cake mix (such as Jiffy)
1 cup light brown sugar, packed
1 stick (1/2 cup) margarine or butter
1 (14.5-ounce) can pineapple slices
Maraschino cherries

1. Mix yellow cake mix as directed on package, using juice from pineapple instead of water, add water to make up necessary amount called for, if needed.
2. Melt butter and brown sugar over low heat in a large 10-inch pan or iron skillet.
3. Place pineapple rings onto butter/brown sugar mixture in pan, and put cherries in rings. Pour cake batter on top.
4. Bake at 350*F (175*C) for 1 hour. Let stand for 5 minutes and flip over onto a large cake plate.

Makes one (10-inch) cake.

By Debbie [4]07/05/2008
Thanks for all the help with this. What good ideas you had! Deb

By jean (Guest Post)07/05/2008
Let it dry out, make into crumbs, and make a cheesecake crust with melted butter, Check a graham cracker crumb crust recipe for how to do it.

By Tina Siegl [26]07/05/2008
My suggestion is to use it as the bottom layer in strawberry shortcake, especially at this time of year when the strawberries are fresh and good.

By SusannL [28]07/05/2008
In a glass bowl or serving container, spread a layer of vanilla pudding, a layer of yellow cake cut into cubes, a layer of cut fruit, berries, or pie filling. repeat layers. Top with whipped cream.

Or mix a small carton of whipped topping with a small carton of lemon yogurt. Mix with cubes of cake.

Or mix a small carton of whipped topping with blueberry pie filling. Mix with cubes of cake.

Cut into cubes and douse with cream of coconut- not coconut milk. Mix whipped topping with sweetened coconut, spread across top.

Cut into pieces and use toothpicks to dip pieces into melted semi-sweet chocolate.

Melt a Hershey's Symphony chocolate bar and fold into a small container of whipped topping. Combine with cake cut into cubes.


Answer This Question
Add your voice to the conversation. Click here to answer this question.