Removing Rotten Food Odors From a Car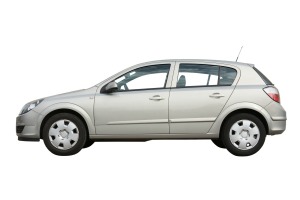 If some food gets forgotten or spilled in a car, it can leave behind a disgusting smell. This guide is about
removing rotten food odors from a car
.
Solutions
Share on ThriftyFunThis guide contains the following solutions. Have something to add? Please share your solution!
September 28, 2013
1

found this helpful
When milk is accidentally spilt in the car, it can make for a persistent odor. This guide is about cleaning sour milk smell in a car.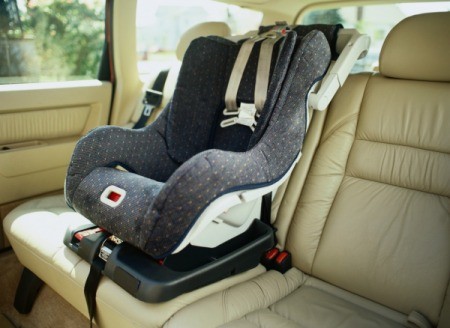 April 21, 2016
0

found this helpful
This is a guide about removing rotten seafood odors from a car. Food accidentally spilled or left in a hot car can quickly fill your vehicle with a really bad smell.
April 2, 2016
0

found this helpful
This is a guide about cleaning rotten meat odors from a car. Meat accidentally left in the car can quickly become rotten and fill your car with a very bad odor.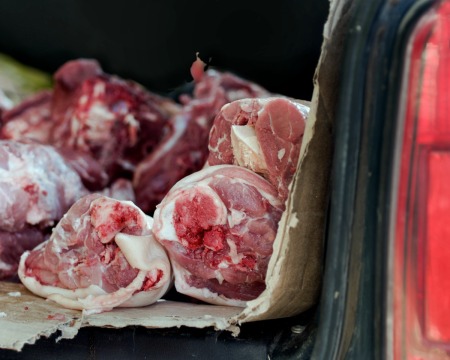 Questions
Ask a QuestionHere are the questions asked by community members. Read on to see the answers provided by the ThriftyFun community or ask a new question.
I spilled red beans in my truck all over the floor! I got it all cleaned up and poured water on the carpet to rinse the bean juice out, but it got more down in the carpet. It is also under the trim around the door. If has left this rotton sour smell, worse than a dead mouse lol! I have tried vinegar, lemon, and ammonia cleaner, nothing will take the smell out. I gag everytime I get in it. I need help! What can I use?
August 30, 2015
0

found this helpful
Best Answer
The last used car we bought had this sour smell inside. It belonged to a young lady who apparently spilled a lot of coffee with milk in the front and back seat. When we bought the car, we could see no stain and could smell only the air freshener hanging inside. I have a little green clean machine and my son and I spent at least 3 hours using it to clean with ammonia water over and over and over again. We were very surprised at how long it took until the water removed had no color. When we were finished, we pulled it in the garage and opened all the windows until it was completely dry. The smell was mostly gone. We put socks filled with coffee grounds under the seats (a tip from a friend) and the sour smell eventually went away. When people apply water or cleaner without using suction to remove it, it just pushes the stain source deeper in. Then the soap and particles get trapped under the carpet. This is true with household carpet as well. You can get a Bissel Little Green Clean Machine (which is what we have) for cheap on their website--call and ask if they have any refurbished ones--which are drastically discounted. This will be cheaper than taking it to the dealer even once--even if you have to pay full price off of Amazon. This machine will come in handy in the future for sure. You may also try an enzyme product such as Nature's Miracle (found in pet stores) which removes all organic stains and odors including food, vomit, feces, smoke, etc. I would try the ammonia water combo in the machine first and finish up with the Nature's Miracle. That stuff is amazing, but it can't work properly if there are still food particles trapped under the carpet. Also, when I need a fresh smell in the car, I put an unwrapped bar of soap under the seat. The soap doesn't melt like other products and you can use it in the shower when it loses it's potency. I like the peppermint castile bar soap for this.
Read More Answers
January 21, 2005
0

found this helpful
I had a tomato spoil while under the seat of my car (not sure how it got there). After I removed the tomato, there was some juice that had soaked into the carpet. I tried carpet cleaner but couldn't get to the spot. I then tried pouring white vinegar on the area. The vinegar neutralized the smell for the most part, but not completely. And now I have a vinegar smell in the car--not good but better than the rotten tomato. My question - how do I get rid of the vinegar smell and any lingering rotten tomato smell? Thanks in advance for your help.

Jo
By guest (Guest Post)
January 21, 2005
0

found this helpful
Best Answer
Keep putting baking soda on. Put it on, let it set for a few days. Vacuum and do it again until it goes away.
Read More Answers
July 22, 2012
0

found this helpful
I am embarrassed to admit this, but my truck smells like rotted food and wet dog (don't ask). I have bought air freshener after air freshener. I have vacuumed and thoroughly cleaned the truck, but the smell lingers. It's making me a little crazy because my truck is clean, but still smells dirty!
By Mary S.
March 2, 2016
0

found this helpful
Alcohol kills bacteria, the smell is coming from bad bacteria if they are dead, the smell is gone.
April 5, 2017
0

found this helpful
Borax and baking soda does wonders.. mix it well (i suggest a dry food sifter) sprinkle it as on the carpet, brush it in, leave it sit for an hour or so.. then vaccuume it out, shampoo if needed..
As for vinyl areas, i use a product called Simple Green, available on amazon, walmart (automotive department) car part stores, almost anywhere really.. it comes in a spray bottle or concentrate.. simply spray and whipe (some elbow grease helps)..
- Your neighborhood friendly detailer man
Read More Answers
My car was impounded for 15 days before I got it out and I left $50 worth of meat in the car. The smell was unbearable, maggots were everywhere, and flies also. I took out the carpet, scrubbed it with bleach cleaners and the smell is still there. Please help.
February 2, 2017
0

found this helpful
Look for a product called "smell-ez" or "odorx last resort". Both are used by the companies that clean up after a death.
February 4, 2017
0

found this helpful
nok-out is available from
Amazon and is great for removing odors.
I recently cooked a big pan of cabbage at my mom's. I had to transport it on the cloth seat of my Cruze. With that being said, as I went to grab it out when I got to my home I realized the seat was wet. That is when I knew I was in for it because I learned about cooking it with vinegar for the smell to stay down. So now I have a funky smell inside my vehicle. I tried getting it shampooed and that didn't work so now I need help and an actual solution. Please help.
September 17, 2015
0

found this helpful
I would purchase a gallon of Odo-ban from either Home Depot or another home improvement store. I use it full strength in a spray bottle to rid odors in my rentals between tenants.
I recently bought a box of "juices" (a juice ice block you have to freeze). I forgot to take the ice blocks inside and came back to them in my car a few days later exploded. They left my car smelling like rotten juice. The juice exploded onto my back seats and has sunk into them. I've tried cleaning my seats with a rag of cold water and also have tried air fresheners and nothing is working. If anyone is able to help that would be great!
March 19, 2014
0

found this helpful
I was helping a friend out a few years back and transported posole to a fund raiser and though we tried to level the trays, the juices spilled onto back seat and also in the space between where the back meets the seat. I've had the car detailed and the seats and rugs cleaned a few different times, but anytime the weather is damp or I run the car through a car wash, I get this awful, sour smell. It is similar to when I've let a meat dish go past bad to "oh my word" in the fridge. My fear is there is nothing that can be done since the part that I assume needs to be cleaned is out of reach unless there is some way to remove the back seats. Any ideas are welcome!
By Donna B.
Related Content