Burned on Food on Gas Stove-top
Help. I was cooking rice pudding on my gas stove and it boiled over. I finished cooking it and it left a huge black spot on my stove. My stove does not have grates for some reason, I didn't even realize that it was supposed to until I started Googling cleaning methods. I have tried scraping it away, but I am afraid I will scratch it up. It is only a year old. But there is a thick black caked on mess
By Amy from Whibdey Island, WA
Answers: Burned on Food on Gas Stove-top
Read answers for this question below.
Spread a layer of liquid automatic dishwasher detergent on it and leave it over night or for several hours. Put a damp towel over it to keep it from drying. That stuff dissolves everything. You just have to leave it longer on some things.
Well we didn't buy the stove. It was a brand new house that came with the appliances last year. It's the first time I have ever seen a gas stove so it looked right to me. I have since found some and purchased them though.
Lots of really good cleaning advice here but I can't help but wonder who sold you the stove without grates on it and how you couldn't have ever noticed other stoves have them? Doesn't sound too safe to me to not have them and especially since it's a gas stove :-o Please purchase some grates!
Sprinkle with Calgon water softener & a little dish soap, then cover with a hot dripping wet cloth & leave overnight if possible or at least a couple of hours, if it doesn't all wash right off finish with a "magicpad" this method is all I ever use for this kind of thing & I have never been disappointed yet! please try it.
Spray oven cleaner on it and let it sit for a few hours. Then wearing rubber gloves wipe clean. Let us know what method worked for you.
I had this happen with me and it was a serious mess. I used everything and finally found that Mr. Clean's Magic Eraser worked the best. It seriously took care of all of it with no hard scrubbing or abrasions on the stove top.
I use baking soda for this. Just wet down the area and sprinkle with baking soda and wait a minute then use the scrubby side of one of those sponges with the green scrubby side. You will be amazed at how good this works.
First thing I always try is leaving a hot washcloth on the stain for 20 minutes or so to try and loosen it up.
I use Bar Keepers Friend. Just wet the cool surface and make a paste with the powder. Leave on for a while and then scrub. It usually works for me. It is found in the cleanser isle with Comet, etc.

I hope this solves your problem. It is inexpensive and I have been using it on my glass top stove for years.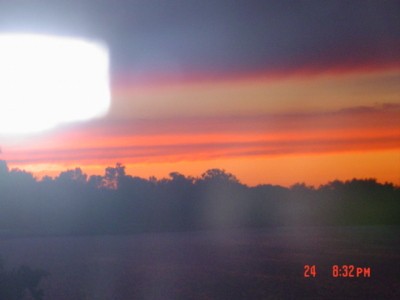 Answer This Question
Add your voice to the conversation. Click here to answer this question.