By Mary Lou 14 765 Flag
October 19, 2007
If you want to retain the lavender smell it would be best not to put the fabric softener through the rinse cycle. A better idea might be to soak a a lint free cloth with the fabric softener and throw it in the dryer like a dryer sheet with your laundry. Also you might want to make lavender vinegar to be used in your fabric softener recipe. Crush dried lavender and toss into a bottle of plain white vinegar. Cap the bottle and let stand in dark place, shaking it about once a day for 10 days. Strain out the bits and use it in your fabric softener recipe. I like to spray lavender vinegar lightly on my clothes after they are out of the washer and pop in the dryer. Also use it to iron with for special items.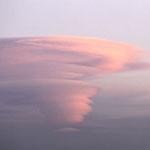 By guest (Guest Post) Flag
October 19, 2007
You take the lavender oil about 4 drops put it on a slightly damp washcloth and put it in the clothes dryer and you clothes will smell wonderful. It will also work for about 8 wash loads with the same washcloth and same 5 drops. Try some lemon oil as well done the same way if you really want a fresh clean smell.
By guest (Guest Post) Flag
October 19, 2007
Go to http://www.birchhillhappenings.com They will give you all kinds of recipes and ways to use essential oils for cleaning and laundry and a lot of other good ideas
too. Hope this helps.
October 22, 2007
Thank u everyone for your lavender tips. I really appreciate your responses! I hang dry outside, except in the winter, which is when I would really want the lavender smell. But I still do not use the dryer.....I hang them in my basement. (cheap electric bill!) All your input was fantastic; thanks again!