Asking a Guy to Winter Formal
Winter Formal is coming up and you are struggling to come up with a clever way to ask a guy to go. This is a guide about asking a guy to a Winter Formal.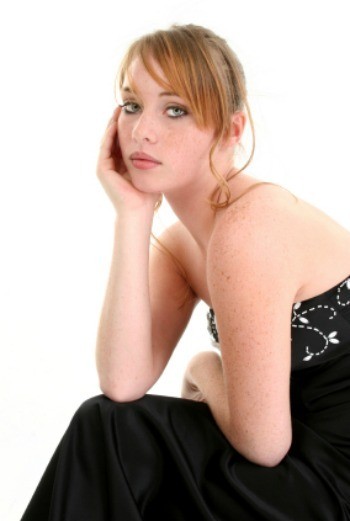 Filter

: All Articles
Sort

: Relevance
How do I answer back to a girl that asked me to go to winter formal?

By Jacob J.
November 9, 2011
0

found this helpful
Best Answer
Thank you for asking, I would love to go.
November 12, 2011
0

found this helpful
Best Answer
Politely. Yes, thank you for asking me. Just remember, it takes a lot of courage to ask someone out. They face rejection from someone they like. So, if you already have plans, or care not to go with her, gently say no. Just remember, one day you will be asking someone to go with you somewhere, how would you like to be treated if her answer was no.
November 9, 2011
0

found this helpful
How wonderful that you have been asked! I would suggest deciding if you want to go & if you want to go with her, then reply politely and as soon as possible. I would say in person or by phone was nicest rather than text or email.
Best wishes!
Read More Answers...
I've liked this guy for a really long time and we have had a couple classes together over the years, but we don't really get the chance to talk that much. We've had short conversations a couple times and now he always says hi to me in the halls (no class this year together). I wanna ask him to winter formal, but it's hard because we hang out with a completly different group of people. How should I ask him without making him feel awkward?
October 21, 2015
0

found this helpful
Best Answer
I think a simple approach is the best. He always says "hi" in the school halls so he clearly wants to keep in contact with you.
Have a great time!
There is this guy from a different school that I would like to ask to winter formal at my school, but I'm not sure if it would be something he would think was normal. I've talked to him a couple of times and we know each other. I got the feeling that he had a crush on me the last time I saw him. I don't know if I should ask him? and how should I ask him?
By Apple K.
October 23, 2013
0

found this helpful
Best Answer
Since you know him, you can just casually tell him the Formal is coming up and you need a date and you think it would be fun if he went with you. He may just say yes. If not don't think he isn't interested, guys this age can be shy about such things.
January 27, 2015
0

found this helpful
Look I have the same problem as you. I too have a friend that goes to another school and the winter formal is coming up next month. So far what I'm been doing is trying to come up with a idea to ask him (where, when, etc.). I am very nervous but I don't need to be, neither should you. What you should do is when you ask him make sure you a confident and smile when you ask him ( boys can tell when you are nervous and can react to that). If he says no go to plan B. Go with some friends or find another guy. I hope this helps you someway.
My school is having a winter formal at my school and it's girls ask guys. I want to ask my boyfriend to go with me in a fun and cute way. It's in about a month and I know he'll say yes, but I wanna make it a nice surprise. He has no idea about it either and he goes to another school. Any ideas? :)
By Michelle B
January 24, 2015
0

found this helpful
Best Answer
Take a piece of paper asking him to winter formal and have the paper eliminated. Put the paper in a bucket of water then freeze it. Have him melt/break the ice to see what the message says.
I'm dating a guy from a rival school and he is a head football player. We are seniors this year and it's our last dance before he goes to basic. So I want it to be very special. He is always super spontaneous and creative. For example, when he asked me to be his girlfriend it was the Fourth of July last year and we went down town on an old railroad bridge and watched fireworks. It was perfect. I want to wow him like he did me, by being super creative and maybe incorporating football into the plan somehow since he likes it so much. Any good ideas?
By Kori
November 19, 2011
0

found this helpful
Best Answer
One doesn't take anyone for granted. Asking is still a courtesy, but don't beat around too many bushes or he'll get confused.
September 30, 2011
0

found this helpful
Why can't you just ask him? I assume you are going steady, therefore it should be taken for granted that if you plan on going to the dance, he would be your date. Anyway that is the way it used to be. Maybe times have changed. I don't understand why people now think things have to be done in cute, unusual way or with a theme.
September 30, 2011
0

found this helpful
I should also say, I wonder if your school has a policy against students from other schools attending dances. When I was in school, that was standard policy.
I'm asking one of my guy friends to our winter formal this year. I just want it to be creative because we're only going as friends. Any ideas?
By Ali P. from Seattle, WA
September 11, 2013
0

found this helpful
Best Answer
"Hey! I want to go to winter formal, not alone of course, so come with me maybe?"
I'm writing a letter for my yearbook, saying my creative way of asking my boyfriend to winter formal, and I have no super creative ways of asking him. Help!
By Aubrey from McMinnville
November 20, 2011
0

found this helpful
Best Answer
Wouldn't it be taken for granted, if he is a steady boyfriend, that if you were going to the dance, he would be going too? That is the way any relationship that I know of works. Talk about attending the dance, maybe that you are wondering what to wear, and see what he replies.
I need a really cute and creative way to ask a guy to a winter dance. Got any ideas?

Lauren from Denver, CO
February 18, 2011
0

found this helpful
Best Answer
Here are a couple that me and my friends did
-trash his front porch with a sign in the middle saying Winter formal? with (your name)
-get a pizza and write on the front of the box "i know this is cheesey but winter formal" and on the inside write with your name
-if his house has windows on the front put a huge sing so everyone can see
-make a mix cd
-bake a cake and put it on his porch
Hope these help!
January 20, 2010
0

found this helpful
i think an adorable way is writing on his driveway or if your school does like a class discussion like "fishbowl" then you could write out the question and pass it to the teacher and she reads it outloud. another cute way is putting letters on his locker. good luck:)
Related
© 1997-2016 by Cumuli, Inc. All Rights Reserved. Published by
ThriftyFun
.
Page
generated on September 3, 2016 at 3:07:43 PM on 10.0.1.56 in 6 seconds. Use of this web site constitutes acceptance of ThriftyFun's
Disclaimer
and
Privacy Policy
. If you have any problems or suggestions feel free to
Contact Us
.