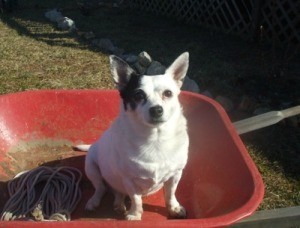 She is a hoot. Loves to eat and boss the cats around in the house and yard, even the other animals in the yard. She likes giving directions on where things go in the garden and surrounding yard perimeters.
By Jeanna
Feedback Forum
Feedback about this article is posted here. Want to contribute? Click above to post feedback.

By Kerry Browning [2]07/26/2010
I love Jack Russells. Mine leads the pack when we go for walks. Other 2 dogs are much bigger.
Post Feedback
Add your voice to the conversation. Click here to share feedback.