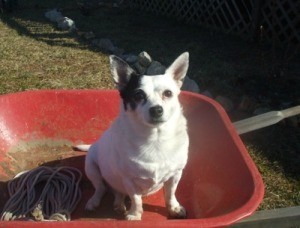 Xena is 12 years old. She is Jack Russell/Pit Mix? A neighbor of ours knew of some puppies that needed a home and he had wanted our daughter to have one since she has been asking for one.(Especailly for her fifth birthday.)
She is a hoot. Loves to eat and boss the cats around in the house and yard, even the other animals in the yard. She likes giving directions on where things go in the garden and surrounding yard perimeters.
By Jeanna
Ad
---
By Kerry Browning 2 165 07/26/20100 people found this helpful
I love Jack Russells. Mine leads the pack when we go for walks. Other 2 dogs are much bigger.