We just got a full blooded Chocolate Labrador he is only 8weeks old, but we paid a lot for it. We need to find a cheap, low cost place to take him to get all his vaccinations and neuter him. Does anyone know a low cost place to take him? I need a low cost vet to do his few few months checkup, as well. Please help. I am in Chandler, AZ
By Mandy from Chandler, AZ
Recent Answers

By Sherri [6]05/12/2010
Hello Mandy,
When you go to a "cheap" veterinarian. You get cheap medicine and services, please take your baby to a reputable Veterinarian and get "Excellent" medicine. As the saying goes, you get what you pay for. Don't put you baby's health in jeopardy, I am sure he is much too precious to you. Good luck

By sandyb [1]05/12/2010
Hi Mandy, can't help with the vet, but we have a 11 year old chocolate lab, "Chocolate Sunrise" called Sunny. Absolutely the greatest dog ever, but must be trained early to obey, very smart dogs. Good luck, I hope you love yours as much as we do ours. Aren't those blue eyes special?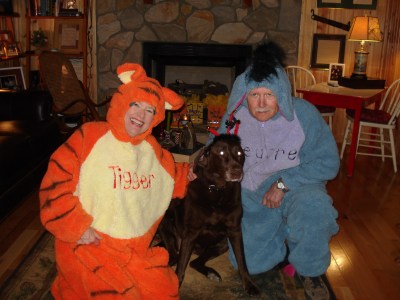 By cinderella05/11/2010
Hi, Yes I do. We lived in Ft.Huachuca, AZ. they have a Low Cost Pet Care that travels to Pet Stores and Feed Mills it's called Value Pet Care www.valuepetcare.com Phone # is 888-502-7387. Good Luck.
Answer This Question
Add your voice to the conversation. Click here to answer this question.