Uses for Junk Mail
We get so much junk mail on a daily basis that sometimes all you can do is recycle it. However, there are other things that can be done with these unsolicited mailings. This is a guide about uses for junk mail.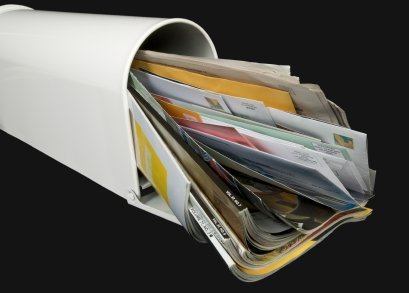 Filter

: All Articles
Sort

: Relevance
I cut the envelope open with a letter opener (unless the flap can easily be opened without cutting). Uses: store coupons, to do lists, store receipts.
If it has see through window on back, with plastic then when I am done with the envelope, I cut that out with border to use for crafts. Put 2 back to back and put a fortune cookie paper inside. Glue 3 sides then fill with confetti or glitter. Seal 4th side = gift tag.
Use the inside and outside to write lists, etc. If it has flap reuse for mailing or see above. The insides: find and cut out my address-use as return label on mailings with glue stick. There is normally an extra envelope or 2 use them! Colorful paper gets saved for crafts; confetti, paper punches and shredded for packaging gifts.
If there is plain paper with a blank side it gets saved for lists or writing on. Any images that can be saved for collage get saved, too. If you have to store anything fragile save the unusable paper and scrunch for protection. Anything else unusable gets recycled!
By Caeridwen from Kent, OH
I've mentioned this before but methinks my tip is too cheap and easy for most people to accept.
Inspect your junk mail. If there is/are one third blank sheets cut and save them. You'll soon have way many more than you'll need.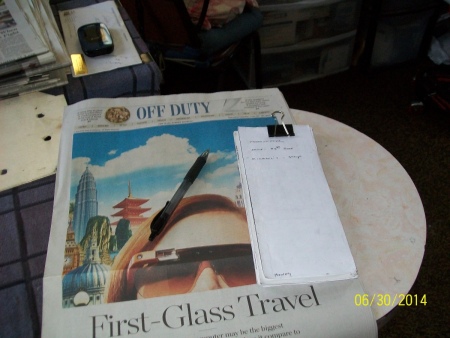 Use a spring clip to hold them in a pad. Use both sides of the pad. When more than half of one page is used up, move the spring clip to the other end.
Source: I'm too cheap to buy Sticky Pads. They are way too expensive!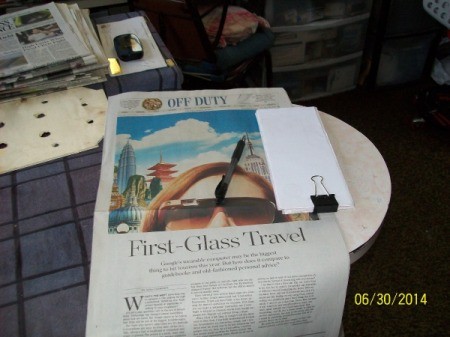 I take all the junk mail and newspapers that come to our home and shred it and use it for mulch in my garden. It is very colorful and works great. I will run it through the shredder or let my grandkids cut the paper up. They have a really good time cutting and spreading.
If you are like 98% of all Americans, you get mail you would rather not receive (and I'm not talking about bills - who wants those). Here are a couple suggestions of things to use that unwanted mail for.
I always date mark my cans when I bring them home so I know to use them on time. More and more, labels are too slippery to write on and I hate the smell of markers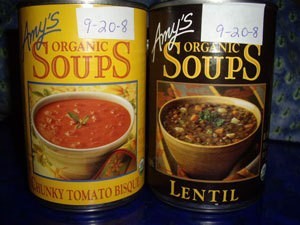 I save envelopes junk mail comes in and use it to stash my coupons and shopping list when heading to the grocery store.
The first thing I do upon receiving my AARP magazine is tear out those pesky mail-in reply cards that make the magazine difficult to handle, but before pitching them, I check for blanks. Since I do not regularly stock postcards, these are a handy substitute for business-related needs.
I use the unprinted side of paper from ads, bills, and other letters received to copy and print grocery and drug store coupons. Paper that hasn't been printed on either side is saved for important correspondence.
Before I throw out the junk mail that comes through the post (in the recycling bin of course) I cut out the address.
I want to use junk mail as printer paper. I was wondering if anyone has an idea of a way to fade the writing on junk mail so that I can print something else on it and be able to read it. I would prefer not to use chemicals.
By Comral
September 13, 2011
0

found this helpful
I don't think you will be able to remove the ink without chemicals; and even if you were willing to use chemicals, it seems the cost and trouble would erase any savings in using your junk mail this way. I don't know about your junk mail; but I know most of mine is printed with colored ink on coated paper; and I don't think you'd be able to re-use that for the printer, at all. You can easily re-use flat paper that only has print on one side, just put that in your printer, so that it will feed with the blank side for printing.
You can recycle junk mail in making homemade paper; but it is not generally suitable for printers, though it is a lot of fun to make and use.
To save money and resources when printing: set your printer to default to "draft" mode, you will save a lot of ink; and also set the default to black and white. (You can choose color or high quality for those occasions when you need it.) Purchase the least expensive printer paper you can, and be sure to print both sides. If your printer cannot do this automatically, only feed one sheet at a time, so you can reverse it and run it through the next page.
Lastly, and maybe most importantly, think twice before printing. Can you save the page to your hard drive instead? Can you copy the information (by hand) onto scrap paper? Do a "print preview" before printing from the internet. Very often, you only want one or two pages, but with all the ads and comments, you get six or eight! If all you want is 2 pages, or specific pages, only print those!
If it is blank on the other side I use it as scrap paper to write on. If not blank, I put it my recycle bin.
Ideas for using junk mail in a productive way. Post your ideas!
August 13, 2011
0

found this helpful
I put a stack in my camper along with dryer lint I save in an empty coffee can. It's great for starting campfires when we are camping. For the mail that comes with return envelopes, I usually rip up the mail in tiny bits and mail it back to the sender in their envelope :-)
Many of our ads and coupons come in envelopes. Many of the slips of paper inside are printed on only one side! They are all cut the same size, so I pull them out, staple them in the corner and viola a nice tablet!
Ideas for using junk mail in a productive way. Post your ideas!
Related
© 1997-2016 by Cumuli, Inc. All Rights Reserved. Published by
ThriftyFun
.
Page
generated on August 22, 2016 at 12:58:48 AM on 10.0.2.7 in 6 seconds. Use of this web site constitutes acceptance of ThriftyFun's
Disclaimer
and
Privacy Policy
. If you have any problems or suggestions feel free to
Contact Us
.