Can anyone give me some crafty ideas to surprise my boyfriend? I already made him a surprise that he loved (you can see it here: papelecompanhia.blogspot.com - text in Portuguese, sorry), but I want some more ideas. Thanks.
By Orquidea from Porto, Portugal
Ad
---
Recent Answers
Here are the recent answer to this question.

By Rose [1]11/23/2010
I just had this idea. A glass block with a photo of the two of you on it would be nice. That way he will have a light that shines on your photo together letting you know the two of you are seen very positively in your eyes also.

By Michelle [1]09/29/2010
Simple and Quick? What about a scrap paper picture album of you (or you 2)? Now everyone uses Digital Camera and rarely print out photos. I think he'd love to have a small picture album of you.

By Myra [1]01/25/2010
The last person had a great idea. If your boyfriend has a favorite sports team you can make something like this for his rearview mirror for his vehicle. I created this myself and would be happy to share instructions with you.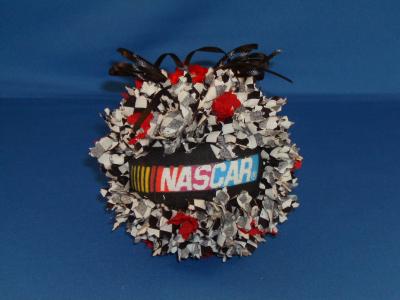 By debera morrow [3]01/25/2010
This website has all sorts of things http://www.marthastewart.com/valentine-center-index

also try this one http://www.hp.com/hho/hp_create/

By Suntydt [75]01/19/2010
If he has a vehicle you can make something to hang from his mirror.
Answer This Question
Add your voice to the conversation. Click here to answer this question.