Having gone through a destructive divorce 6 years ago,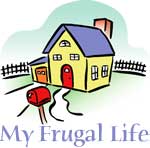 I have learned to economize my life. I was left with 2 teens who needed to maintain a "normal" lifestyle, which left me to become extremely creative in our living.
I began with learning how to do all my own general home repairs and maintenance. This saved me roughly $2000 a year in general expense. I learned how to grow my own fruits and vegetables in raised beds. Saved me at least $200 monthly in my food bill. I altered our hot water heater and raised our AC unit to 75 degrees. In Florida the average cooling bill and heating bill is roughly $200 monthly. Mine is now $145. I capture rain water and I don't have a lawn to worry about. My water bill is now $75 monthly for a house of 7 members using showers and laundry. That is down from a family of 4 at $90 a month.
Divorce has its advantages. I've learned to live in awareness.
By Dawn from Brandon, FL
Do you have a frugal story to share with the ThriftyFun community? Submit your essay here: http://www.thriftyfun.com/post_myfrugallife.ldml
Ad
---
Feedback Forum
Feedback about this article is posted here. Want to contribute? Click above to post feedback.

By Betty [104]03/23/2011
Loved your post. I've been divorced many years now and it didn't take me long to be self sufficient. I too became divorced when I had 2 teenagers. I have a neighbor lady friend who is married to a husband who seems to be on the lazy side and she can't seem to or doesn't want to do anything for herself and not willing to try. She comes to me for help with odd jobs and things I consider miner; sometimes I'll willing and sometimes I don't have the patience. We divorcees were in a situation where we had to learn to survive. And I'm stronger and more confident for it. Nothing against marriage but being single again sure has it's advantages.

By Lelia Jo Cordell [49]03/22/2011
Dawn, I love that you're taking something that so often is seen negatively and turning it into a positive. I'm not recently divorced, but have learned that economizing in small ways really adds up!

By Jennetta Chan03/21/2011
I applaud you Dawn, you are an inspairation.

Jennetta
Post Feedback
Add your voice to the conversation. Click here to share feedback.