In what container should I store Liquid Laundry Soap? I'd like to make a nice batch for the very first time, but no one has mentioned how it should be stored, other than "in a bucket". Shouldn't it be in a container with a lid?

Thanks!
Denise from FL
By Denise
Ad
---
Recent Answers
Here are the recent answer to this question.

By Teresa S.01/01/2014
Hi, I use empty gallon milk bottles. They are easier to pour and they store fine.

By Dawn [1]02/20/2008
We dont have a washer and dryer at our house so I store the batch that I make in a milk jug and pour it into our empty detergent bottle to take to the laundry mat

By mboys3. (Guest Post)02/01/2008
I store my soap in empty cat litter containers. They are big enough for a double batch of soap, and they have an air tight lid. All I do is clean them out really good and then they are ready to use! Good luck!

By Therese01/27/2008
I have saved quite a few good heavy plastic jugs over the years (can't bare to throw them away), but if needed your local recyling plant will have a huge assortment to choose from.



By scarlett mathis [7]03/24/2007
I store mine in a 5 gallon bucket with a lid and pour some in a empty detergent bottle for daily use and when empty just refill. I got my bucket with a lid at Lowes for under $5.00. Good Luck!

By tgs1213 (Guest Post)03/23/2007
Can you tell me where you got the "recipe" for making laundry detergent? Have you tried it, does it clean well? Thanks. Tara

By Mary Lou [14]03/23/2007
Depending what you put in the homemade laundry soap, might be best to store it in a heavyweight plastic bottle with a lid that commercial laudry soap comes in. Perhaps even vinegar bottles, plastic ones would do as well. Have your family or friends save empties for you.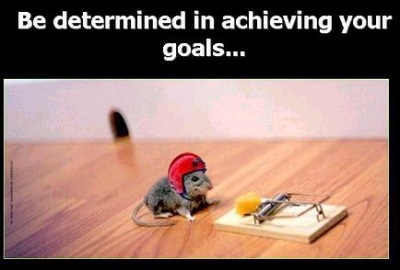 By Mary White (Guest Post)03/23/2007
I had my family save bottles for me. I fill about 10 at a time. (I give alot away!!) If this is to be your first batch, you may want to consider doing what I do. Trying different reicipes, I found them all to "clump up" to some degree. I now buy the cheapest bottle of store brand liquid detergent and add it to my batch. There is something in it that keeps my homemade detergent very "pourable". One bottle to ten gallons isn't very expensive when you think about it!! Good luck...I think you will be amazed at how well your detergent will clean your clothes.

By christi [66]03/23/2007
someone on one of my groups said you could get the buckets with lids for about a dollar from walmart bakery department. also they sell them over in the household paint department. Under 5 bucks I believe.

By me [3]03/23/2007
they make buckets with lids, but i would suggest an ice cream pail, or even an empty detergent bottle.
Answer This Question
Add your voice to the conversation. Click here to answer this question.