Does anyone have a solution on how to get rid of Horse flies around your house? I have so far conquered getting rid of flies and mosquitoes, but not Horse flies and they are terrible. Any clues?
By Bunny from Ripley, TN
Ad
---
By Annmarie 1 1 07/18/2009 Flag
The best way to get rid of horse flies in the house or on your patio is to spray them with hairspray. Once they are sprayed, they drop to the ground because their legs are stuck together. Try it.
to FColt32299 That sounds like a great Idea and to ashleybunkin certainly will try the dw40 also and especially on my knees. Have the DW 40 but have to get the Hairspray Thanks to you both. Bunny
I have found out that putting water and bleach in a sandwich bag will limit most flies
1. We have cows.
2. Chickens.
3. Goats.
4. Pig.
5. Rabbit.
6. Dogs.
By Edie Elizabeth K. 1 09/04/2013 Flag
Man, I'm glad I not the only one with horsefly problems. Every time I try to go riding they attack. 20 just swarming me and my horse. We turn around because you can't kill them fast enough, and they're biting me and my horse.

They are so bad this year. I looked up the life cycle of them some con live up to 2-3 years and lay eggs every year. Why can't someone come up with something to kill them. It's crazy. There has got to be something? Here in Missouri we have had a lot of rain this spring. They said that they lay their eggs in wet areas, but last year it was so dry and they where bad too. So I don't know if they know ?

My husband was coming down our drive way and the horse flys where bombarding his car. He said every day about 20-25 swarm his car as he's going to work or coming home. They are bad and I've tried about every thing I've read so far.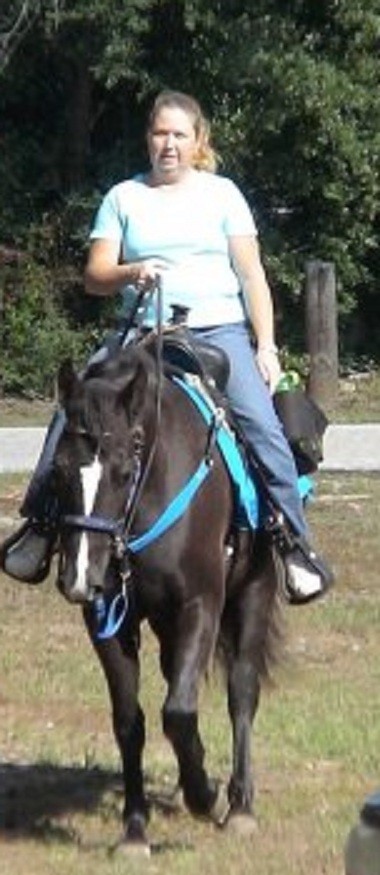 In the Texas Hill Country the horse fly were pretty bad some years. I found that if I spent about a half hour for 4 or 5 days killing the horse fly with a fly swatter that I would just about wipe them out in a 25 acre area. (It was a target rich environment) The horses would come running when they saw me with a fly swatter to get some relief. I would repeat this several times during July and August. It worked for me and others. Great activity for the kids too LOL.
Questions
Here are questions related to Getting Rid Of Horse Flies.
How do you get horse flies off of you if they land on you?
By Justice
AnswerWas this interesting? Yes No
---
Most Recent Answer
By LouiseCook 8 11 05/14/2015 Flag
we had Burros in the Desert and the Horse Flies would nearly carry them off there were sooo many on the poor things,I felt so sorry for them.I was bound and determined to stop the crazy things so my Husband had ordered some oil from Avon ,I can't remember the name of but it kept the Mosquitoes off of him so I tried it on the animals- it worked.just got the name of it and it's called Skin so Soft.Rub it all over the Horse with a rag or sponge make sure you don't get it in their eyes tho.hope it works.also try Dryer sheets
---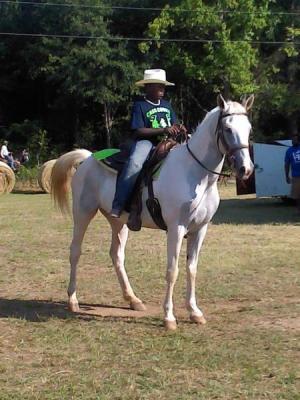 I need a good remedy to get rid of horse flies.
By Lovita
Archives
Thrifty Fun has been around so long that many of our pages have been reset several times. Archives are older versions of the page and the comments that were provided then.

Every summer close to the end of July and begining of August we are bombarded by horse flies when we want to enjoy the outdoors. We do not live on or near a farm. We do not have livestock. We are puzzled and would like to ask if you have some home remedies for getting rid of the flies. They are mean and bite. If we kill one, then fifteen comes to its funeral! Thanks for all your help.

Tina Kesler, OH
Answers:
RE: Horse Flies
Cheap, effective and wonderfully scented. Go to a dollar store and buy Mint antiseptic mouthwash, lemon ammonia and lemon dish soap. Off brands work perfectly. Mix one part (I use the lid from the mouthwash) of each of the three liquids, into a 32 oz. spray bottle. Fill bottle to top with water. Spray everything (except animals and human) ie. grass, shrubs, lawn furniture, brick, wood, plants (it won't hurt them). You will be "flying insect" free for hours. Apply as needed. (07/31/2005)

By Jessica
RE: Horse Flies
There is nothing I have found yet to rid you of them, but I find if I put duck tape inside out across the back of your hat they will get stuck in the glue. I have caught 5 in one afternoon working outside. Hope it works for you.
(07/31/2005)

By P'Licious, Ontario
RE: Horse Flies
You can spread lime around on the ground and it will get rid of most all insects...flies, ants, ect. (07/31/2005)

By Deb
Does any one know how to get rid of horseflies? They are causing problems when we are in the pool. We didn't have any problems last year. Any information would be appreciated. Thanks.
Mike from PA
Feedback:
RE: Getting Rid Of Horse Flies
I read in the farmers almanac a long time ago to use WD-40 and the flies will go away. Just spray it on. I also read on the internet to use it for arthritis and it works wonders for the pain. Don't know why but it does.
Janette (08/08/2008)

By ashleybunkin
RE: Getting Rid Of Horse Flies
The horseflies are awful this year. Try spraying yourself with a small amount of mouthwash. It works for mosquitoes. (08/16/2008)

By mulberry204